Therefore, since we have so great a cloud of witnesses surrounding us, let us also lay aside every encumbrance, and the sin which so easily entangles us, and let us run with endurance the race that is set before us, fixing our eyes on Jesus, the author and perfecter of faith, who for the joy set before Him endured the cross, despising the shame, and has sat down at the right hand of the throne of God. (Hebrews 12:1-2+)
Discipline (gymnazo in present imperative see our need to depend on the Holy Spirit to obey) yourself for the purpose of godliness; for (TERM OF EXPLANATION) bodily discipline is only of little profit, but godliness is profitable for all things, since it holds promise for (1) the present life and (2) also for the life to come. It is a trustworthy statement deserving full acceptance. For it is for this we labor (kopiao in present tense see our need to depend on the Holy Spirit to labor) and strive (agonizomai in present tense), because we have fixed our hope (perfect tense) on the living God, Who is the Savior of all men, especially of faithful. (1 Ti 4:7-10+) 
DISCIPLINE
DESCRIPTION

PARTAKE

OF HIS

WORD

MEMORIZE — MEDITATE
ON HIS
WORD

PRAISE HIM — WITH HIS — WORD
Sermons by
Dr. John Piper
Names of God
A Worshiping People
Invitation to Worship
Forms of Worship
Purified Worship (Malachi)
Worship Words
Other Sermons on Worship by Dr John Piper
by Vance Havner
(Is your heart in need of revival? This book is Highly Recommended - If you are not familiar with Vance Havner you will be both amused and convicted by his plain but pithy presentation style. Enjoy! May Pastor Havner's exhortations help light the revival fires in our hearts that we might works of our Father while it is yet day for the night comes when no man (or woman) can work! (Jn 9:4) 
Click for links to these chapters
FOREWORD
1. HEARTS AFIRE
2. ON BEING FAITHFUL
3. A GOOD WORD FOR ''THE GOOD OLD DAYS''
4. THE LIFT THAT LASTS
5. THE CHRIST OF EXPERIENCE
6. WHEN IT DOESN'T MAKE SENSE
7. SOME NEEDED CORRECTION
8. HINDERING SPIRITS
9. GOD'S CURE FOR IGNORANCE
10. GILGAL TO GILBOA
11. BACK TO THE SPRING
12. GOD'S ''INEVITABLE PROGRESS''
13. FROM RUIN TO REDEMPTION
14. CHRIST'S CALL TO REVIVAL
15. CATACOMBS AND COLISEUMS
16. THE VICTORY OF THE VIOLENT
17. STRANGE GODS
18. ABOUNDING LAWLESSNESS AND ABATING LOVE
19. GAMALIEL, THE APPEASER
20. ''UNLESS THE SPIRIT''
21. PATTERN FOR PERILOUS TIMES
by Vance Havner
I. Jesus Only
II. By Him All Things Consist
III. What Christ Means To Me
IV. Gathering With Christ
V. The Forgotten Beatitude
VI. You'll Get Over It!
VII. Our Threefold Commission
VIII. Down From Above
IX. "What Doest Thou Here?"
X. Missing Notes In the Modern Church
XI. Doing Something About It
XII. We Still Have Jesus
XIII. This Is That
XIV. Sunrise Tomorrow
 Fire in Your Heart is a story of revival that will stir your soul. Evangelist Sammy Tippit has preached throughout Eastern Europe, including Russia & has seen thousands of people in those countries find peace in Jesus Christ, despite persecution, oppression, and dwindling educational and job opportunities. Spiritual awakening has touched millions in Africa, South America, Korea, and Eastern Europe. Why, then, have Western Christians, the people who worked so hard to send Christianity eastward, become lukewarm? How can we regain the passion we once felt? Fire in Your Heart will gently show you the way to revival, using Scripture, history, and the personal experiences of men and women from communist Eastern Europe.
---
Fire in Your Heart - Sammy Tippitt
Chapter 1 - A Vision of Awakening

Let God send the fire of His Spirit here, and the minister will be more and more lost in his Master. You will come to think less of the speaker and more of the truth spoken… Let God but send down the fire, and the biggest sinners in the neighborhood will be converted; those who live in the dens of infamy will be changed; the drunkard will forsake his cups, the swearer will repent of his blasphemy, the debauched will leave their lusts- Dry bones be raised and clothed afresh,
And hearts of stone be turned to flesh.--Charles H. Spurgeon ...click below to read more.
Chapter 2 - The Necessity of Prayer and Awakening
There scarcely was a single person in the town, old or young, left unconcerned about the great things of the eternal world…and the work of conversion was carried out in a most astonishing manner and increased more and more; souls did as it were come by flocks to Jesus Christ. …This work of God as it was carried on, and the number of saints multiplied, soon made a glorious alteration in the town, so that in 1735 the town seemed full of the presence of God: it never was so full of love, nor joy, and yet so full of distress as it was then. There were remarkable tokens of God's presence in almost every house…God's day was a delight. The congregation was alive in God's service, in tears while the Word was preached; some weeping for sorrow and distress, others for joy and love, others with pity and concern for the souls of their neighbors. --Jonathan Edwards...click below to read more.
Chapter 4 - Power for Witnessing
And oh, how I loved my Savior Christ then! I would have given all I had for Him! How I felt towards sinners that day! Lad that I was, I wanted to preach, and- Tell to sinners round, What a dear Savior I had found. --Charles Haddon Spurgeon...click below to read more.
Chapter 5 - Motivation for witnessing
The wrath of God is like great waters that are dammed for the present. They increase more and more and rise higher till an outlet is given. The longer the stream is stopped, the more rapid and mighty is its course when once it is let loose. --Jonathan Edwards...click below to read more.
Chapter 6 - Holiness - The Root of His Grace
Every man by his own natural will hates God. But when he is turned to the Lord by evangelical repentance, then his will is changed; then his conscience, now hardened and benumbed, shall be quickened and weakened; then his hard heart shall be melted, and his unruly affections shall be crucified. Thus, by that repentance, the whole soul will be changed, he will have new inclinations, new desires, and new habits. --George Whitfield...click below to read more.
Chapter 7- Humility - The Soil of Grace
Paul was also branded by humility. Moths could not corrupt this God-given robe. He never fished for praise with humility's bait, but in the long line of sinners put himself first (where we would have put him last). What a heart's ease is the virtue of humility - the great joy of having nothing to lose! Having no opinion of himself, Paul feared no fall. He might have swaggered in the richly embroidered robes of the chancellor of a Hebrew school. But in the adornment of a meek and quiet spirit, he shines with more luster.  Leonard Ravenhill 

Let every day be a day of humility; condescend to all the weaknesses and infirmities of your fellow creatures, cover their frailties, love their excellencies, encourage their virtues, relieve their wants, rejoice in their prosperities, compassionate their distress, receive their friendship, overlook their kindness, forgive their malice, be a servant of servants, and condescend to do the lowliest offices of the lowliest of mankind.  William Law... click below to read more.
Chapter 9 - Overcoming Apathy
I cared not where or how I lived, or what hardships I went through, so that I could but gain souls to Christ. While I was asleep I dreamed of these things, and when I awoke, the first thing I thought of was this great work. All my desire was for the conversion of the heathen and all my hope was in God. David Brainerd...click below to read more.
Chapter 10 - Hindrances to Awakening
When … Rowland Taylor, rector of Hadleigh, in Suffolk was stripped to his shirt and ready for the stake, he said with a loud voice, "Good people, I have taught you nothing but God's Holy Word, and those lessons that I have taken out of the Bible: and I am come hither to seal it with my blood."  He then knelt down and prayed, a poor woman of the parish insisting, in spite of every effort to prevent her, in kneeling down with him. After this, he was chained to the stake, and repeating the 51st Psalm, and crying to God, "Merciful Father, for Jesus Christ's sake, receive my soul into Thy hands," stood quietly amidst the flames without crying or moving, till one of the guards dashed out his brains with a halberd. And so then this good old Suffolk incumbent passed away.- J.C. Ryle...click below to read more.
Chapter 11 - True Worship - The Product of Awakening
Psalms are sweet for every age, and they create a bond of unity when the whole people raise their voice in one choir.' -Ambrose, Bishop of Milan 

He who despises music, as do all the fanatics, does not please me. Music is a gift of God, not a gift of men . . . After theology, I accord to music the highest place and greatest honour. -Martin Luther...click below to read more.
Chapter 12 - Discipleship - The Wineskin For Awakening
The lives of the Apostles, especially that of St. Paul, reveal an unusual and brilliant concept of missionary strategy They always went first to the great cities located on the trade routes From these centers their disciples and converts then travelled out to the towns beyond and there established churches which in turn established still others. ... Above all they founded congregations. The Apostles en- JOined upon their converts the responsibility to become the church. -William Stuart McBimie....click link above to read more.
Instructions on Singing by John Wesley
THAT this part of divine worship may be more acceptable to God, as well as more profitable to yourself and others, be careful to observe the following directions:
1. SING ALL
See that you join with the congregation as frequently as you can. Let not a slight degree of weakness or weariness hinder you. If it is a cross to you, take it up, and you will find a blessing.
2. SING LUSTILY AND WITH A GOOD COURAGE
Beware of singing as if you were half dead, or half asleep; but lift up your voice with strength. Be no more afraid of your voice now, nor more ashamed of its being, heard, than when you sung the songs of Satan.
3. SING MODESTLY
Do not bawl, so as to be heard above, or distinct from, the rest of the congregation, that you may not destroy the harmony; but strive to unite your voices together, so as to make one clear melodious sound.
4. SING IN TIME
Whatever time is sung, be sure to keep with it. Do not run before, nor stay behind it; but attend closely to the leading voices, and move therewith as exactly as you can. And take care you sing not too slow. This drawling way naturally steals on all who are lazy; and it is high time to drive it out from among us, and sing all our tunes just as quick as we did at first.
5. ABOVE ALL, SING SPIRITUALLY
Have an eye to God in every word you sing. Aim at pleasing Him more than yourself, or any other creature. In order to this, attend strictly to the sense of what you sing; and see that your heart is not carried away with the sound, but offered to God continually; so shall your singing be such as the Lord will approve of here, and reward when he cometh in the clouds of heaven.
Instructions - (1) Click the links below in the specific order - e.g., under "Chapter 1" there are 4 subtopics - click those in order from 1 to 4. (2) Scroll down the page that opens to see the actual text. (3) Note - At the bottom of the pages that open there is a link that says "Next" or "Prev" - Do not use these to go in order because they are not in order. To read this work in its proper sequence you must go down the links in the list below. 
Chapter 1: A Call to Worship (The Need to Worship)
Chapter 2 Spiritual Awakening and Worship
Chapter 3 - Worthy of Worship (Where God Can Be Found)
Chapter 4 False Worship
Worship in Spirit (Includes "Contrast of Christian Worship to Other Religions).
Chapter 5 Worship in Spirit
Chapter 6 Worship in Truth
Chapter 7 - Suffering and Worship
Chapter 10 - Witness and Worship
#1 Resource - Remember to "Just Do It!" - Beware of the deception of "reading about" prayer but not doing it! (I am speaking to myself beloved!)
Clearly the best resource to guide prayer according to His will is the Word of God which reveals the will of God. Listed below are resources that first focus on the Scriptures so that you might grow with respect to salvation and in the grace and knowledge of our Lord and Savior Jesus Christ and thereby may confidently enter the Holy place by the blood of Jesus, drawing near to the Throne of Grace with a sincere heart in full assurance of faith.
Torrey's main Topic on "Prayer" multiple subtopics covering over 150 Scriptures (remember to read each text in its context to maximize proper interpretation and fruitful application). As a suggestion you might consider going through these Scriptures devotionally each morning and keep a diary of observations on the text. Then as you pray these Scriptures back to your Father Who is in heaven, you could keep a record of His faithfulness in answering.
Jesus' instructions on prayer in the Sermon on the Mount - Mt 6:5-15 in depth verse by verse notes on the following Scriptures...
Related Resources:
Lord Teach Me To Pray...in 28 Days by Kay Arthur
A Prayer for Fullness by Wayne Barber (exposition of Ep 3:14, 15, 16, 17, 18, 19, 20, 21) (See also in depth commentary notes beginning at Ephesians 3:14)
A Prayer for Deeper Understanding Wayne Barber (Sermons on Ep 1:16, 17, 18, 19, 20) (See also in depth commentary notes beginning at Ephesians 1:16)
Biographies of Praying Men
"But beyond this, my son, be warned: the writing of many books is endless and excessive devotion to books is wearying to the body." Ecclesiastes 12:12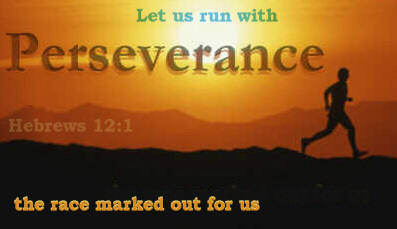 Copyright Phil Ware @ heartlightgallery
C H Spurgeon
Ray Stedman
John Piper
Warren Wiersbe
Related Topics