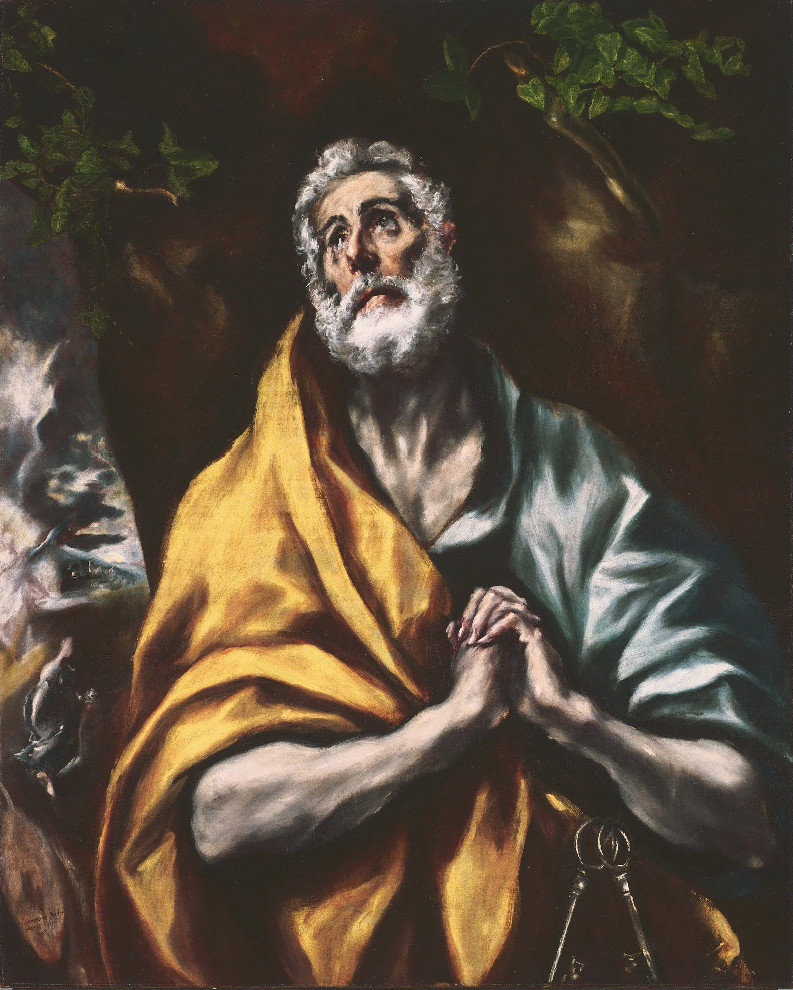 1 Peter: Trials, Holy Living & The Lord's Coming
Click chart to enlarge
Chart from Jensen's Survey of the NT - used by permission
Another Chart from Charles Swindoll
---
AMERICAN BAPTIST
1 Peter 2:18-25 (part 1) - "Suffering Servants" (lost)
JOHN H BENNETCH - $
CAMBRIDGE GREEK TESTAMENT
ALAN CARR
RICH CATHERS
OSWALD CHAMBERS
CHURCH PULPIT COMMENTARY (JAMES NISBET)
Click page for links to sermons below - these are audio only
1 Peter 2:6-10 The Priesthood
1 Peter 2:11-20 Aliens Under Authority
1 Peter 2:21-25 In His Steps
JONATHAN EDWARDS
GENE GETZ - principles from the respective passages
GOTQUESTIONS
VANCE HAVNER
INTO THY WORD -  NOTES - Richard J. Krejcir
KAREN JOBES
Three Steps to Spiritual Growth - 1 Peter 2:1-3
The Living Stone - 1 Peter 2:4-10
How To Deal With Critics - 1 Peter 2:11-20 
The Suffering Of Christ - 1 Peter 2:21-25
MARTIN LUTHER
GORDON LYONS
BRYN MACPHAIL
HENRY MAHAN - Commentary and sermons
D MARTYN LLOYD-JONES - Mp3's from one of the master expositors of all time!
P G MATTHEW - sermons
J R MILLER
G CAMPBELL MORGAN
ANDREW MURRAY
WILLIAM NICHOLSON, 1862
RAY ORTLUND
PASTORLIFE (Baptist)
MATT POSTIFF - - Fellowship Bible Church sermons
PRECEPT MINISTRIES
JAMES QUIGGLE COMMENTARY
DON ROBINSON
CURT ROMIG
DANIEL ROWLAND
RAYMOND SAXE - Fellowship Bible Church sermons - several links do not work
PHILLIP SCHAFF
SERMON BIBLE COMMENTARY
1 Peter 2:1-3 Growth in Grace is to Be Desired
1 Peter 2:4,5 The Temple a Type
1 Peter 2:6 The Security of Those Who Believe in Christ
1 Peter 2:7 Christ Precious to Believer
1 Peter 2:7-10 The Different States of Believers and Unbelievers
1 Peter 2:13-17 Subjection to Civil Government
1 Peter 2:19-23 How to Bear Injuries
1 Peter 2:24 The Vicarious Sacrifice of Christ
1 Peter 2:25 The Nature of True Conversion Stated
RUSSELL SMITH
JAMES SMITH - HANDFULS ON PURPOSE, 1943
THE WORD OF GOD. 1 Peter 1:23-25; 2:1,2
CHRIST, THE LIVING STONE. 1 Peter 2:4-8
A PECULIAR PEOPLE. 1 Peter 2:9-12
THE MINISTRY OF SEEMLY BEHAVIOR. 1 Peter 2:11-25
SPIRIT AND TRUTH COMMENTARY
R C SPROUL - LIGONIER MINISTRY - DEVOTIONALS
DAVID THOMPSON - each pdf about 5 pages. Conservative. Evangelical. Millennial.
DANIEL WALLACE
TRACIE WALLACE
| | | |
| --- | --- | --- |
| A Catalogue of Sins to be Avoided | N. Byfield. | 1 Peter 2:1-3 |
| A Gracious Experience of God | Abp. Leighton. | 1 Peter 2:1-3 |
| A Sermon for Men of Taste | C. H. Spurgeon. | 1 Peter 2:1-3 |
| Appetite for Divine Things Wanted | C. Rogers, LL. D. | 1 Peter 2:1-3 |
| Appropriate Aliment | J. Halsey. | 1 Peter 2:1-3 |
| Christian Childhood and its Appropriate Nourishment | J. Leifchild. | 1 Peter 2:1-3 |
| Christian Experience Exemplified | Essex Remembrancer | 1 Peter 2:1-3 |
| Christian Growth | J. Lillie, D. D. | 1 Peter 2:1-3 |
| Deep Christian Knowledge to be Desired | J. Halsey. | 1 Peter 2:1-3 |
| Desire | J. Trapp. | 1 Peter 2:1-3 |
| Experience in Religion | N. Caussin. | 1 Peter 2:1-3 |
| God's Newborn Babes and Their Food | F. B. Meyer, B. A. | 1 Peter 2:1-3 |
| Growth by the Word | W. L. Alexander, D. D. | 1 Peter 2:1-3 |
| Guile | John Rogers. | 1 Peter 2:1-3 |
| Guile in Small Matters as Well as Great to be Avoided | John Rogers. | 1 Peter 2:1-3 |
| Hypocrisy | J. Spencer. | 1 Peter 2:1-3 |
| Hypocrisy Ineffective | C. H. Spurgeon. | 1 Peter 2:1-3 |
| Malice | John Rogers. | 1 Peter 2:1-3 |
| Malice Laid Aside | John Rogers. | 1 Peter 2:1-3 |
| Pernicious and Evil Speaking Abundant | W. Arnot. | 1 Peter 2:1-3 |
| Preservatives Against Hypocrisy | N. Byfield. | 1 Peter 2:1-3 |
| Renovation | H. Verschoyle. | 1 Peter 2:1-3 |
| Retaining Infantile Ideas | J. Halsey. | 1 Peter 2:1-3 |
| Rules Against Evil Speaking | N. Byfield. | 1 Peter 2:1-3 |
| Soul Evolution | D. Thomas, D. D. | 1 Peter 2:1-3 |
| Soul Growth | Homilist | 1 Peter 2:1-3 |
| Spiritual Childhood | U.R. Thomas | 1 Peter 2:1-3 |
| Spiritual Development | J. J. S. Bird, B. A. | 1 Peter 2:1-3 |
| Spiritual Growth to be Sought | J. Halsey. | 1 Peter 2:1-3 |
| Tasting | J. A. Bengel. | 1 Peter 2:1-3 |
| The Christian Life in Some of its Characteristics | C. B. Hulbert. | 1 Peter 2:1-3 |
| The Experimental Test | J. R. Pentecost. | 1 Peter 2:1-3 |
| The Hatefulness of Envy | N. Byfield. | 1 Peter 2:1-3 |
| The Influence of Food on Spiritual Growth | J. Halsey. | 1 Peter 2:1-3 |
| The Milk of the Word | J. C. Jones, D. D. | 1 Peter 2:1-3 |
| The Possession of Christian Life Summoning to Spiritual Growth | C. New | 1 Peter 2:1-3 |
| The Simultaneous Outgoing of Evil and Incoming of Good | W. Arnot. | 1 Peter 2:1-3 |
| The Sincere Milk of the Word | J. Trapp. | 1 Peter 2:1-3 |
| The Test of Taste | C. H. Spurgeon. | 1 Peter 2:1-3 |
| The Venomous Disposition | Scientific illustrations | 1 Peter 2:1-3 |
| The Word Compared to Milk | John Rogers. | 1 Peter 2:1-3 |
| Thinking Aids Growth | J. Halsey. | 1 Peter 2:1-3 |
| Newborn Babes and the Higher Israel | R. Finlayson | 1 Peter 2:1-10 |
| Infants' Food | A. Maclaren | 1 Peter 2:2 |
| Coming to Christ | Charles Haddon Spurgeon | 1 Peter 2:4 |
| Elect and Precious | J.R. Thomson | 1 Peter 2:4 |
| Living Stones on the Living Foundation Stone | Alexander Maclaren | 1 Peter 2:4 |
| Newborn Babes and the Higher Israel | R. Finlayson | 1 Peter 2:1-10 |
| Christ a Living Stone | R. S. MacArthur. | 1 Peter 2:4-5 |
| Christ Disallowed | John Rogers. | 1 Peter 2:4-5 |
| Christians are Priests | R. M. McCheyne. | 1 Peter 2:4-5 |
| Cohesion in God's Spiritual House | G. G. Findlay. | 1 Peter 2:4-5 |
| Coming -- Always Coming | C. H. Spurgeon. | 1 Peter 2:4-5 |
| Living Stones | A. Maclaren | 1 Peter 2:4, 5 |
| Living Stones | W. Skinner. | 1 Peter 2:4-5 |
| Living Stones | J. Ruskin. | 1 Peter 2:4-5 |
| Living Stones | Hours of Exercise on the Alps. | 1 Peter 2:4-5 |
| Mind the Temple is not Built Without You | A. Maclaren. | 1 Peter 2:4-5 |
| The Christian Priesthood | Abp. Leighton. | 1 Peter 2:4-5 |
| The Christian's Sacrifices | John Rogers. | 1 Peter 2:4-5 |
| The Church the Priesthood of God | D. Thomas, D. D. | 1 Peter 2:4-5 |
| The Church the Temple of God | D. Thomas, D. D. | 1 Peter 2:4-5 |
| The Doctrine of Sacrifice | A. Mursell. | 1 Peter 2:4-5 |
| The Living Stone | J. C. Jones D. D. | 1 Peter 2:4-5 |
| The Priesthood of the Laity | Canon Body. | 1 Peter 2:4-5 |
| The True Priesthood, Temple and Sacrifice | C. H. Spurgeon. | 1 Peter 2:4-5 |
| The Spiritual Temple, Priesthood, and Sacrifices | J.R. Thomson | 1 Peter 2:4-6 |
| The Soul-Temple, and Soul-Service | U.R. Thomas | 1 Peter 2:4-8 |
| Christian Life Crowned with Wonderful Honor | C. New | 1 Peter 2:4-10 |
| Spiritual Sacrifices | Alexander Maclaren | 1 Peter 2:5 |
| Temple, Priest, Sacrifice | A. Maclaren | 1 Peter 2:5 |
| The Lively Stones. Rev. W. Morley Punshon | Knowles King | 1 Peter 2:5 |
| Christ the One Foundation | W. Bright, D. D. | 1 Peter 2:6 |
| Faith's Sure Foundation | C. H. Spurgeon. | 1 Peter 2:6 |
| Jesus Christ the Cornerstone | T. Gisborne, M. A. | 1 Peter 2:6 |
| The Chief Cornerstone | Abp. Leighton. | 1 Peter 2:6 |
| The Cornerstone | A. C. Price. | 1 Peter 2:6 |
| The Cornerstone | J. C. Jones, D. D. | 1 Peter 2:6 |
| The Cornerstone | H. W. Beecher. | 1 Peter 2:6 |
| The Divine Foundation | J. C. Jones, D. D. | 1 Peter 2:6 |
| Wherein the Scriptures Exceed All Other Writings | N. Byfield. | 1 Peter 2:6 |
| The Two Versions | A. Maclaren | 1 Peter 2:7 |
| Christ is Our Honour | Philip Henry. | 1 Peter 2:7-8 |
| Christ More than Precious | Memoir of Bishop Simpson. | 1 Peter 2:7-8 |
| Christ Precious to All True Believers | S. Davies, M. A. | 1 Peter 2:7-8 |
| Christ Precious to Believers | C. H. Spurgeon. | 1 Peter 2:7-8 |
| Christ Precious to Believers | C. H. Spurgeon. | 1 Peter 2:7-8 |
| Christ Precious to Believers | C. H. Spurgeon. | 1 Peter 2:7-8 |
| Christ Precious to the Believer | D. Dickson, D. D. | 1 Peter 2:7-8 |
| Christ Precious to Them that Believe | W. McCulloch. | 1 Peter 2:7-8 |
| Christ Rejected by the Jews | John Rogers. | 1 Peter 2:7-8 |
| Dangerous to Stumble | J. Trapp. | 1 Peter 2:7-8 |
| Disobedience the Converse of Faith | W Arn. | 1 Peter 2:7-8 |
| Jesus Precious to True Believers | W. Notcutt. | 1 Peter 2:7-8 |
| Jesus, the Stumbling Stone of Unbelievers | C. H. Spurgeon. | 1 Peter 2:7-8 |
| Practical Trust in Christ the Highest Honour | D. Thomas, D. D. | 1 Peter 2:7-8 |
| The Christ of Experience | H. Allon, D. D. | 1 Peter 2:7-8 |
| The Honour of Believing in Christ | A. F. Joscelyne, B. A. | 1 Peter 2:7-8 |
| The Precious Saviour | W. C. Burns. | 1 Peter 2:7-8 |
| The Preciousness of Christ | J. M. Buckley, D. D. | 1 Peter 2:7-8 |
| The Preciousness of Christ | H. M. Villiers, M. A. | 1 Peter 2:7-8 |
| The Preciousness of Christ |   | 1 Peter 2:7-8 |
| The Stone Which the Builders Disallowed | John Thomas M. A. | 1 Peter 2:7-8 |
| Where Christ is Valued He Will be Made Known |   | 1 Peter 2:7-8 |
| What the Church is for | A. Maclaren | 1 Peter 2:9 |
| A Living Doxology | C. H. Spurgeon. | 1 Peter 2:9-10 |
| A Peculiar People | W. Arnot. | 1 Peter 2:9-10 |
| A Peculiar People | J. Trapp. | 1 Peter 2:9-10 |
| A People Proper to the Lord | John Rogers. | 1 Peter 2:9-10 |
| A Purchased People | Hubert Brooke, M. A. | 1 Peter 2:9-10 |
| Children of Light | Scientific Illustrations and Symbols | 1 Peter 2:9-10 |
| Christians Must be Real and True | Christian World | 1 Peter 2:9-10 |
| Consider What You Were | John Rogers. | 1 Peter 2:9-10 |
| Corporate Holiness | A. Grant, D. C. L. | 1 Peter 2:9-10 |
| Darkness and Light | Homilist | 1 Peter 2:9-10 |
| Darkness and Light | T. B. Baker. | 1 Peter 2:9-10 |
| Every Baptized Man a Priest of God | H. Melvill, B. D. | 1 Peter 2:9-10 |
| Mirrors of God | A. Maclaren, D. D. | 1 Peter 2:9-10 |
| Opened Eyes | G. W. Bibb. | 1 Peter 2:9-10 |
| Out of Darkness into Light | W. Harris. | 1 Peter 2:9-10 |
| Refusing Light | R. Miller. | 1 Peter 2:9-10 |
| Showing Forth God's Excellences | J. Trapp. | 1 Peter 2:9-10 |
| Showing Forth the Excellences of Christ | E. H. Hopkins. | 1 Peter 2:9-10 |
| Spiritual Darkness and Light | Prof. R. Flint. | 1 Peter 2:9-10 |
| The Christian Estate | Abp. Leighton. | 1 Peter 2:9-10 |
| The Church of Christ | R. Glover, D. D. | 1 Peter 2:9-10 |
| The Glory of the Church as a Commonwealth | U.R. Thomas | 1 Peter 2:9, 10 |
| The Glory of the Church as a Commonwealth | Homilist | 1 Peter 2:9-10 |
| The Gospel a Light | J. Parker, D. D. | 1 Peter 2:9-10 |
| The People of God | E. Steane, D. D. | 1 Peter 2:9-10 |
| The Sacred in the Secular | J. S. Shipman, D. D. | 1 Peter 2:9-10 |
| The Superior Light of the Gospel |   | 1 Peter 2:9-10 |
| The True Israel | J. C. Jones, D. D. | 1 Peter 2:9-10 |
| The Jewish Rebellions | Charles Kingsley | 1 Peter 2:11 |
| A Fight for Life | Christopher Love. | 1 Peter 2:11-12 |
| Abstaining from Fleshly Lusts | Abp. Leighton. | 1 Peter 2:11-12 |
| Beautiful Behaviour | J. Muller. | 1 Peter 2:11-12 |
| Christians are to Live Godly, Even Among the Wicked | John Rogers. | 1 Peter 2:11-12 |
| Christians in the World | R. Finlayson | 1 Peter 2:11, 12 |
| Christians Maligned | Abp. Leighton. | 1 Peter 2:11-12 |
| Conversion the Day of Visitation | John Rogers. | 1 Peter 2:11-12 |
| Destroyed by Lust | A Dead Man's Diary. | 1 Peter 2:11-12 |
| Destructive Nature of Fleshly Lusts | F. B. Meyer, B. A. | 1 Peter 2:11-12 |
| Distinctive Lusts | H. W. Beecher. | 1 Peter 2:11-12 |
| Employed Away from Home | W. Arnot. | 1 Peter 2:11-12 |
| Fleshly Lusts | W. Harness, M. A. | 1 Peter 2:11-12 |
| Fleshly Lusts are the Soul's Adversaries | W. Arnot. | 1 Peter 2:11-12 |
| How God is Glorified by Us | N. Byfield. | 1 Peter 2:11-12 |
| Inward Lusts | John Rogers. | 1 Peter 2:11-12 |
| Looking for One Thing and Finding Another | J. Trapp. | 1 Peter 2:11-12 |
| The Church in Relation to the World | T. Davies, M. A. | 1 Peter 2:11-12 |
| The Demand for a Life Becoming the Christian Name | C. New | 1 Peter 2:11, 12 |
| The Ministry of Good Works | G. Everard, M. A. | 1 Peter 2:11-12 |
| The Passions | J. Saurin. | 1 Peter 2:11-12 |
| The Plea Against Disorderly Passions | Homilist | 1 Peter 2:11-12 |
| The Power of a Consistent Walk |   | 1 Peter 2:11-12 |
| The Stranger Here | T. B. Paget, M. A. | 1 Peter 2:11-12 |
| The Threefold Plea Against Disorderly Passions | U.R. Thomas | 1 Peter 2:11, 12 |
| The Transgressions of Christians | W. Barrow, D. D. | 1 Peter 2:11-12 |
| The Wicked Speak Ill of God's Children | John Rogers. | 1 Peter 2:11-12 |
| The Witness of a Pure Life | W. Arnot. | 1 Peter 2:11-12 |
| Trite Revenge | Toplady. | 1 Peter 2:11-12 |
| The Highest Motive for a Loyal Life | U.R. Thomas | 1 Peter 2:13, 14 |
| The Christian Citizen | J.R. Thomson | 1 Peter 2:13-15 |
| Any Kind of Government Better than None | A. Burgess. | 1 Peter 2:13-16 |
| Bad Riders to be Obeyed | Bp. Horne. | 1 Peter 2:13-16 |
| Christian Freedom | J. Vaughan, M. A. | 1 Peter 2:13-16 |
| Christian Liberty | Bp. Sanderson. | 1 Peter 2:13-16 |
| Civil Authorities have Their Authority from God | C. Wordsworth. | 1 Peter 2:13-16 |
| False Notions of Liberty in Religion and Government Destructive of Both | H. Sacheverell, D. D. | 1 Peter 2:13-16 |
| Free Will | E. B. Pusey, D. D. | 1 Peter 2:13-16 |
| Freedom and Law | Canon Liddon. | 1 Peter 2:13-16 |
| Freedom and Servitude | Bp. Boyd Carpenter. | 1 Peter 2:13-16 |
| God's Servants | H. J. Wilmot Buxton, M. A. | 1 Peter 2:13-16 |
| Liberty, its Use and Safeguards | A. Boyd Carpenter, M. A. | 1 Peter 2:13-16 |
| Maliciousness | J. Vaughan, M. A. | 1 Peter 2:13-16 |
| On Freedom of Thought | A. Alison. | 1 Peter 2:13-16 |
| On Silencing Objections Against Christianity | H. Hesketh. | 1 Peter 2:13-16 |
| Subjection to Authority | Bp. E. Hopkins. | 1 Peter 2:13-16 |
| Submission to Government | Bp. Horne. | 1 Peter 2:13-16 |
| Submission to Rulers | Bp. E. Hopkins. | 1 Peter 2:13-16 |
| The Duty of Submission to Authority | John Tucker, B. D. | 1 Peter 2:13-16 |
| The Limits of Subjection to Civil Rulers | J. Lillie, D. D. | 1 Peter 2:13-16 |
| The Vices of Christians Detrimental to the General Interests of Religion | James Fawcett, B. D. | 1 Peter 2:13-16 |
| Why it is So Hard to Cure Ignorance and Silence Ignorant Men | N. Byfield. | 1 Peter 2:13-16 |
| Relation of Christians to Civil Authorities | R. Finlayson | 1 Peter 2:13-17 |
| The Christian's Duty to the State | C. New | 1 Peter 2:13-17 |
| True Freedom | J.R. Thomson | 1 Peter 2:16 |
| A Royalty Free from Dispute | Blaise Pascal. | 1 Peter 2:17 |
| Dignity of Man | J. Percy. | 1 Peter 2:17 |
| Fear God | H. Kollock, D. D. | 1 Peter 2:17 |
| Good Subjects | John Rogers. | 1 Peter 2:17 |
| Honor All Men | J.R. Thomson | 1 Peter 2:17 |
| Honour All | Dean Plumptre. | 1 Peter 2:17 |
| Honour All | J. Lillie, D. D. | 1 Peter 2:17 |
| Honour All Men | Bp. Sanderson. | 1 Peter 2:17 |
| Honour All Men | Abp. Thomson. | 1 Peter 2:17 |
| Honour All Men | Abp. Leighton. | 1 Peter 2:17 |
| Honour All Men | J. Trapp. | 1 Peter 2:17 |
| Love the Brotherhood | W. Arnot. | 1 Peter 2:17 |
| Love the Brotherhood | Bp. Sanderson. | 1 Peter 2:17 |
| Love the Brotherhood | R. Ward, M. A. | 1 Peter 2:17 |
| No Man to be Despised | Canon Duckworth. | 1 Peter 2:17 |
| Respect for Manhood | J. C. Lees, D. D. | 1 Peter 2:17 |
| The Brethren and the Brotherhood | Bp. Hodges. | 1 Peter 2:17 |
| The Duty of Honouring All Men | H. Stowell, M. A. | 1 Peter 2:17 |
| The Fear of God | R. Collyer, D. D. | 1 Peter 2:17 |
| The Honour Due to All Men | Bp. S. Wilberforce. | 1 Peter 2:17 |
| The Honour Due to All Men | Essex Remembrancer | 1 Peter 2:17 |
| The Honour of Humanity | Canon Liddon. | 1 Peter 2:17 |
| The Poor -- Two Ways of Treating |   | 1 Peter 2:17 |
| The Respect Due to Human Nature | W. E. Channing. | 1 Peter 2:17 |
| The Value of Man | W. Arnot. | 1 Peter 2:17 |
| Value All Men | W. Arnot. | 1 Peter 2:17 |
| Various Political Duties | J. J. S. Bird, B. A. | 1 Peter 2:17 |
| Burden Bearers |   | 1 Peter 2:18-25 |
| Christ an Example in His Sufferings | G. Hill, D. D. | 1 Peter 2:18-25 |
| Christ is Our Example |   | 1 Peter 2:18-25 |
| Christ Our Copy | J. D. Thomas. | 1 Peter 2:18-25 |
| Christ Our Example | Canon Liddon. | 1 Peter 2:18-25 |
| Christ Our Example | Abp. Tillotson. | 1 Peter 2:18-25 |
| Christ Our Example | J. Cumming, D. D. | 1 Peter 2:18-25 |
| Christ Our Ideal | C. J. Ridgeway, M. A. | 1 Peter 2:18-25 |
| Christ Without Sin | A. Thomson, D. D. | 1 Peter 2:18-25 |
| Christ's Example is to be Followed | J. Cumming, D. D. | 1 Peter 2:18-25 |
| Christ's Sufferings in Gethsemane | W. Harness, M. A. | 1 Peter 2:18-25 |
| Copying But a Fragment of the Christ | J. R. Miller, D. D. | 1 Peter 2:18-25 |
| Dead to Sin by Christ's Death | Abp. Leighton. | 1 Peter 2:18-25 |
| Dead to Sin: Living to Righteousness | W. L. Watkinson. | 1 Peter 2:18-25 |
| Death for Sin, and Death to Sin | C. H. Spurgeon. | 1 Peter 2:18-25 |
| Endurance of Wrong | Canon Liddon. | 1 Peter 2:18-25 |
| Equanimity Under Reproach | Bengel's Life | 1 Peter 2:18-25 |
| God has Ordained His People to Undergo Troubles in This World | John Rogers. | 1 Peter 2:18-25 |
| Gratitude for Wrongful Suffering | D. Thomas, D. D. | 1 Peter 2:18-25 |
| Healed by Christ's Stripes | F. B. Meyer, B. A. | 1 Peter 2:18-25 |
| Men as Sheep | C. Stanford, D. D. | 1 Peter 2:18-25 |
| Of Patience | Isaac Barrow, D. D. | 1 Peter 2:18-25 |
| On the Diseases and Health of the Soul | Robert Foote. | 1 Peter 2:18-25 |
| On the Example of Christ | C. R. Maturin. | 1 Peter 2:18-25 |
| On the Example of Christ | John Main, D. D. | 1 Peter 2:18-25 |
| Patience | E. B. Pusey, D. D. | 1 Peter 2:18-25 |
| Patience in Tribulation | J. J. S. Bird. | 1 Peter 2:18-25 |
| Patience Under Oppression | Crown Liddon. | 1 Peter 2:18-25 |
| Salvation, What it Cost | T. De Witt Talmage. | 1 Peter 2:18-25 |
| Servants Urged to Patient Endurance of Undeserved Suffering | C. New | 1 Peter 2:18-25 |
| Servitude and Subjection | J.R. Thomson | 1 Peter 2:18-25 |
| Sinless and Guileless | R. A. Griffin. | 1 Peter 2:18-25 |
| Subjection of Servants to Their Masters | R. Finlayson | 1 Peter 2:18-25 |
| Submission Enjoined | Thornley Smith. | 1 Peter 2:18-25 |
| Suffering Wrongfully | King's Highway. | 1 Peter 2:18-25 |
| Thanks from God | F. B. Meyer, B. A. | 1 Peter 2:18-25 |
| The Blessings of Injustice | Canon Diggle. | 1 Peter 2:18-25 |
| The Character of Christ | T. C. Edwards. | 1 Peter 2:18-25 |
| The Christian as a Servant | U.R. Thomas | 1 Peter 2:18-25 |
| The Christian Ideal | J. G. Rogers, B. A. | 1 Peter 2:18-25 |
| The Conduct of Servants | J. J. S. Bird. | 1 Peter 2:18-25 |
| The Duty of Patience Under Injuries | R. South, D. D. | 1 Peter 2:18-25 |
| The Duty of Servants | Abp. Leighton. | 1 Peter 2:18-25 |
| The Example of Christ | W. E. Channing. | 1 Peter 2:18-25 |
| The Former and Present State of Believers Contrasted | R. Walker. | 1 Peter 2:18-25 |
| The Great Shepherd | U. R. Thomas. | 1 Peter 2:18-25 |
| The Guardian of Souls | Homilist | 1 Peter 2:18-25 |
| The Imitation of Christ | E. H. Hopkins. | 1 Peter 2:18-25 |
| The Necessity of a Perfect Model | H. Melvill, B. D. | 1 Peter 2:18-25 |
| The New Life | H. W. Beecher. | 1 Peter 2:18-25 |
| The Perfect Ideal | Homilist | 1 Peter 2:18-25 |
| The Return of the Flock | Homilist | 1 Peter 2:18-25 |
| The Shepherd and Bishop of Souls | W. A. Snively, D. D. | 1 Peter 2:18-25 |
| The Sin Bearer | C. H. Spurgeon. | 1 Peter 2:18-25 |
| The Stripes of Jesus | C. Moinet, M. A. | 1 Peter 2:18-25 |
| Wandering Sheep | Abp. Leighton. | 1 Peter 2:18-25 |
| Christ the Exemplar | Alexander Maclaren | 1 Peter 2:21 |
| Christ's Passion Our Peace and Pattern | A. Maclaren | 1 Peter 2:21 |
| Transcriber's Note | Alexander Maclaren | 1 Peter 2:21 |
| The Purpose of the Savior's Sufferings | J.R. Thomson | 1 Peter 2:21-24 |
| The Sin-Bearer | Charles Hadden Spurgeon | 1 Peter 2:24 |
| The Shepherd and Bishop of Souls | A. Maclaren | 1 Peter 2:25 |
| The Strayed Sheep Recovered | J.R. Thomson | 1 Peter 2:25 |
| Under the Shepherd's Care | J. Hudson Taylor | 1 Peter 2:25 |
Book