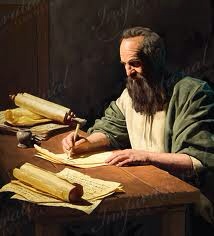 Click chart to enlarge
Chart from recommended resource Jensen's Survey of the NT - used by permission
Romans Overview Chart - Charles Swindoll

Source: Dr David Cooper
Click to Enlarge
ROMANS ROAD
to RIGHTEOUSNESS
Romans 1:18-3:20
Romans 3:21-5:21
Romans 6:1-8:39
Romans 9:1-11:36
Romans 12:1-16:27
SIN
SALVATION
SANCTIFICATION
SOVEREIGNTY
SERVICE
NEED
FOR
SALVATION
WAY
OF
SALVATION
LIFE
OF
SALVATION
SCOPE
OF
SALVATION
SERVICE
OF
SALVATION
God's Holiness
In
Condemning
Sin
God's Grace
In
Justifying
Sinners
God's Power
In
Sanctifying
Believers
God's Sovereignty
In
Saving
Jew and Gentile
Gods Glory
The
Object of
Service
Deadliness
of Sin
Design
of Grace
Demonstration of Salvation
Power Given
Promises Fulfilled
Paths Pursued
Righteousness
Needed
Righteousness
Credited
Righteousness
Demonstrated
Righteousness
Restored to Israel
Righteousness
Applied
God's Righteousness
IN LAW
God's Righteousness
IMPUTED
God's Righteousness
OBEYED
God's Righteousness
IN ELECTION
God's Righteousness
DISPLAYED
Slaves to Sin
Slaves to God
Slaves Serving God
Doctrine
Duty
Life by Faith
Service by Faith

Modified from Irving L. Jensen's chart above
C NORMAN BARTLETT
BETHANY BIBLE
E I BOSWORTH
WILLIAM BURKITT
CAMBRIDGE BIBLE FOR SCHOOLS AND COLLEGES
CAMBRIDGE GREEK
CENTURY BIBLE 
JOHN CEREGHIN - Baptist
HENRY COWLES
DAVID COOPER
J N DARBY
DEFENDER'S STUDY BIBLE
JAMES DENNEY
EARLY CHURCH
EASY ENGLISH
CHARLES ELLICOTT - editor
EXPLORE THE BIBLE
EXPOSITOR'S DICTIONARY OF TEXTS
GOSPEL COALITION (Mark Dever, Kent Hughes, Alistair Begg, et al)
HOLMAN STUDY BIBLE
HOW TO BE SAVED
Romans Road to Salvation - Have you walked down this road and entered through the narrow gate into eternal life? Read the words of Jesus in Matthew 7:13-14-note
HOMILETICS
STEVE KRELOFF
DAVID LEGGE
MARTYN LLOYD-JONES - corresponds to 14 volume set!
ALEXANDER MACLAREN
HENRY MAHAN
JOHN PAUL MILLER - Calvary Chapel
MONERGISM
DOUGLAS MOO
G CAMPBELL MORGAN- Analyzed Bible
HENRY MORRIS
TOMMY NELSON - Denton Bible Church
NET BIBLE
PASTOR LIFE - sermons
PULPIT COMMENTARY
REFORMATION STUDY BIBLE
SERMON ILLUSTRATIONS - various sources
SERMONS BY VERSE 
JOSEPH SUTCLIFFE
LOUIS TALBOT
THIRD MILLENNIUM
GEOFF THOMAS
DAVID THOMPSON - Sermons
Romans 6:1-11 - "If Anyone Is In Christ, He Is A New Creation" 
Romans 6:12-23 - "Slaves Of God, Or Slaves Of The World ..... Which Are You?" 
OUR DAILY BREAD - may need to click second time to open full devotional
SERMONS BY VERSE - generally older works
| | | |
| --- | --- | --- |
| Christ's Resurrection an Image of Our New Life | Grenville Kleiser | Romans 6:1 |
| Seventh Sunday After Trinity Exhortation to Resist Sin | Martin Luther | Romans 6:1 |
| Sixth Sunday After Trinity Exhortation to Christian Living | Martin Luther | Romans 6:1 |
| The Parable of the Householder. a Sermon, by Bishop Latimer | John Knox | Romans 6:1 |
| Breaking with Sin | Prof. Godet. | Romans 6:1-5 |
| Christ's Legislative Glory to be Preached | Howels, of Longacre. | Romans 6:1-5 |
| Converted Men Dislike Sin | C. H. Spurgeon. | Romans 6:1-5 |
| Death to Sin | T. Robinson. | Romans 6:1-5 |
| Death to Sin, a Difficulty | D. Thomas, D. D. | Romans 6:1-5 |
| Distorted Doctrines | C. H. Spurgeon. | Romans 6:1-5 |
| Free Grace and Sin | J. Oswald Dykes, D. D. | Romans 6:1-5 |
| Grace and Sin | T. Chalmers, D. D. | Romans 6:1-5 |
| Inconsistency | J. Lyth, D. D. | Romans 6:1-5 |
| Perversions of Evangelical Truth | W. Hubbard. | Romans 6:1-5 |
| The Abuse of Divine Mercy | C. H. Spurgeon. | Romans 6:1-5 |
| The Atonement Gives no Encouragement to Sin | H. W. Beecher. | Romans 6:1-5 |
| The Purity of the Gospel Dispensation | G. Goldie. | Romans 6:1-5 |
| The Two Lives | H. R. Reynolds, D. D. | Romans 6:1-5 |
| Buried and Risen with Christ | T.F. Lockyer | Romans 6:1-11 |
| Justification Securing Sanctification | R.M. Edgar | Romans 6:1-11 |
| The Practical Power of the Resurrection | C.H. Irwin | Romans 6:1-14 |
| Baptism -- a Burial | Charles Haddon Spurgeon | Romans 6:3 |
| Baptism -- a Burial | C. H. Spurgeon. | Romans 6:3-4 |
| Buried Alive | D. Thomas, D. D. | Romans 6:3-4 |
| Christian Baptism | J. Lyth, D. D. | Romans 6:3-4 |
| Christian Baptism | W. Tyson. | Romans 6:3-4 |
| Christianity the Renewal of the Race | Archdn. Farrar. | Romans 6:3-4 |
| Christ's Resurrection and Our Newness of Life | C. H. Spurgeon. | Romans 6:3-4 |
| Christ's Resurrection and Ours for the Glory of God | Bp. Montagu Villiers. | Romans 6:3-4 |
| Dead and Buried with Christ |   | Romans 6:3-4 |
| Freshness of Being | J. Vaughan, M. A. | Romans 6:3-4 |
| Newness of Life | Family Churchman | Romans 6:3-4 |
| Newness of Life | W. Hay Aitken, M. A. | Romans 6:3-4 |
| Newness of Life | Canon Liddon. | Romans 6:3-4 |
| Newness of Life |   | Romans 6:3-4 |
| Resurrection Life | J. Vaughan, M. A. | Romans 6:3-4 |
| The New Life in Religion | Archdn. Farrar. | Romans 6:3-4 |
| The New Life in the Individual | Archdn. Farrar. | Romans 6:3-4 |
| The New Life in the Nation and the Fatally | Archdn. Farrar. | Romans 6:3-4 |
| The Present Pledge of Life to Come | J. M. Whiton, Ph. D. | Romans 6:3-4 |
| The Several Degrees of Personal Religion | A. McLeod, D. D. | Romans 6:3-4 |
| The Significance of Baptism | S.R. Aldridge | Romans 6:3, 4 |
| Christ's Resurrection an Image of Our New Life | Friedrich Schleiermacher | Romans 6:4 |
| Easter Eve | J. H. Beibitz | Romans 6:4 |
| Assimilation Through Faith | J. Oswald Dykes, D. D. | Romans 6:5-7 |
| Dead with Christ | H. S. Holland. | Romans 6:5-7 |
| Destruction of the Body of Sin | S. Brooks. | Romans 6:5-7 |
| Destruction of the Body of Sin | T. Robinson, D. D. | Romans 6:5-7 |
| Freed from Sin | J. Vaughan, M. A. | Romans 6:5-7 |
| Freedom from Sin | T. Robinson, D. D. | Romans 6:5-7 |
| Improving the Root of Virtue | William Wilberforce. | Romans 6:5-7 |
| Planted First |   | Romans 6:5-7 |
| Planted Together with Christ | M. Rainsford, B. A. | Romans 6:5-7 |
| Slaves to Sin | Canon Morse. | Romans 6:5-7 |
| The Body of Sin | W. Gurnall. | Romans 6:5-7 |
| The Body of Sin | P. Vinke, B. D. | Romans 6:5-7 |
| The Body of Sin Weakened |   | Romans 6:5-7 |
| The Christian Should not Serve Sin | C. H. Spurgeon. | Romans 6:5-7 |
| The Crucifixion of the Old Man | J. Lyth, D. D. | Romans 6:5-7 |
| The Likeness of Christ's Resurrection | Canon Liddon. | Romans 6:5-7 |
| The Old Man | P. Vinke, B. D. | Romans 6:5-7 |
| The Old Man Crucified | C. H. Spurgeon. | Romans 6:5-7 |
| The Old Man Crucified | M. Rainsford, B. A. | Romans 6:5-7 |
| The Two-Fold Function of Personal Christianity | D. Thomas, D. D. | Romans 6:5-7 |
| Love of Religion, a New Nature | John Henry Newman | Romans 6:8 |
| Christ Dying for Our Sin, and Living for Our Salvation | T. Dale, M. A. | Romans 6:8-11 |
| Christ's Death and Life | J. Oswald Dykes, D. D. | Romans 6:8-11 |
| Christ's Immortality | Te De Witt Talmage. | Romans 6:8-11 |
| Christ's Resurrection not a Return to the Former Life | Canon Furse. | Romans 6:8-11 |
| Dead and Alive with Christ | T. Robinson. | Romans 6:8-11 |
| Dead Indeed, But Living | John Stoughton, D. D. | Romans 6:8-11 |
| Death and Life in Christ | C. H. Spurgeon. | Romans 6:8-11 |
| Death and Life with Christ | J. H. Newman, D. D. | Romans 6:8-11 |
| Death and Life with Christ | Capel Motineux, B. A. | Romans 6:8-11 |
| Living with Christ | T. Robinson, D. D. | Romans 6:8-11 |
| Of the Resurrection | Bp. Andrewes. | Romans 6:8-11 |
| The New Life | T. G. Horton. | Romans 6:8-11 |
| The Undying One | Canon Liddon. | Romans 6:8-11 |
| Alive unto God | H. J. Wilmot-Buxton | Romans 6:11 |
| Alive unto God | W. Birch. | Romans 6:11-14 |
| Christians Dead unto Sin and Alive unto God | W. Jay. | Romans 6:11-14 |
| Dead But Alive | C. H. Spurgeon. | Romans 6:11-14 |
| Dead to Sin and Alive unto God | T. Chalmers, D. D. | Romans 6:11-14 |
| Dead to Sin and Alive unto God Through Christ | C. G. Finney, D. D. | Romans 6:11-14 |
| Dead to Sin, Alive to God | Canon Vernon Hutton. | Romans 6:11-14 |
| Death a Duty | D. Thomas, D. D. | Romans 6:11-14 |
| Dying to Sin and Living to God | Marcus Dods, D. D. | Romans 6:11-14 |
| Dying to Sin and Living unto God | D. Moore, M. A. | Romans 6:11-14 |
| Dying to Sin and Living unto God | J. Lyth, D. D. | Romans 6:11-14 |
| Holiness the Church's Life | T. W. Jenkyn, D. D. | Romans 6:11-14 |
| Life in Death | St. J. A. Frere. | Romans 6:11-14 |
| The Burial of the Past | Bp. Temple. | Romans 6:11-14 |
| The Transfer of Life to God | J. Hamilton. | Romans 6:11-14 |
| An Indomitable Will Needed |   | Romans 6:12 |
| Follow After Holiness | J. Lyth, D. D. | Romans 6:12 |
| Sin Dwelling in But not Reigning Over the Believer | T. Chalmers, D. D. | Romans 6:12 |
| The Obligation of a Holy Life | J. Lyth, D. D. | Romans 6:12 |
| The Reign of Sin | Jenkin Jones. | Romans 6:12 |
| The Reign of Sin |   | Romans 6:12 |
| The Tyranny of Sin | J. Lyth, D. D. | Romans 6:12 |
| The Two Dominions | T.F. Lockyer | Romans 6:12-14 |
| The Reign of Grace | R.M. Edgar | Romans 6:12-23 |
| Alternating Between Amendment and Relapse |   | Romans 6:13 |
| Christians Serving God as Those that are Alive from the Dead | M. Jackson. | Romans 6:13 |
| Gospel Service | T. Chalmers, D. D. | Romans 6:13 |
| Self-Devotion a Christian Duty | J. Benson. | Romans 6:13 |
| Surrender Must be Complete | J. Harris. | Romans 6:13 |
| Surrender Must be Unconditional |   | Romans 6:13 |
| Surrender of the Soul to God | J. Cook. | Romans 6:13 |
| Surrender to God | U. R. Thomas. | Romans 6:13 |
| Yield unto God | R. Walker. | Romans 6:13 |
| Yielding | J. Wells, M. A. | Romans 6:13 |
| Yielding the Members as Instruments | T. Robinson, D. D. | Romans 6:13 |
| Yielding to God | Emilius Bayley, B. D. | Romans 6:13 |
| Yielding to God | T. Robinson, D. D. | Romans 6:13 |
| Yielding to God | J. Wells, M. A. | Romans 6:13 |
| Yielding unto God | Baptist Noel, M. A. | Romans 6:13 |
| Believers Free from the Dominion of Sin | C. H. Spurgeon. | Romans 6:14 |
| Believers not Under the Law But Under Grace | A. Roberts, M. A. | Romans 6:14 |
| Domineering Sin | J. Vaughan, M. A. | Romans 6:14 |
| Grace the Deliverer from the Bondage of Sin | T. G. Horton. | Romans 6:14 |
| Grace, not Law, the Motive for Holiness | H. Melvill, B. D. | Romans 6:14 |
| Sin Dethroned | G. Burder. | Romans 6:14 |
| The Upper Hand | C. H. Spurgeon. | Romans 6:14 |
| The Doctrines of Grace Do not Lead to Sin | C. H. Spurgeon. | Romans 6:15 |
| Servants to Obey | T.F. Lockyer | Romans 6:15-23 |
| The Two Services and Their Rewards | C.H. Irwin | Romans 6:15-23 |
| Not Masters, But Servants | S.R. Aldridge | Romans 6:16 |
| Branded with the Truth | R. Wardlaw, D. D. | Romans 6:16-18 |
| Freedom from Sin and Subjection to Righteousness | C. Bradley, M. A. | Romans 6:16-18 |
| Master or Servant | Christian Journal | Romans 6:16-18 |
| Moral Slavery | H. Melvill, B. D. | Romans 6:16-18 |
| Moulded by the Truth | M. Rainsford, B. A. | Romans 6:16-18 |
| Obedience to Christ |   | Romans 6:16-18 |
| Obedience to the Form of Doctrine | T. Chalmers, D. D. | Romans 6:16-18 |
| Our Change of Masters | C. H. Spurgeon. | Romans 6:16-18 |
| The Apostolical Form of Doctrine | J. Lyth, D. D. | Romans 6:16-18 |
| The Devil's Slaves | H. W. Beecher. | Romans 6:16-18 |
| The Form of Teaching | A. Maclaren, D. D. | Romans 6:16-18 |
| The Liberty of the Believer | G. H. Salter. | Romans 6:16-18 |
| The Service of Sin and the Service of Righteousness | J. W. Burn. | Romans 6:16-18 |
| The Strictness of the Law of Christ | J. H. Newman, D. D. | Romans 6:16-18 |
| Transformation of Grace | C. H. Spurgeon. | Romans 6:16-18 |
| True Liberty | Xenophon. | Romans 6:16-18 |
| True Liberty | C. Kingsley, M. A. | Romans 6:16-18 |
| The Form of Teaching' | Alexander Maclaren | Romans 6:17 |
| The Gospel a Mould of Obedience | S.R. Aldridge | Romans 6:17 |
| Apostolic Exhortation | T. Robinson, D. D. | Romans 6:19-20 |
| Changed Uses |   | Romans 6:19-20 |
| Forsake the Service of Sin | W. Hauck. | Romans 6:19-20 |
| Freedom from Righteousness | T. Robinson, D. D. | Romans 6:19-20 |
| Liberty and Restraint | J. Ruskin. | Romans 6:19-20 |
| The Servants of Sin | J. H. W. Buxton, M. A. | Romans 6:19-20 |
| The Slavery of Sin Unlawful |   | Romans 6:19-20 |
| Two Ways and Two Ends | W. Ziethe. | Romans 6:19-20 |
| Will Ye be the Servants of Sin or the Servants of God | J. Lyth, D. D. | Romans 6:19-20 |
| Servants of Sin | H. J. Wilmot-Buxton | Romans 6:20 |
| Apples of Sodom: or the Fruits of Sin | Jeremy Taylor. | Romans 6:21 |
| Remorse of a Wasted Life | J. F. B. Tinling, B. A. | Romans 6:21 |
| Sin Sadly Recollected | T. De Witt Talmage. | Romans 6:21 |
| Terrible Fruits of Sin |   | Romans 6:21 |
| The Characters of Sin | W. Jay. | Romans 6:21 |
| The Christian's Review | D. A. Clark. | Romans 6:21 |
| The Comparative Desirableness of the Service of Sin and the Service of God | R. Wardlaw, D. D. | Romans 6:21 |
| The Evil Effects of Past Sin on a Believer | J. Newland, A. M. | Romans 6:21 |
| The Folly of Sin | A. Maclaren, D. D. | Romans 6:21 |
| The Fruits of Sin | Abp. Tillotson. | Romans 6:21 |
| The Fruits of Sin | C. H. Spurgeon. | Romans 6:21 |
| The Fruits of Sin | A. Maclaren, D. D. | Romans 6:21 |
| The Fruits of Sin | A. M. Fairbairn. | Romans 6:21 |
| The Law of Seed Sowing and After Harvest | R. S. Storrs, D. D. | Romans 6:21 |
| The Unfruitfulness and Misery of Sin | E. Cooper. | Romans 6:21 |
| The Unfruitfulness of Sin |   | Romans 6:21 |
| The Unprofitableness of Sin | W. Jay. | Romans 6:21 |
| The Wages of Sin in Time | Bp. Jackson. | Romans 6:21 |
| Everlasting Life, an Education | H. W. Beecher. | Romans 6:22 |
| Everlasting Life: its Progressiveness | H. Melvill, B. D. | Romans 6:22 |
| Fruit unto Holiness | M. Rainsford. | Romans 6:22 |
| Fruit unto Holiness | J. Viney. | Romans 6:22 |
| Fruit unto Holiness | T. Chalmers, D. D. | Romans 6:22 |
| Fruitfulness a Christian's Glory | T. L. Cuyler. | Romans 6:22 |
| God's Servants | M. Rainsford. | Romans 6:22 |
| Right! Left! Right | John Robertson. | Romans 6:22 |
| The Believer's End | M. Raisford. | Romans 6:22 |
| The Blessed State of Believers | Biblical Museum | Romans 6:22 |
| The Blessedness of Believers | W. Jay. | Romans 6:22 |
| The Freedom and Dignity of the Christian | J. Stratten. | Romans 6:22 |
| The Life Everlasting | Bp. Perowne. | Romans 6:22 |
| The Redeemed Soul | D. Thomas, D. D. | Romans 6:22 |
| Covet the Best Gift! | S.R. Aldridge | Romans 6:23 |
| Death and Life | W. Conway, M. A. | Romans 6:23 |
| Death and Life: the Wage and the Gift | C. H. Spurgeon. | Romans 6:23 |
| Death the Wages of Sin | R. South, D. D. | Romans 6:23 |
| Eternal Life | J. Rigg. | Romans 6:23 |
| Eternal Life | Prof. Herrick Johnson. | Romans 6:23 |
| Eternal Life | T. G. Horton. | Romans 6:23 |
| Eternal Life a Gift | R. S. Storrs, D. D. | Romans 6:23 |
| Eternal Life the Gift of God | J. Bate. | Romans 6:23 |
| Hard Work and Bad Pay; no Work and Rich Reward | A. G. Brown. | Romans 6:23 |
| Life in Christ | T. De Witt Talmage. | Romans 6:23 |
| Sin and its Wages | T. G. Horton. | Romans 6:23 |
| The Gift of God |   | Romans 6:23 |
| The Wages of Sin and the Gift of God | J. Vaughan, M. A. | Romans 6:23 |
| The Wages of Sin and the Gift of God | J. Burbidge. | Romans 6:23 |
| The Wages of Sin Inevitable | Canon Kingsley. | Romans 6:23 |
| The Wages Question | S. E. Keeble. | Romans 6:23 |
| Wages Versus Gift | J. H. Rogers, M. A. | Romans 6:23 |
| Wages? -- or Gift | J. A. Kerr Bath, M. A. | Romans 6:23 |
Book