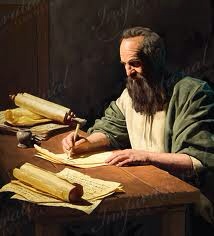 EPHESIANS - CHRIST AND THE CHURCH
Click chart to enlarge
Charts from Jensen's Survey of the NT - used by permission
SYMMETRY
OF EPHESIANS
EPHESIANS 1-3
EPHESIANS 4-6
The Root
The Fruit
Spiritual Wealth
Spiritual Walk
Christian Privilege
Christian Conduct
The Position
of the Believer
The Practice
of the Believer
God Sees
Us in Christ
World Sees
Christ in Us
Privilege
Practice
Doctrine
Duty
Doctrinal
Practical
Revelation
Responsibility
Christian
Blessings
Christian
Behavior
Belief
Behavior
Privileges
of the Believer
Responsibilities
of the Believer
Our Heritage
In Christ
Our Life
In Christ
Know your
Resources (Riches) in Christ
Live by faith in the light of your
Resources (Riches) in Christ
The Finished Work
of Christ
The Faithful Walk
of the Christian
Work
of Christ
In Us
Work
of Christ
Through Us
We
in Christ
Christ
in Us
Word
of God
Walk
of the Christian
Heavenly
Standing
Earthly
Walk
Who You Are
In Christ
Whose You Are
In Christ
Identity
Responsibility
Position
of the Believer
Practice
of the Believer
Theology
Ethics
HENRY ALFORD
DON ANDERSON
CHRIS BENFIELD Sermons on Ephesians
JOHANN BENGEL
JOSEPH BENSON
BEREAN PICTORIAL CHARTS
BEST COMMENTARIES ON EPHESIANS
BRIAN BILL Sermons on Ephesians
WILLIAM BURKITT
CAMBRIDGE BIBLE FOR SCHOOLS AND COLLEGES - H C G Moule
CAMBRIDGE GREEK TESTAMENT - J O F Murray
ALAN CARR Sermons on Ephesians
RICH CATHERS - frequent illustrations
JOHN CEREGHIN
LEWIS SPERRY CHAFER
VINCENT CHEUNG
W A CRISWELL - classic Southern Baptist
R W DALE
RON DANIEL
J N DARBY
DEFENDER'S STUDY BIBLE
WARREN DOUD- most comments are followed by several topical studies
J LIGON DUNCAN
EASY ENGLISH
CHARLES ELLICOTT - editor, Alfred Barry author
EXPLORE THE BIBLE
EXPOSITOR'S BIBLE - G G Findlay
DON FORTNER Sermons on Ephesians
A C GAEBELEIN
GENE GETZ - Short videos with principles
GOSPEL COALITION - well known modern expositors
GOTQUESTIONS
DAVID HOCKING - series of sermons
HOLMAN CHRISTIAN STUDY BIBLE
F B HOLE
HOMILETICS - from Pulpit Commentary
HARRY A IRONSIDE- "In the Heavenlies" - one of his best works
INTERNATIONAL CRITICAL NEW TESTAMENT COMMENTARY - T K Abbott, 1909
JAMIESON, FAUSSET & BROWN
S LEWIS JOHNSON 
A E KNOCH - conservative, literal, discussions vary from 4 pages to more than 20 pages depending on length of the book.
PAUL KRETZMANN
LANGE'S COMMENTARY
DAVID LEGGE
LIFEWAY SERMONS
D MARTYN LLOYD JONES - expository preaching at its finest - a veritable "crash course" in Spiritual Warfare 101!
NOTE - most of these are Mp3's but still worth your investment of time.
MacArthur's Study Guide on the Fulfilled Family - Click the Drop Down Menu to go to Specific Title
ALEXANDER MACLAREN
BRYN MACPHAIL
WALTER MARTIN - classic on spiritual war - modern Christians should become familiar with his teachings
P G MATTHEW
J VERNON MCGEE - Thru the Bible Mp3's
F B MEYER
Power
The Christian Armed
HEINRICH A W MEYER - Critical and Exegetical Commentary
MONERGISM - Mp3's with number of sermons in parenthesis
ROBERT MORGAN - frequent illustrations
H C G MOULE - Expository Readings - click "Front Cover" to go to nearest page denoted below
OUR DAILY BREAD - devotionals
JOSEPH PARKER - People's Bible Commentary
PASTOR LIFE SERMONS
III THE WARFARE OF THE CHRISTIAN  - Ephesians 6:10-18

1. A CALL TO ARMS

2. THE ANTAGONISTS

3. THE BATTLEFIELD

4. THE WRESTLERS

5. THE TACTICS OF THE ENEMY

6. THE CHRISTIAN WRESTLER'S VICTORY

7. PRAYER WARRIORS

THE AFTERGLOW 
REFORMATION STUDY BIBLE
RICK RENNER
WILLIAM B RILEY(1919)
JAMES ROSSCUP
RAYMOND SAXE
SERMON BIBLE COMMENTARY
SERMON ILLUSTRATIONS - most from Our Daily Bread
SERMON ILLUSTRATIONS - most from Today in the Word
SERMONS BY VERSE 
CHARLES SIMEON
CHUCK SMITH
SAM STORMS
DAVID STRAIN - First Presbyterian, Jacksonsville, Miss
LOUIS TALBOT
THEOLOGICAL JOURNAL ARTICLES
DAVID THOMPSON - SERMONS
W LEON TUCKER - "WITH HIM" (1917) - very interesting resource!
BOB UTLEY
MARVIN VINCENT
CHRIS VOGEL Sermons on Ephesians
B F WESTCOTT - 1906, helps to know Greek
DANIEL WHEDON
OCTAVIUS WINSLOW - devotional
WALTER WRIGHT
| | | |
| --- | --- | --- |
| The Christian Armor and Weapons | Martin Luther | Ephesians 6:1 |
| The Duties of Children to Parents | T. Croskery | Ephesians 6:1-3 |
| A Daughter's Obedience |   | Ephesians 6:1-4 |
| A Lesson to Parents | Christian Globe. | Ephesians 6:1-4 |
| An Excellent Proof |   | Ephesians 6:1-4 |
| Children and Parents | W.F. Adeney | Ephesians 6:1-4 |
| Children and Their Parents | D. Thomas | Ephesians 6:1-4 |
| Children Should Look to Jesus | Samuel Martin, D. D. | Ephesians 6:1-4 |
| Christian Children | James Cohen, M. A. | Ephesians 6:1-4 |
| Christian Nurture | R.M. Edgar | Ephesians 6:1-4 |
| Christian Parents | James Cohen, M. A. | Ephesians 6:1-4 |
| Conflicting Duties | R. W. Dale, LL. D. | Ephesians 6:1-4 |
| Correction of Children | Hare. | Ephesians 6:1-4 |
| Counsels for Education | D. Moore, M. A. | Ephesians 6:1-4 |
| Duty of Parents to Children | R. W. Dale, LL. D. | Ephesians 6:1-4 |
| Early Devotion to God | Addison. | Ephesians 6:1-4 |
| Early Impressions Abide |   | Ephesians 6:1-4 |
| Early Religious Instruction | J. Whitecross. | Ephesians 6:1-4 |
| Family Discipline and State Security | R. W. Dale, LL. D. | Ephesians 6:1-4 |
| Fatal Result of Disobedience |   | Ephesians 6:1-4 |
| Filial Obedience | J. H. Evans, M. A. | Ephesians 6:1-4 |
| Honour is More than Obedience | R. W. Dale, LL. D. | Ephesians 6:1-4 |
| How to Bring Up Children |   | Ephesians 6:1-4 |
| Jesus Christ the Pattern, Means, and End of Parental Training | S. Martin, D. D. | Ephesians 6:1-4 |
| Obedience and Character | Dr. Newton. | Ephesians 6:1-4 |
| Obedience to Parents | J. H. Wilson. | Ephesians 6:1-4 |
| Our Fathers and Mothers | J. Bolton, B. A. | Ephesians 6:1-4 |
| Parental Claims | J. Aldis. | Ephesians 6:1-4 |
| Parents and Children | J. Lathrop, D. D. | Ephesians 6:1-4 |
| Parents and Children | Wm. Braden. | Ephesians 6:1-4 |
| Parents and Children | J. G. Begets, B. A. | Ephesians 6:1-4 |
| Religious Education | John Hannah, D. D. | Ephesians 6:1-4 |
| Religious Instruction for Children | Irving. | Ephesians 6:1-4 |
| Religious Teaching of the Young | C. M. Birrell. | Ephesians 6:1-4 |
| Religious Training Should Begin Early | W. Arnot, D. D. | Ephesians 6:1-4 |
| Repression and Fault Finding | Christian Age | Ephesians 6:1-4 |
| Right Habits Must be Inculcated in Youth | Dr. R. Newton. | Ephesians 6:1-4 |
| The Children's Life in Christ | R. W. Dale, LL. D. | Ephesians 6:1-4 |
| The Claims of Children | Christian Union | Ephesians 6:1-4 |
| The Duties of Children and Parents | R. Finlayson | Ephesians 6:1-4 |
| The Duty of Christian Parents | J. H. Evans, M. A. | Ephesians 6:1-4 |
| The Extent of Parental Authority | R. W. Dale, LL. D. | Ephesians 6:1-4 |
| The Father's Charge | Theological Sketchbook | Ephesians 6:1-4 |
| The Nurture and Admonition of the Lord | J. B. Brown, B. A. | Ephesians 6:1-4 |
| The Root of Heaven, or Hell, Struck in the Nursery | J. Pulsford. | Ephesians 6:1-4 |
| The Time for Religious Education | Dr. R. Newton. | Ephesians 6:1-4 |
| Training Children | F. Quarles. | Ephesians 6:1-4 |
| Training not to Wait for Years of Discretion | S. T. Coleridge. | Ephesians 6:1-4 |
| Treatment of Children | J. Pulsford. | Ephesians 6:1-4 |
| Youth is the Best Season for Communicating Knowledge | Dr. R. Newton. | Ephesians 6:1-4 |
| Duties of Parents | T. Croskery | Ephesians 6:4 |
| The Christian Training of Children | Friedrich Schleiermacher | Ephesians 6:4 |
| A Sermon to Servants | J. B. Brown, B. A. | Ephesians 6:5 |
| Christian Servants | J. Cohen, M. A. | Ephesians 6:5 |
| Relation of the Gospel to Slavery | R. W. Dale, LL. D. | Ephesians 6:5 |
| Respective Duties of Masters and Servants | E. Blencowe, M. A. | Ephesians 6:5 |
| Servants and Masters | R. W. Dale, LL. D. | Ephesians 6:5 |
| The Duties of Servants | J. A. James. | Ephesians 6:5 |
| The Willing Service of the Heart | C. H. Spurgeon. | Ephesians 6:5 |
| True Service | New Handbook of Illustration | Ephesians 6:5 |
| Duties of Servants | T. Croskery | Ephesians 6:5-8 |
| Servants and Masters | W.F. Adeney | Ephesians 6:5-9 |
| Servants and Their Masters | D. Thomas | Ephesians 6:5-9 |
| The Christian Treatment of Slavery | R.M. Edgar | Ephesians 6:5-9 |
| The Duties of Servants and Masters | R. Finlayson | Ephesians 6:5-9 |
| Eye-Service |   | Ephesians 6:6 |
| Not with Eye-Service | W. Grant. | Ephesians 6:6 |
| The Reward of Service | H. W. Beecher. | Ephesians 6:6 |
| A Christian's Warfare | H. J. Foster. | Ephesians 6:7-8 |
| All Strength from God | William Gouge. | Ephesians 6:7-8 |
| Christian Strength | W. M. Furneaux, M. A. | Ephesians 6:7-8 |
| Forbearing Threatening | Christian Globe. | Ephesians 6:7-8 |
| God's Power is Most Mighty | William Gouge. | Ephesians 6:7-8 |
| Kindness to Servants | Baxendale, s Anecdotes. | Ephesians 6:7-8 |
| Masters | Dr. J. Lyth. | Ephesians 6:7-8 |
| Moral Strength | H. J. Wilmot-Baxton, M. A. | Ephesians 6:7-8 |
| Of Christian Courage End Resolution | W. Gurnall, M. A. | Ephesians 6:7-8 |
| Our Motto | C. H. Spurgeon. | Ephesians 6:7-8 |
| Strength Against Temptation | E. H. Gillett. | Ephesians 6:7-8 |
| Strength in Suffering | W. Woods. | Ephesians 6:7-8 |
| Strength in the Lord | J. Ll. Davies, M. A. | Ephesians 6:7-8 |
| Strength in the Lord | J. Vaughan, M. A. | Ephesians 6:7-8 |
| Strong Christians | H. J. Wilmot-Buxton, M. A. | Ephesians 6:7-8 |
| Strong in Prayer | W. M. Furneaux, M. A. | Ephesians 6:7-8 |
| The Apostle's Humility | William Gouge. | Ephesians 6:7-8 |
| The Apostolic Exhortation | H. J. Foster. | Ephesians 6:7-8 |
| The Benefit of Confidence in God | William Gouge. | Ephesians 6:7-8 |
| The Fruits of Life | H. W. Beecher. | Ephesians 6:7-8 |
| The Honour of Serving | H. W. Beecher. | Ephesians 6:7-8 |
| The Need of Christian Courage | William Gouge. | Ephesians 6:7-8 |
| The Power of God's Might | Bishop Home. | Ephesians 6:7-8 |
| The Secret of Strength | W. Spurstowe. | Ephesians 6:7-8 |
| Treatment of Servants | Archdeacon Paley. | Ephesians 6:7-8 |
| Why Strength is Needed | Dr. John Hall. | Ephesians 6:7-8 |
| The Duties of Masters | T. Croskery | Ephesians 6:9 |
| Divine Strength | W.F. Adeney | Ephesians 6:10 |
| The Secret of Spiritual Strength | T. Croskery | Ephesians 6:10 |
| Panoply of God. Conclusion of Epistle | R. Finlayson | Ephesians 6:10-20 |
| Soul-Militancy | D. Thomas | Ephesians 6:10-20 |
| The Christian Panoply | R.M. Edgar | Ephesians 6:10-24 |
| An Exhortation and an Argument | H. J. Foster. | Ephesians 6:11 |
| But If Ye have Bitter Envying | Hugh Binning | Ephesians 6:11 |
| Christ Versus Satan | S. Walker, B. A. | Ephesians 6:11 |
| God's Armoury | H. J. Wilmot-Buxton, M. A. | Ephesians 6:11 |
| Resistance Ensures Victory | C. H. Spurgeon. | Ephesians 6:11 |
| Satan and His Warfare | J. N. Norton, D. D. | Ephesians 6:11 |
| Scope and Function of a Christian Life | H. W. Beecher. | Ephesians 6:11 |
| Successful Wrestling | T. Guthrie, D. D. | Ephesians 6:11 |
| That Sin is More Crafty than Violent | C. H. Spurgeon. | Ephesians 6:11 |
| The Armour of God | Charles Kingsley | Ephesians 6:11 |
| The Christian Armour | B. Beddome, M. A. | Ephesians 6:11 |
| The Christian Armour | C. S. Robinson, D. D. | Ephesians 6:11 |
| The Christian Warfare | Theological Sketchbook | Ephesians 6:11 |
| The Christian Warfare | C. H. Parkhurst, D. D. | Ephesians 6:11 |
| The Christian's Impedimenta | J. Leyburn, D. D. | Ephesians 6:11 |
| The End and Benefit of Christian Armour | William Gouge. | Ephesians 6:11 |
| The Means of Standing Sure | William Gouge. | Ephesians 6:11 |
| The Spiritual Warfare | S. Walker, B. A. | Ephesians 6:11 |
| The Wiles of the Devil |   | Ephesians 6:11 |
| The Divine Panoply: its Necessity and Design | T. Croskery | Ephesians 6:11, 12 |
| Every Part Must be Protected Against the Adversary |   | Ephesians 6:12 |
| Our Spiritual Foes | J. Eadie, D. D. | Ephesians 6:12 |
| Spiritual Wrestling is Personal | Dr. Talmage. | Ephesians 6:12 |
| The Christian Soldier's Warfare | Theological Sketchbook | Ephesians 6:12 |
| The Craft of Our Invisible Foes | J. Pulsford. | Ephesians 6:12 |
| The Evil Angels | J. Parsons. | Ephesians 6:12 |
| The Existence of Evil Spirits | R. W. Dale, LL. D. | Ephesians 6:12 |
| The Foe | W.F. Adeney | Ephesians 6:12 |
| The Holy War | W. Jay. | Ephesians 6:12 |
| The Invisible Enemies of Man | Canon Liddon. | Ephesians 6:12 |
| The Nature of the Contest | H. J. Foster. | Ephesians 6:12 |
| A Coat of Mail |   | Ephesians 6:13 |
| Military Metaphors | Canon Liddon. | Ephesians 6:13 |
| No Saint Free from Danger | C. H. Spurgeon. | Ephesians 6:13 |
| Soldiers of Christ Must Stand | S. Martin, D. D. | Ephesians 6:13 |
| Standing in the Evil Day | J. Leyburn, D. D. | Ephesians 6:13 |
| Standing Safely | From, Strong and Free | Ephesians 6:13 |
| Standing Still | J. Leyburn, D. D. | Ephesians 6:13 |
| Steadfastness in Trouble | H. W. Beecher. | Ephesians 6:13 |
| The Chivalry of the Christian Life | Canon Liddon. | Ephesians 6:13 |
| The Christian Armour | W. M. Johnston, M. A. | Ephesians 6:13 |
| The Christian Warrior | D. Moore, M. A. | Ephesians 6:13 |
| The Christian's Conflict | James Spence, M. A. | Ephesians 6:13 |
| The Damager of Reaction | W. A. Gray. | Ephesians 6:13 |
| The Handbook of a Christian Knight | Herberger., Rautenberg. | Ephesians 6:13 |
| The Panoply of God | Alexander Maclaren | Ephesians 6:13 |
| The Reason Why We Must be Well Armed | William Gouge. | Ephesians 6:13 |
| The Soldier's Duty | H. W. Beecher. | Ephesians 6:13 |
| The Whole Armour | J. Burns, D. D. | Ephesians 6:13 |
| The Whole Armour of God | R. W. Dale, LL. D. | Ephesians 6:13 |
| Waking and Waiting | H. W. Beecher. | Ephesians 6:13 |
| We Must Fight to the End | Theodore L. Cuyler, D. D. | Ephesians 6:13 |
| The Whole Armor of God | W.F. Adeney | Ephesians 6:13-17 |
| Christian Truthfulness | Dean Alford. | Ephesians 6:14 |
| Power and Beauty of Truthfulness |   | Ephesians 6:14 |
| Stand Firm |   | Ephesians 6:14 |
| Stand, Girt About with Truth | H. J. Foster. | Ephesians 6:14 |
| The Breastplate | J. Burns, D. D. | Ephesians 6:14 |
| The Breastplate | J. Leyburn, D. D. | Ephesians 6:14 |
| The Breastplate of Righteousness | William Gouge. | Ephesians 6:14 |
| The Breastplate of Righteousness | D. Moore, M. A. | Ephesians 6:14 |
| The Breastplate of Righteousness' | Alexander Maclaren | Ephesians 6:14 |
| The Christian Standing Upon the Watch | W. Gurnall, M. A. | Ephesians 6:14 |
| The Christian's Breastplate | A. C. Price, B. A. | Ephesians 6:14 |
| The Christian's Breastplate | Bishop Horne. | Ephesians 6:14 |
| The Christian's Girdle | Bishop Horne. | Ephesians 6:14 |
| The Duty of Christian Soldiers | W. Gouge. | Ephesians 6:14 |
| The Girdle | J. Burns, D. D. | Ephesians 6:14 |
| The Girdle of Truth | William Gouge. | Ephesians 6:14 |
| The Girdle of Truth | D. Moore, M. A. | Ephesians 6:14 |
| The Girdle of Truth | J. Vaughan, M. A. | Ephesians 6:14 |
| The Girdle of Truth' | Alexander Maclaren | Ephesians 6:14 |
| The Divine Panoply in its Separate Parts | T. Croskery | Ephesians 6:14-17 |
| A Soldier's Shoes | Alexander Maclaren | Ephesians 6:15 |
| Christian Promptitude | J. Eadie, D. D. | Ephesians 6:15 |
| Feet Shod |   | Ephesians 6:15 |
| Heavenly Shoes | C. H. Spurgeon. | Ephesians 6:15 |
| Paul's Shoeing | Paul Bayne. | Ephesians 6:15 |
| Preparedness | W. Gurnall, M. A. | Ephesians 6:15 |
| Ready, Aye Ready | A. Maclaren, D. D. | Ephesians 6:15 |
| Shoes of the Preparation of the Gospel of Peace | William Gouge. | Ephesians 6:15 |
| The Gospel Shoe | William Gurnall. | Ephesians 6:15 |
| The Sandals of the Christian Soldier | D. Moore, M. A. | Ephesians 6:15 |
| The Shoes of Peace | J. Vaughan, M. A. | Ephesians 6:15 |
| Faith, the Parent Grace | S. Walker, M. A. | Ephesians 6:16 |
| Protection Against the Devil's Darts | H. J. Foster. | Ephesians 6:16 |
| The Christian Shield | H. M. Villiers, M. A. | Ephesians 6:16 |
| The Devil's Darts | J. Eadie, D. D. | Ephesians 6:16 |
| The Preeminence of Faith | J. Leyburn, D. D. | Ephesians 6:16 |
| The Shield | J. Burns, D. D. | Ephesians 6:16 |
| The Shield of Faith |   | Ephesians 6:16 |
| The Shield of Faith | C. H. Spurgeon. | Ephesians 6:16 |
| The Shield of Faith | William Gouge. | Ephesians 6:16 |
| The Shield of Faith | D. Moore, M. A. | Ephesians 6:16 |
| The Shield of Faith | Alexander Maclaren | Ephesians 6:16 |
| God's Word a Sword | Paxton Hood. | Ephesians 6:17 |
| Power of God's Word |   | Ephesians 6:17 |
| The Arm that Wields the Sword | Spencer. | Ephesians 6:17 |
| The Bible a Sword | W. Harris. | Ephesians 6:17 |
| The Bible the Sword of the Spirit |   | Ephesians 6:17 |
| The Christian Warrior's Sword | J. Leyburn, D. D. | Ephesians 6:17 |
| The Christian's Weapon of Offence | H. Melvill, B. D. | Ephesians 6:17 |
| The Helmet | J. Burns, D. D. | Ephesians 6:17 |
| The Helmet of Hope | J. Leyburn, D. D. | Ephesians 6:17 |
| The Helmet of Salvation | D. Moore, M. A. | Ephesians 6:17 |
| The Helmet of Salvation' | Alexander Maclaren | Ephesians 6:17 |
| The Hope of Salvation | T. Carlyle. | Ephesians 6:17 |
| The Power of the Bible | W. Graham, D. D. | Ephesians 6:17 |
| The Sword | J. Burns, D. D. | Ephesians 6:17 |
| The Sword a Chief Weapon | W. Gurnall, M. A. | Ephesians 6:17 |
| The Sword of the Spirit | W. R. Taylor, M. A. | Ephesians 6:17 |
| The Sword of the Spirit | D. Rees. | Ephesians 6:17 |
| The Sword of the Spirit | C. S. Robinson, D. D. | Ephesians 6:17 |
| The Sword of the Spirit | T. Mortimer, B. D. | Ephesians 6:17 |
| The Sword of the Spirit | D. Moore, M. A. | Ephesians 6:17 |
| The Sword of the Spirit | Charles Haddon Spurgeon | Ephesians 6:17 |
| The Sword of the Spirit' | Alexander Maclaren | Ephesians 6:17 |
| The Sword Unsheathed by the Spirit | T. Chalmers, D. D. | Ephesians 6:17 |
| The Word of God | H. J. Foster. | Ephesians 6:17 |
| The Word of God Likened to a Sword | A. W. McClure. | Ephesians 6:17 |
| The Duty of Prayer | T. Croskery | Ephesians 6:18 |
| A Share in Others' Moral Victories Through Prayer | R. W. Dale, LL. D. | Ephesians 6:18-20 |
| Christian Watchfulness | Bishop Ryle. | Ephesians 6:18-20 |
| Intercession | J. H. Newman, D. D. | Ephesians 6:18-20 |
| Pastor and People | W. S. Palmer. | Ephesians 6:18-20 |
| Prayer | J. Lathrop, D. D. | Ephesians 6:18-20 |
| Prayer Acts Upon God | R. W. Dale, LL. D. | Ephesians 6:18-20 |
| Prayer and Panoply | Marvin R. Vincent, D. D. | Ephesians 6:18-20 |
| Prayer for Others | R. W. Dale, LL. D. | Ephesians 6:18-20 |
| Praying Always | H. Melvill, B. D. | Ephesians 6:18-20 |
| Praying Always | D. Moore, M. A. | Ephesians 6:18-20 |
| Subjects of Intercession | Family Churchman | Ephesians 6:18-20 |
| The Necessity of Prayer | J. Leyburn, D. D. | Ephesians 6:18-20 |
| The Power of Prayer | R. W. Dale, LL. D. | Ephesians 6:18-20 |
| The Triumphs of the Praying Life | H. J. Wilmot-Buxton, M. A. | Ephesians 6:18-20 |
| True Prayer | W.F. Adeney | Ephesians 6:18-20 |
| Watching unto Prayer | John Bate. | Ephesians 6:18-20 |
| Ministers Dependent on the People's Prayers | R. W. Dale, LL. D. | Ephesians 6:19 |
| Prayer for an Ambassador in Bonds | T. Croskery | Ephesians 6:19, 20 |
| A Courageous Missionary | Baxendale's Anecdotes | Ephesians 6:20 |
| Ambassador | G. Ramsay. | Ephesians 6:20 |
| Bold Preaching | J. B. Forrest. | Ephesians 6:20 |
| Bold Preaching |   | Ephesians 6:20 |
| Boldness of Faithful Preachers | N. Emmons, D. D. | Ephesians 6:20 |
| Ministerial Boldness | W. Gurnall, M. A. | Ephesians 6:20 |
| Zeal in Preaching Christ |   | Ephesians 6:20 |
| Zeal in Rebuke | Milner. | Ephesians 6:20 |
| The Errand of Tychicus to Ephesus | T. Croskery | Ephesians 6:21, 22 |
| Affairs of the Apostle | R. Finlayson | Ephesians 6:21-24 |
| Types of Transcendent Virtues | D. Thomas | Ephesians 6:21-24 |
| Christian Peace |   | Ephesians 6:23 |
| Love and Faith |   | Ephesians 6:23 |
| Peace, Love, and Faith | A. Maclaren, D. D. | Ephesians 6:23 |
| Double Apostolic Blessing | T. Croskery | Ephesians 6:23, 24 |
| A Service of Love | St. Louis Christian Advocate. | Ephesians 6:24 |
| An Apostolic Conclusion | Passavant. | Ephesians 6:24 |
| Benediction to Those Who Love Jesus | J. Lathrop, D. D. | Ephesians 6:24 |
| Christian Catholicity | J. Burns, D. D. | Ephesians 6:24 |
| Devotion with Selfishness | W. Gurnall, M. A. | Ephesians 6:24 |
| Grace and Love | J. Pulsford. | Ephesians 6:24 |
| Love for Christ | R. W. Dale, LL. D. | Ephesians 6:24 |
| Love to Christ | J. H. Evans, M. A. | Ephesians 6:24 |
| Sincerity Defined | J. Tesseyman. | Ephesians 6:24 |
| The Notes of a True Christian | W.F. Adeney | Ephesians 6:24 |
| The Power of Love | H. W. Beecher. | Ephesians 6:24 |
| The Wide Range of God's Grace | Alexander Maclaren | Ephesians 6:24 |
Book