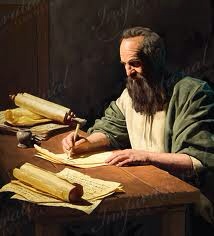 EPHESIANS - CHRIST AND THE CHURCH
Click chart to enlarge
Charts from Jensen's Survey of the NT - used by permission
HENRY ALFORD
BRIAN BELL
CHRIS BENFIELD - Sermon
JOHANN BENGEL
JOSEPH BENSON
JIM BOMKAMP - Calvary Chapel
WILLIAM BURKITT
CAMBRIDGE BIBLE FOR SCHOOLS AND COLLEGES - H C G Moule
CAMBRIDGE GREEK TESTAMENT - J O F Murray
RICH CATHERS
LEWIS SPERRY CHAFER
VINCENT CHEUNG
W A CRISWELL - classic Southern Baptist
R W DALE
RON DANIEL
J N DARBY
DEFENDER'S STUDY BIBLE
WARREN DOUD- most comments are followed by topical studies
J LIGON DUNCAN
JONATHAN EDWARDS
EASY ENGLISH
CHARLES ELLICOTT - editor, Alfred Barry author
EXPLORE THE BIBLE
EXPOSITOR'S BIBLE - G G Findlay
DON FORTNER Sermons 
A C GAEBELEIN
JAMES HASTINGS - Great Text of the Bible - in depth
CHARLES HODGE - #4 rated commentary on Ephesians
Ligonier.org - Charles Hodge was not only one of the Reformed church's greatest theologians, he was also an outstanding exegete. His classic commentary on Ephesians is still worth reading today.
HOLMAN CHRISTIAN STUDY BIBLE
HOMILETICS - from Pulpit Commentary
INTERNATIONAL CRITICAL NEW TESTAMENT COMMENTARY - T K Abbott, 1909
JAMIESON, FAUSSET & BROWN
S LEWIS JOHNSON (biographical sketch)
PAUL KRETZMANN
LANGE'S COMMENTARY
HENRY LAW
DAVID LEGGE
ALEXANDER MACLAREN
BRYN MACPHAIL
P G MATTHEW
J VERNON MCGEE - Thru the Bible Mp3's
F B MEYER
MONERGISM - Mp3's with number of sermons in parenthesis
H C G MOULE - Expository Readings - click "Front Cover" to go to nearest page denoted below
JAMES NISBET - Church Pulpit Commentary
OUR DAILY BREAD - devotional illustrations
JOHN OWEN
JOSEPH PARKER - People's Bible Commentary
MATTHEW POOLE
REFORMATION STUDY BIBLE - notes
WILLIAM B RILEY(1919)
ROB SALVATO - Calvary Chapel
RAYMOND SAXE - short sermon notes
SERMON BIBLE COMMENTARY
SERMONS BY VERSE - older sermons but still excellent
CHUCK SMITH
JOHN STEVENSON
SAM STORMS
DAVID STRAIN - First Presbyterian, Jacksonsville, Miss
DAVID THOMPSON - SERMONS
TODAY IN THE WORD - Moody Bible
W LEON TUCKER - "WITH HIM" (1917) - very interesting resource!
CHRIS VOGEL
B F WESTCOTT - 1906, helps to know Greek
DANIEL WHEDON
WALTER WILSON
SERMONS BY VERSE - Older expositions
Benefit of Trial
W. M. Taylor, D. D.
Ephesians 3:1
Christ's Prisoners
 
Ephesians 3:1
Persecution for the Gospel
Paul Bayne.
Ephesians 3:1
Sixteenth Sunday After Trinity Paul's Care and Prayer for the Church
Martin Luther
Ephesians 3:1
St
A. F. Muir, M. A.
Ephesians 3:1
St. Paul a Sufferer for the Gentiles
J. Pulsford.
Ephesians 3:1
Suffering a Stimulus
Dr. Talmage.
Ephesians 3:1
Suffering in God's Cause
J. Fergusson.
Ephesians 3:1
The Prisoner of Christ Jesus
W.F. Adeny
Ephesians 3:1
The Prisoner of Jesus Christ
T. Croskery
Ephesians 3:1
Aspects of the True Gospel Ministry
D. Thomas
Ephesians 3:1-13
Paul's Apostleship to the Gentiles: Introduction
R. Finlayson
Ephesians 3:1-13
The Death of the Tribal Spirit
R.M. Edgar
Ephesians 3:1-13
God's Dispensation of Grace
Paul Bayne.
Ephesians 3:2
The Dispensation of Grace
W. Graham, D. D.
Ephesians 3:2
Dispensational Privileges of the Gentiles
T. Croskery
Ephesians 3:2-5
Accepting the Mysteries of God
G. Swinnock.
Ephesians 3:3
Few Words
C. H. Spurgeon.
Ephesians 3:3
Revelation
F. W. Robertson, M. A.
Ephesians 3:3
Revelation of God's Mystery
Paul Bayne.
Ephesians 3:3
The Gospel a Revelation
J. B. Walker.
Ephesians 3:3
Christ Partially Revealed to the Prophets
Pasteur Hirsch.
Ephesians 3:4-6
Deep Spiritual Knowledge is Conditional
C. H. Spurgeon.
Ephesians 3:4-6
Need of Divine Revelation
Biblical Treasury
Ephesians 3:4-6
Progressive Revelation
Paul Bayne.
Ephesians 3:4-6
Scripture Reading
Paul Bayne.
Ephesians 3:4-6
Sharing the Privileges
C. H. Spurgeon.
Ephesians 3:4-6
Spiritual Insight
Horace Bushnell, D. D.
Ephesians 3:4-6
The Gospel Inheritance
Paul Bayne.
Ephesians 3:4-6
The Holy Spirit and Preaching
T. L. Cuyler, D. D.
Ephesians 3:4-6
The Reserve of God
J. Pulsford.
Ephesians 3:4-6
The Reserve of God in Relation to His Grace
A. F. Muir, M. A.
Ephesians 3:4-6
The Union of Jews and Believing Gentiles in Christ
E. White.
Ephesians 3:4-6
A True Minister
W. Baxendale.
Ephesians 3:7
All Gifts Come from God
Frederick Crowest.
Ephesians 3:7
Gifts Differ
W. Baxendale.
Ephesians 3:7
The Christian's Personal Duty Towards the Gospel
Bishop Reynolds.
Ephesians 3:7
The Ministerial Gift
Paul Bayne.

Ephesians 3:7

 

Christ Above All Praise
Foster's Cyclopaedia
Ephesians 3:8
Christ's Riches
W. Graham, D. D.
Ephesians 3:8
Christ's Unsearchable Riches
A. F. Mitchell, D. D.
Ephesians 3:8
Christ's Unsearchable Riches
R. J. McGhee, M. A.
Ephesians 3:8
Further Riches in Christ
 
Ephesians 3:8
Great Saints are Lowly
C. H. Spurgeon.
Ephesians 3:8
Humility of a Minister
 
Ephesians 3:8
Humility of Greatness
 
Ephesians 3:8
Less than the Least of All Saints
W.F. Adeny
Ephesians 3:8
Ministerial Humility and Zeal
Paul Bayne.
Ephesians 3:8
Our Spiritual Treasury
J. Eadie, D. D.
Ephesians 3:8
Paul's Humility and Zeal a Pattern for Christians
W. Jay.
Ephesians 3:8
Preaching the Unsearchable Riches of Christ
J. Burns, D. D.
Ephesians 3:8
Self-Knowledge Humiliates
C. H. Spurgeon.
Ephesians 3:8
St. Paul's Lowly Estimate of Himself
C. H. Spurgeon.
Ephesians 3:8
The Apostle and His Ministry
J. Lathrop, D. D.
Ephesians 3:8
The Gospel Message
J. Stratten.
Ephesians 3:8
The Grace Given to Paul
R. W. Dale, LL. D.
Ephesians 3:8
The Humility of St. Paul
C. Bradley, M. A.
Ephesians 3:8
The Ministry and Message of St. Paul
F. Dobbin, M. A.
Ephesians 3:8
The Ministry of the Apostle Paul
A. S. Patterson.
Ephesians 3:8
The Missionary Calling
Bishop E. Steere.
Ephesians 3:8
The Riches Implied in the Methods by Which Christ Brings Us to Enjoy Salvation
J. Benson.
Ephesians 3:8
The Riches of Christ
W. Ormiston, D. D.
Ephesians 3:8
The Riches of Christ's Redeeming Acts
J. Benson.
Ephesians 3:8
The Riches of Christ's Saving Benefits
J. Benson.
Ephesians 3:8
The Riches of the Gospel of Christ
R. J. McGhee, M. A.
Ephesians 3:8
The Subject and Spirit of the Christian Ministry
W. Ormiston, D. D.
Ephesians 3:8
The True Riches
E. Blencowe, M. A.
Ephesians 3:8
The Unsearchable Riches of Christ
C. H. Spurgeon.
Ephesians 3:8
The Unsearchable Riches of Christ
S. Martin, D. D.
Ephesians 3:8
The Unsearchable Riches of Christ
J. Slade, M. A.
Ephesians 3:8
The Unsearchable Riches of Christ
T. Raffles, D. D.
Ephesians 3:8
The Unsearchable Riches of Christ
F. Tucker, B. A.
Ephesians 3:8
The Unsearchable Riches of Christ
A. Barry, D. D.
Ephesians 3:8
The Unsearchable Riches of Christ
W.F. Adeny
Ephesians 3:8
Unsearchable Riches
Bishop Ryle.
Ephesians 3:8
Unsearchable Riches
John Trapp.
Ephesians 3:8
Unsearchable Riches for Men of All Nations
J. Pulsford.
Ephesians 3:8
Unsearchable Riches Offered to the Gentiles
J. Mackay, B. D.
Ephesians 3:8
Variety of Riches
J. Pulsford.
Ephesians 3:8
Wealth in Christ
E. Aston.
Ephesians 3:8
Creation not Hitherto Complete
J. Pulsford.
Ephesians 3:9
God the Creator
 
Ephesians 3:9
Teaching is the Church's Duty
W. Graham, D. D.
Ephesians 3:9
We Must Make Known the Gospel
C. H. Spurgeon.
Ephesians 3:9
The Manifold Wisdom of God
W.F. Adeny
Ephesians 3:10
Angelic Studies
C. H. Spurgeon.
Ephesians 3:10-11
Angels -- Scholars of the Kingdom of Christ
J. Pulsford.
Ephesians 3:10-11
Example of God's Manifold Wisdom and Power
Clarke.
Ephesians 3:10-11
God Manifests Himself
Dr. Talmage.
Ephesians 3:10-11
God's Purpose in the Ultimate Revelation of His Grace
A. F. Muir, M. A.
Ephesians 3:10-11
Manifold Wisdom
J. Gilmour, M. A.
Ephesians 3:10-11
The Church the Means of Angelic Enlightenment
T. Croskery
Ephesians 3:10, 11
The Noblest Exhibition
C. H. Spurgeon.
Ephesians 3:10-11
The Purpose of Redemption
N. Emmons, D. D.
Ephesians 3:10-11
The Pursuit of Wisdom
H. R. Haweis, M. A.
Ephesians 3:10-11
The Reciprocal Duties of Church Members
J. Burnet.
Ephesians 3:10-11
The Teaching of Angels by the Church
H. Melvill, B. D.
Ephesians 3:10-11
Twilight Ages Changed to Sunlight
E. Bersier, D. D.
Ephesians 3:10-11
Christian Boldness
W.F. Adeny
Ephesians 3:12
The New Spirit of a Approach to God
T. Croskery
Ephesians 3:12
Access by Christ
Paul Bayne.
Ephesians 3:12-13
Access to God Through Christ
J. Lathrop, D. D.
Ephesians 3:12-13
Access with Confidence
C. H. Spurgeon.
Ephesians 3:12-13
Boldness of Access
Ralph Erskine.
Ephesians 3:12-13
Confidence Towards God Realized in Christ
A. F. Muir, M. A.
Ephesians 3:12-13
Filial Boldness, Through Christ, in Approaching the Father
W. Jay.
Ephesians 3:12-13
Freedom of Access to God
The Pulpit
Ephesians 3:12-13
The Christian Longs for Fellowship with God
J. Munro.
Ephesians 3:12-13
The Mediation of Christ a Motive to Confidence in Prayer
R. South, D. D.
Ephesians 3:12-13
Exhortation to Steadfastness
Paul Bayne.
Ephesians 3:13
Joy Through Tribulation
Biblical Treasury
Ephesians 3:13
Tribulation, the Church's Glory
J. H. M. D'Aubigne, D. D.
Ephesians 3:13
Tribulations of the Believer
J. G. Pilkington.
Ephesians 3:13
Strength and Indwelling
W. H. Griffith Thomas
Ephesians 3:14
The Universal Fatherhood of God
W.F. Adeny
Ephesians 3:14
A Prayer on Behalf of the Ephesian Christians
R. Finlayson
Ephesians 3:14-19
Intercessory Prayer
D. Thomas
Ephesians 3:14-19
The Great Mystery of the Love of Christ
W.F. Adeny
Ephesians 3:14-19
A Pattern of Prayer
Canon Vernon Hutton.
Ephesians 3:14-21
An Ascending Prayer
A. G. Brown.
Ephesians 3:14-21
Christian Prayer
G. Brooks.
Ephesians 3:14-21
Kneeling
 
Ephesians 3:14-21
Kneeling in Prayer
 
Ephesians 3:14-21
Paul's Prayer for the Ephesian Christians
J. C. Brown, LL. D.
Ephesians 3:14-21
Prayer a Self-Revelation
A. G. Brown.
Ephesians 3:14-21
St. Paul's Example as to Prayer
Paul Bayne.
Ephesians 3:14-21
St. Paul's Prayer for Gentile Christians
A. F. Muir, M. A.
Ephesians 3:14-21
The Christian Brotherhood - Paul's Second Prayer
R.M. Edgar
Ephesians 3:14-21
The Christian Temple: its Material and Magnitude
A. J. Parry.
Ephesians 3:14-21
The Ladder of Prayer
C. H. Spurgeon.
Ephesians 3:14-21
The Top of the Ladder
C. H. Spurgeon.
Ephesians 3:14-21
Family Relationship
J. Pulsford.
Ephesians 3:15
Glorification
Dr. Jarbo.
Ephesians 3:15
Home Relations -- What is Home
Dean Vaughan.
Ephesians 3:15
No Part in the Family
C. H. Spurgeon.
Ephesians 3:15
One Family in Heaven and Earth
A. Raleigh, D. D.
Ephesians 3:15
Paternal Government
J. Pulsford.
Ephesians 3:15
Saints in Heaven and Earth One Family
C. H. Spurgeon.
Ephesians 3:15
The Christian Brotherhood of Man
E. L. Hull, B. A.
Ephesians 3:15
The Christian Church a Family
F. W. Robertson, M. A.
Ephesians 3:15
The Christian Family
E. Henderson.
Ephesians 3:15
The Christian Family
Dr. Thomas.
Ephesians 3:15
The Christian Family
W. Graham, D. D.
Ephesians 3:15
The Communion of Saints
H. J. Wilmot-Buxton, M. A.
Ephesians 3:15
The Divine Family
J. Burns, D. D.
Ephesians 3:15
The Divine Family
W. Anderson, LL. D.
Ephesians 3:15
The Family Bond
Gibbon.
Ephesians 3:15
The Family in Heaven and Earth
J. Lathrop, D. D.
Ephesians 3:15
The Family in Heaven and Earth
A. K. H. Boyd, D. D.
Ephesians 3:15
The Family in Heaven and in Earth
T. Croskery
Ephesians 3:15
The Father and the Family
B. H. McKim, D. D.
Ephesians 3:15
The Royal Family
C. H. Spurgeon.
Ephesians 3:15
The Source of Fatherhood
J. Pulsford.
Ephesians 3:15
The Unity of Heaven and Earth in God
R. W. Dale, LL. D.
Ephesians 3:15
The Unity of the Family of God
Hugh Stowell, M. A.
Ephesians 3:15
the Whole Family'
Alexander Maclaren
Ephesians 3:15
The Whole Family in Heaven
J. C. Innes, Ph. D.
Ephesians 3:15
The Whole Family in Heaven
 
Ephesians 3:15
The Whole Family in Heaven and Earth
J. Parsons.
Ephesians 3:15
The Whole Family on Earth
G. Brooks.
Ephesians 3:15
A Prayer for Spiritual Strength
T. Croskery
Ephesians 3:16
Christian Strength
G. Brooks.
Ephesians 3:16
Spiritual Strength
R. S. Candlish, D. D.
Ephesians 3:16
Spiritual Weakness Prejudicial
American.
Ephesians 3:16
Strength by Feeding Upon Christ
C. H. Spurgeon.
Ephesians 3:16
Strength of Character
J. Vaughan, M. A.
Ephesians 3:16
Strength Through the Spirit
T. L. Cuyler, D. D.
Ephesians 3:16
Strengthened with Might
A. Maclaren, D. D.
Ephesians 3:16
The Inner Man
A. Raleigh, D. D.
Ephesians 3:16
The Measure of God's Power
J. H. Rogers, M. A.
Ephesians 3:16
The Spirit's Gift of Strength
A. F. Muir, M. A.
Ephesians 3:16
The Strengthening of the Inner Man
J. E. Gibbert.
Ephesians 3:16
The Wealth of God -- Rich in Glory
F. Ferguson, D. D.
Ephesians 3:16
Vigorous Spiritual Life
R. W. Dale, LL. D.
Ephesians 3:16
Christ Dwelling in the Heart
James Culross, D. D.
Ephesians 3:17
Christ Dwelling in the Heart
H. Foster, M. A.
Ephesians 3:17
Christ Dwelling in the Heart
 
Ephesians 3:17
Christ in the Heart
James Culross, D. D.
Ephesians 3:17
Christ in the Heart
 
Ephesians 3:17
Christ Inhabiting the Moral Nature of Man
J. A. Fullerton.
Ephesians 3:17
Inward Religion
New Handbook of Illustration
Ephesians 3:17
Love to Christ
R. Wardlaw, D. D.
Ephesians 3:17
Love, the Result of Christ's Indwelling
A. Maclaren, D. D.
Ephesians 3:17
Root Religion
J. Stoughton.
Ephesians 3:17
Rooted and Grounded
C. Girdlestone, M. A.
Ephesians 3:17
Rooted and Grounded in Love
J. Vaughan, M. A.
Ephesians 3:17
Rooted and Grounded in Love
G. Brooks.
Ephesians 3:17
Rooted and Grounded in Love
Capel Molyneux, B. A.
Ephesians 3:17
Rooted in Christ
C. H. Spurgeon.
Ephesians 3:17
Rooted in Love
Newman Hall, LL. B.
Ephesians 3:17
Rooted in Love
W. Arnot, D. D.
Ephesians 3:17
The Heart a Temple
Chas. S. Robinson, D. D.
Ephesians 3:17
The Indwelling Christ
A. Maclaren, D. D.
Ephesians 3:17
The Indwelling of Christ in Believers
T. Croskery
Ephesians 3:17
The Indwelling of Christ in His People
G. Brooks.
Ephesians 3:17
The Real Presence
W.F. Adeny
Ephesians 3:17
The Relation of Love to Knowledge
C. Girdlestone, M. A.
Ephesians 3:17
The Substance of Christianity
H. W. Beecher.
Ephesians 3:17
The Three Advents
E. H. Chapin, D. D.
Ephesians 3:17
True Knowledge of God
H. W. Beecher.
Ephesians 3:17
Among the Heights of Divine Love
C. H. Spurgeon.
Ephesians 3:18
Comprehending Christ's Love
T. B. Baker.
Ephesians 3:18
Comprehension of God's Immeasurable Love
E. White.
Ephesians 3:18
Heavenly Geometry
C. H. Spurgeon.
Ephesians 3:18
Love Unknowable and Known
Alexander Maclaren
Ephesians 3:18
Love, the Root and Foundation of Spiritual Knowledge
T. Croskery
Ephesians 3:18
Measuring the Immeasurable
C. H. Spurgeon.
Ephesians 3:18
Spiritual Perception
J. Pulsford.
Ephesians 3:18
The Knowledge of Our Ignorance
C. H. Spurgeon.
Ephesians 3:18
The Measure of the Cross
Charles Kingsley
Ephesians 3:18
The Paradox of Love's Measure
A. Maclaren, D. D.
Ephesians 3:18
The Vastness of the Divine Love
Newman Halt, LL. B.
Ephesians 3:18
The Comprehension of the Love of Christ
T. Croskery
Ephesians 3:18, 19
A Paradox
P. F. J. Pearce.
Ephesians 3:19
All Shall be Filled
Cawdray.
Ephesians 3:19
Christ's Love
H. Macmillan, D. D.
Ephesians 3:19
Christ's Love, Known and Unknown
G. Brooks.
Ephesians 3:19
Christ's Transcendent Love
E. Johnson, M. A.
Ephesians 3:19
Different Capacities
Bowden.
Ephesians 3:19
Filled with All the Fulness of God
J. Fergusson.
Ephesians 3:19
Filled with God's Fulness
G. Brooks.
Ephesians 3:19
Knowing the Love of Christ
T. Dale, M. A.
Ephesians 3:19
Past Knowledge
H. J. Wilmot-Buxton, M. A.
Ephesians 3:19
St. Paul's Wonderful Prayer
M. Simpson, D. D.
Ephesians 3:19
The Climax of All Prayer
Alexander Maclaren
Ephesians 3:19
The Fulness of God
S. Martin, D. D.
Ephesians 3:19
The Fulness of God
R. W. Dale, LL. D.
Ephesians 3:19
The Fulness of God
T. Guthrie, D. D.
Ephesians 3:19
The Knowledge of Christ's Love
C. H. Spurgeon.
Ephesians 3:19
The Knowledge of the Love of Christ Accessible to All
R. W. Dale, LL. D.
Ephesians 3:19
The Love of Christ
R. W. Hamilton.
Ephesians 3:19
The Love of Christ
John Trapp.
Ephesians 3:19
The Love of Christ
C. H. Spurgeon.
Ephesians 3:19
The Love of Christ
W. Jay.
Ephesians 3:19
The Love of Christ Known and Beyond Knowledge
D. Curry, D. D.
Ephesians 3:19
The Love of Christ, How Known by Christians
R. Hall, M. A.
Ephesians 3:19
The Love of God
McLaurin.
Ephesians 3:19
The Paradox of Christ's Love
A. F. Muir, M. A.
Ephesians 3:19
The Surpassing Love of Christ
J. Flavel.
Ephesians 3:19
The Unfathomable Love of Christ
D. V. Phillips.
Ephesians 3:19
The Unsearchable Study
T. J. Judkin, M. A.
Ephesians 3:19
Varied Happiness in Heaven
H. G. Salter.
Ephesians 3:19
What is that Fulness of God Every True Christian Ought to Pray and Strive to be Filled With
V. Alsop, M. A.
Ephesians 3:19
A Great Doxology
T. Croskery
Ephesians 3:20, 21
Abundance
T. Guthrie, D. D.
Ephesians 3:20-21
Abundant Answer to Prayer
 
Ephesians 3:20-21
An Omnipotent Helper
W. Lamson, D. D.
Ephesians 3:20-21
Christ More than Satisfies
C. H. Spurgeon.
Ephesians 3:20-21
Distrusting God's Sufficiency
H. W. Beecher.
Ephesians 3:20-21
Divine Ability for Human Necessity
J. J. Wray.
Ephesians 3:20-21
Doxology
R. Finlayson
Ephesians 3:20, 21
Exultant Praise
D. Thomas
Ephesians 3:20, 21
God's Ability
J. Parker, D. D.
Ephesians 3:20-21
God's Grace Inexhaustible
J. Caird, D. D.
Ephesians 3:20-21
Grace Abounding
H. W. Beecher.
Ephesians 3:20-21
Latent Power
T. Guthrie, D. D.
Ephesians 3:20-21
Measureless Power and Endless Glory
A. Maclaren, D. D.
Ephesians 3:20-21
Men Do not Avail Themselves of the Riches of God's Grace
H. W. Beecher.
Ephesians 3:20-21
Never be Afraid of Expecting a Great Thing from God
P. B. Power, M. A.
Ephesians 3:20-21
The Inworking Power
J. J. Wray.
Ephesians 3:20-21
The Work of the Spirit
Bishop Samuel Wilberforce.
Ephesians 3:20-21
Unknown Riches of Grace
T. Guthrie, D. D.
Ephesians 3:20-21
Unmeasured Bounty
 
Ephesians 3:20-21
Glory is God's Alone
Archbishop Seeker.
Ephesians 3:21
Glory to God Though Jesus Christ
H. J. Hastings, M. A.
Ephesians 3:21
God Glorified in Christ
W. Baxendale.
Ephesians 3:21
God's All-Sufficiency and Glory
J. Lathrop, D. D.
Ephesians 3:21
God's Glory Eternal
Plutarch.
Ephesians 3:21
How God is Glorified
Arminius.
Ephesians 3:21
The Glory of God
T. Adams, D. D.
Ephesians 3:21
Book