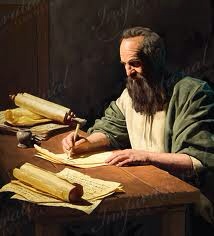 EPHESIANS - CHRIST AND THE CHURCH
Click chart to enlarge
Charts from Jensen's Survey of the NT - used by permission
HENRY ALFORD
BRIAN BELL
CHRIS BENFIELD Sermon 
JOHANN BENGEL
JOSEPH BENSON
BIBLE GATEWAY DEVOTIONALS
JIM BOMKAMP - Calvary Chapel
WILLIAM BURKITT
CAMBRIDGE BIBLE FOR SCHOOLS AND COLLEGES - H C G Moule
CAMBRIDGE GREEK TESTAMENT - J O F Murray
RICH CATHERS - frequent illustations
LEWIS SPERRY CHAFER
VINCENT CHEUNG
W A CRISWELL - classic Southern Baptist
R W DALE
RON DANIEL
J N DARBY
DEFENDER'S STUDY BIBLE
WARREN DOUD- most comments are followed by topical studies
J LIGON DUNCAN
CHARLES ELLICOTT - editor, Alfred Barry author
Ephesians 4:1,2 Whose Prisoner Are You?
Ephesians 4: 3-7 Spiritual Unity Is Not Automatic
Ephesians 4:17-27 What to Do With Anger
Ephesians 4:28-32 Don't Rob Yourself!
EXPLORE THE BIBLE
EXPOSITOR'S BIBLE - G G Findlay
DON FORTNER Sermons 
A C GAEBELEIN
DAVID GORDON
GOSPEL COALITION - well known modern expositors
GENE GETZ - Short videos with principles
GOTQUESTIONS
JAMES HASTINGS - Great Texts of the Bible - very in depth
CHARLES HODGE
HOLMAN CHRISTIAN STUDY BIBLE
HOMILETICS - from Pulpit Commentary
INTERNATIONAL CRITICAL NEW TESTAMENT COMMENTARY - T K Abbott, 1909
JAMIESON, FAUSSET & BROWN
S LEWIS JOHNSON 
PAUL KRETZMANN
LANGE'S COMMENTARY
DAVID LEGGE
LIFEWAY SERMONS
BRYN MACPHAIL
P G MATTHEW
J VERNON MCGEE - Thru the Bible Mp3's
BRYN MACPHAIL Sermons 
F B MEYER
MONERGISM - Mp3's with number of sermons in parenthesis
ROBERT MORGAN - frequent illustrations
H C G MOULE - Expository Readings - click "Front Cover" to go to nearest page denoted below
ROBERT NEIGHBOUR
JAMES NISBET - Church Pulpit Commentary
OUR DAILY BREAD
JOSEPH PARKER - People's Bible Commentary
REFORMATION STUDY BIBLE
WILLIAM B RILEY(1919)
RAYMOND SAXE - short sermon notes
SERMON BIBLE COMMENTARY
SERMON ILLUSTRATIONS - most from Our Daily Bread
SERMON ILLUSTRATIONS - most from Today in the Word
SERMONS BY VERSE 
CHUCK SMITH
JOHN STEVENSON
SAM STORMS
DAVID STRAIN - First Presbyterian, Jacksonsville, Miss
W LEON TUCKER - "WITH HIM" (1917) - very interesting resource!
CHRIS VOGEL
B F WESTCOTT - 1906, helps to know Greek
WALTER WRIGHT
| | | |
| --- | --- | --- |
| Apostolic Exhortation | R. Winterbotham, M. A. | Ephesians 4:1 |
| Calling and Conduct | A. F. Muir, M. A. | Ephesians 4:1 |
| Calling and Walk | J. Vaughan, M. A. | Ephesians 4:1 |
| Christian Consistency | From, The Epworth Bells | Ephesians 4:1 |
| Ethics After Theology | T. Croskery | Ephesians 4:1 |
| Freedom in Bonds | J. Pulsford. | Ephesians 4:1 |
| Mission of the Saints | C. H. Spurgeon. | Ephesians 4:1 |
| Nineteenth Sunday After Trinity Duty to New and Old Man | Martin Luther | Ephesians 4:1 |
| Of the Church | John Wesley | Ephesians 4:1 |
| On the Christian's Vocation | J. Archer. | Ephesians 4:1 |
| Our Walk is Watched |   | Ephesians 4:1 |
| Seventeenth Sunday After Trinity the Christian Calling and Unity | Martin Luther | Ephesians 4:1 |
| The Calling and the Kingdom | Alexander Maclaren | Ephesians 4:1 |
| The Christian's Calling | W. Graham, D. D. | Ephesians 4:1 |
| The Life Worthy of the Calling | J. Vaughan, M. A. | Ephesians 4:1 |
| The Nature and Obligation of a Christian's Calling | T. B. Baker | Ephesians 4:1 |
| The Obligations of the Christian Calling | A. F. Muir, M. A. | Ephesians 4:1 |
| The Obligations of the Christian Calling | T. Croskery | Ephesians 4:1 |
| The Prison House | H. J. Wilmot-Buxton, M. A. | Ephesians 4:1 |
| The Prison-House | H. J. Wilmot-Buxton | Ephesians 4:1 |
| The Privilege and Duty of the Christian Calling | H. Parr. | Ephesians 4:1 |
| Walking Worthy of One's Vocation | H. Foster, M. A. | Ephesians 4:1 |
| Walking Worthy of Our Calling | J. H. Evans, M. A. | Ephesians 4:1 |
| What are We Called To | Bishop Beveridge. | Ephesians 4:1 |
| What is it to Walk Worthy of Our Calling | Bishop Beveridge. | Ephesians 4:1 |
| Why Walk Worthy of Our Calling | Bishop Beveridge. | Ephesians 4:1 |
| Worthy Walkin | J. Trapp. | Ephesians 4:1 |
| Walking Worthily | W.F. Adeney | Ephesians 4:1-3 |
| Walking Worthy of Our Vocation | D. Thomas | Ephesians 4:1-3 |
| Exhortation | R. Finlayson | Ephesians 4:1-16 |
| The Unity of the Church | R.M. Edgar | Ephesians 4:1-16 |
| Advantage of Meekness | J. Trapp. | Ephesians 4:2 |
| Exhortation to Lowliness | R. W. Dale, LL. D. | Ephesians 4:2 |
| Graces that Promote the Harmony of the Church | T. Croskery | Ephesians 4:2 |
| Human Forbearance | Archbishop Leighton. | Ephesians 4:2 |
| Long Suffering Improved | W. Jay. | Ephesians 4:2 |
| Lowliness and Meekness Go Together | R. W. Dale, LL. D. | Ephesians 4:2 |
| Lowliness is Christlike | C. Rogers, LL. D. | Ephesians 4:2 |
| Meekness an Element of Long Suffering | R. W. Dale, LL. D. | Ephesians 4:2 |
| Meekness and Forbearance | Clerical Library | Ephesians 4:2 |
| The Meek Deflated |   | Ephesians 4:2 |
| Advantages of Unity | W. Attersol. | Ephesians 4:3 |
| Exhortation to Unity | Anon. | Ephesians 4:3 |
| False Unity | T. Guthrie, D. D. | Ephesians 4:3 |
| How to Get and Maintain Peace | Paul Bayne. | Ephesians 4:3 |
| How Unity is to be Attained | H. G. Salter. | Ephesians 4:3 |
| Love of Christian Unity |   | Ephesians 4:3 |
| Need of Harmony |   | Ephesians 4:3 |
| Need of Unity |   | Ephesians 4:3 |
| Real Unity | F. W. Robertson, M. A. | Ephesians 4:3 |
| Si Collidimur, Frangimur | J. Trapp. | Ephesians 4:3 |
| Spiritual Unity | Hamilton. | Ephesians 4:3 |
| Strength of Union |   | Ephesians 4:3 |
| The Fulness of the Unity | J. Pulsford. | Ephesians 4:3 |
| The Promotion of Unity Among Members of Thy Same Church | C. H. Spurgeon. | Ephesians 4:3 |
| The Unity of the Church | J. H. Evans, M. A. | Ephesians 4:3 |
| The Unity of the Church of Christ | A. Mackennal, D. D. | Ephesians 4:3 |
| The Unity of the Spirit | C. H. Spurgeon. | Ephesians 4:3 |
| The Unity of the Spirit | Paul Bayne. | Ephesians 4:3 |
| The Unity of the Spirit and the Mode of its Keeping | T. Croskery | Ephesians 4:3 |
| The Unity of the Spirit: the Bond of Peace | R. S. Candlish, D. D. | Ephesians 4:3 |
| Unity Aids Work | Dr. Cumming. | Ephesians 4:3 |
| Unity Among Dissimilarities | F. W. Robertson, M. A. | Ephesians 4:3 |
| Unity in the Bond of Peace |   | Ephesians 4:3 |
| Unity is Strength | T. Guthrie, D. D. | Ephesians 4:3 |
| Wherein the Unity of the Church Consists | F. W. Robertson, M. A. | Ephesians 4:3 |
| Christian Work Promotes Unity |   | Ephesians 4:4 |
| Gospel Unities | A. F. Barfield. | Ephesians 4:4 |
| One Body and One Spirit | J. Eadie, D. D. | Ephesians 4:4 |
| Sins Against Unity | Dr. Hedge. | Ephesians 4:4 |
| The Church is not a Material Body | J. Pulsford. | Ephesians 4:4 |
| The Communion of Saints | William Reeve, M. A. | Ephesians 4:4 |
| The Oneness of Christ's Church | J. Eadie, D. D. | Ephesians 4:4 |
| The Seven Unities of Spiritual Life | T. T. Lynch. | Ephesians 4:4 |
| The Unity of the Church | R. W. Dale, LL. D. | Ephesians 4:4 |
| Union is Strength | Bishop Trower. | Ephesians 4:4 |
| The Church of the Future | A. Cookman. | Ephesians 4:5 |
| The Five Points of Universal Charity | J. Leifchild. | Ephesians 4:5 |
| The Lord of the Church | J. Eadie, D. D. | Ephesians 4:5 |
| The Threefold Unity | Alexander Maclaren | Ephesians 4:5 |
| God is Above All |   | Ephesians 4:6 |
| God the Father of All | H. W. Beecher. | Ephesians 4:6 |
| One God and Father | W. Graham, D. D. | Ephesians 4:6 |
| The Fatherhood of God | J. Vaughan, M. A. | Ephesians 4:6 |
| The Universal Fatherhood of Believers | A. F. Muir, M. A. | Ephesians 4:6 |
| Diversity of Gift in Unity of Body | T. Croskery | Ephesians 4:7 |
| Gifts Differ -- be Natural | C. H. Spurgeon. | Ephesians 4:7 |
| Grace Determining Function | A. F. Muir, M. A. | Ephesians 4:7 |
| Measured Grace | W.F. Adeney | Ephesians 4:7 |
| The Gift of Christ | J. Eadie, D. D. | Ephesians 4:7 |
| The Measure of Grace' | Alexander Maclaren | Ephesians 4:7 |
| Use Your Own Gift |   | Ephesians 4:7 |
| Ascension of Christ | Henry Smith. | Ephesians 4:8 |
| Captivity Captured | H. W. Butcher. | Ephesians 4:8 |
| Christ's Ascension | J. Irons. | Ephesians 4:8 |
| Diversity of Gifts | John Trapp. | Ephesians 4:8 |
| Gifts for Men | T. Goodwin. | Ephesians 4:8 |
| Gifts for the Rebellious | T. L. Cuyler, D. D. | Ephesians 4:8 |
| Jesus Gives Mercy | R. Brewin. | Ephesians 4:8 |
| The Ascension of Christ | C. H. Spurgeon. | Ephesians 4:8 |
| The Ascension of Christ | T. Goodwin. | Ephesians 4:8 |
| The Conqueror's Gifts | J. Trapp. | Ephesians 4:8 |
| The Gifts of Christ to His Church | A. C. Hellicar, M. A. | Ephesians 4:8 |
| The Glory of the Ascended Christ | A. E. Muir, M. A. | Ephesians 4:8 |
| The Purpose of Christ's Gifts | Archbishop Benson. | Ephesians 4:8 |
| The Central Sun | Charles Kingsley | Ephesians 4:9 |
| The Source of All the Gifts | T. Croskery | Ephesians 4:8-10 |
| Christ Filling All Things | David Thomas. | Ephesians 4:9-10 |
| Christ Filling All Things | J. Vaughan, M. A. | Ephesians 4:9-10 |
| The Ascension of Christ Above All Heavens | W. Pulsford, D. D. | Ephesians 4:9-10 |
| The Contrasted Humiliation and Exaltation of Christ | R. W. Hamilton, D. D. | Ephesians 4:9-10 |
| The End and Design of Christ's Ascension |   | Ephesians 4:9-10 |
| The Eternal Union in the Person and Work of the Redeemer | Lewis Edwards, D. D. | Ephesians 4:9-10 |
| The Humiliation and Ascension of Christ | R. South, D. D. | Ephesians 4:9-10 |
| The Universal Experience of Christ | W.F. Adeney | Ephesians 4:9, 10 |
| A Good Pastor | C. A. Barrel, D. D. | Ephesians 4:11 |
| Careless Pastors | W. Baxendale. | Ephesians 4:11 |
| Charles Kingsley as a Pastor | Life of Charles Kingsley. | Ephesians 4:11 |
| Ministers in the Church Appointed by Christ | T. Boston, D. D. | Ephesians 4:11 |
| Pastors Needed | C. H. Spurgeon. | Ephesians 4:11 |
| Service the Purpose of the Church | Chas. De Witt Boardman, D. D. | Ephesians 4:11 |
| The Christian Ministry | W. Cunningham, D. D. | Ephesians 4:11 |
| The Divine Choice of Ministers | Bishop Reynolds. | Ephesians 4:11 |
| The Variety of the Gifts | T. Croskery | Ephesians 4:11 |
| No Perfection Without Pains | C. H. Spurgeon. | Ephesians 4:12 |
| The Christian Church the Body of Christ | J. Burns, D. D. | Ephesians 4:12 |
| The Church Christ's Body | H. Foster, M. A. | Ephesians 4:12 |
| The Design of the Ministry | T. Croskery | Ephesians 4:12 |
| The Edifying of Christ's Body | H. Foster, M. A. | Ephesians 4:12 |
| The Perfecting of Believers | J. Pulsford. | Ephesians 4:12 |
| Christ the Model of the Christian Life | H. W. Beecher. | Ephesians 4:13 |
| Christian Perfection a Lengthy Process | H. W. Beecher. | Ephesians 4:13 |
| Christian Perfection is Attainable | J. Finney. | Ephesians 4:13 |
| Development | J. T. Higgins. | Ephesians 4:13 |
| Development of Spiritual Life | G. Brooks. | Ephesians 4:13 |
| Difficulty of Christian Perfection | F. W. Robertson, M. A. | Ephesians 4:13 |
| Fulness of Christ | Bishop Ryle. | Ephesians 4:13 |
| How Perfection is Attained | H. W. Beecher. | Ephesians 4:13 |
| Ministers to Continue Tilt the Church be Perfect | T. Boston, D. D. | Ephesians 4:13 |
| One Faith | Bp. Horns. | Ephesians 4:13 |
| The Characteristic Element of the Christian Life | H. W. Beecher. | Ephesians 4:13 |
| The Church a School for Heaven | Dr. W. R. Williams. | Ephesians 4:13 |
| The Designs of the Christian Ministry | G. Brooks. | Ephesians 4:13 |
| The Goal of Progress | Alexander Maclaren | Ephesians 4:13 |
| The Importance of Preparatory Instruction for the Ministr | W. Roby. | Ephesians 4:13 |
| The Ministry not a Temporary Institution | T. Croskery | Ephesians 4:13 |
| The Model Man | F. H. Marling. | Ephesians 4:13 |
| The Perfect Manhood | H. W. Beecher. | Ephesians 4:13 |
| The Reunion of Christendom | B. Gregory, D. D. | Ephesians 4:13 |
| The Saints' Meeting; Or, Progress to Glory | T. Adams. | Ephesians 4:13 |
| A Young Man's Responsibility | W. J. Woods, B. A. | Ephesians 4:14 |
| Christian Education | H. W. Beecher. | Ephesians 4:14 |
| Doctrinal Preaching | C. H. Spurgeon. | Ephesians 4:14 |
| Growth in Knowledge | H. W. Beecher. | Ephesians 4:14 |
| Shallow Christians | H. W. Beecher. | Ephesians 4:14 |
| The Case of Deceivers and Deceived Considered | D. Waterland, D. D. | Ephesians 4:14 |
| The Mature Christian | J. Lathrop, D. D. | Ephesians 4:14 |
| Warnings Against Instability and Deception | T. Croskery | Ephesians 4:14 |
| Christ the Head of the Church | Essex Congregational Remembrancer | Ephesians 4:15 |
| Gentleness in Reproving |   | Ephesians 4:15 |
| Growing Up into Christ | J. Vaughan, M. A. | Ephesians 4:15 |
| Head and Members | G. S. Bowes. | Ephesians 4:15 |
| Helpfulness of Love | G. Fleet. | Ephesians 4:15 |
| How to Proclaim the Truth | Dr. Morrison. | Ephesians 4:15 |
| Lovingly Real | Archbishop Benson. | Ephesians 4:15 |
| Loyalty to Truth and Love to Men Issuing in Likeness to Christ | J. W. Lance. | Ephesians 4:15 |
| Obeying the Head in All Things | W. W. Champneys, M. A. | Ephesians 4:15 |
| Oneness with Christ | Luther. | Ephesians 4:15 |
| Power of Love in Winning Souls |   | Ephesians 4:15 |
| Speaking the Truth in Love | S. Martin, D. D. | Ephesians 4:15 |
| Speaking the Truth in Love | Christian Age | Ephesians 4:15 |
| The Head and the Body | C. H. Spurgeon. | Ephesians 4:15 |
| The Mission of the Clergy; Or, the Faithful Preacher | W. Fisher, M. A. | Ephesians 4:15 |
| The Work of Christ's Living Body | Bishop Henshaw. | Ephesians 4:15 |
| Truth in Love | A. K. H. Boyd, D. D. | Ephesians 4:15 |
| Truth, in Love | Spencer Pearsall. | Ephesians 4:15 |
| Truthful Dealing | W. R. Smith, M. A. | Ephesians 4:15 |
| The True Method and Conditions of Christian Growth | T. Croskery | Ephesians 4:15, 16 |
| An Honourable Vocation for All | Francis Jacox. | Ephesians 4:16 |
| Christian Work and Christian Life | W. G. Barrett. | Ephesians 4:16 |
| Mutual Dependence | J. H. Evans, M. A. | Ephesians 4:16 |
| The Body of Christ | William P. Breed, D. D. | Ephesians 4:16 |
| The Church Edifying Itself in Love | N. Vincent, M. A. | Ephesians 4:16 |
| The Church is One Body of Different Parts | T. Hughes. | Ephesians 4:16 |
| The Church, Christ's Body, a Growing Body | Dr. Hodge. | Ephesians 4:16 |
| The Growth of the Body | J. Eadie, D. D. | Ephesians 4:16 |
| The Vitality and Development of the Body | J. Eadie, D. D. | Ephesians 4:16 |
| Exhortation to Converts | Paul Bayne. | Ephesians 4:17 |
| Kept from Mental Vanity | Dr. Talmage. | Ephesians 4:17 |
| Vanity Even in Death | Carlyle's, French Revolution. | Ephesians 4:17 |
| Symptoms of Moral Madness | D. Thomas | Ephesians 4:17-19 |
| The Moral Characteristics of Heathenism | T. Croskery | Ephesians 4:17-19 |
| Exhortation Resumed | R. Finlayson | Ephesians 4:17-24 |
| Raw Material for Christian Unity | R.M. Edgar | Ephesians 4:17-32 |
| Christians Must Live Above the World | R. W. Dale, LL. D. | Ephesians 4:18 |
| Different Kinds of Ignorance | T. Adams. | Ephesians 4:18 |
| Guilty Ignorance | Dr. South. | Ephesians 4:18 |
| Ignorance of a Depraved Heart | Dr. South. | Ephesians 4:18 |
| Ignorance of Religion | Anthony Horneck. | Ephesians 4:18 |
| Innocent Ignorance | Dr. South. | Ephesians 4:18 |
| Natural Ignorance | J. Wesley. | Ephesians 4:18 |
| Spiritual Blindness | H. W. Beecher. | Ephesians 4:18 |
| The Authority and Utility of the Scriptures | Hugh Binning | Ephesians 4:18 |
| The Immorality of the Heathen | R. W. Dale, LL. D. | Ephesians 4:18 |
| Degradation of the Heathen | W. Graham, D. D. | Ephesians 4:19 |
| Past Feeling | The Clergyman's Magazine | Ephesians 4:19 |
| Past Feeling | Wm. Rudder, D. D. | Ephesians 4:19 |
| Past Feeling | C. H. Spurgeon. | Ephesians 4:19 |
| Sin Hardens Man | R. Baxter. | Ephesians 4:19 |
| Spiritual Insensibility | A. K. H. Boyd, D. D. | Ephesians 4:19 |
| The Loss of Moral Sensibility | R. A. Bertram. | Ephesians 4:19 |
| The Man in the Iron Mask | C. H. Spurgeon. | Ephesians 4:19 |
| The Road to Spiritual Insensibility | Wm. Rudder, D. D. | Ephesians 4:19 |
| The Story of the Unarousable | T. de W. Talmage, D. D. | Ephesians 4:19 |
| Christ Our Lesson and Our Teacher | Alexander Maclaren | Ephesians 4:20 |
| The Truth in Jesus | George MacDonald | Ephesians 4:20 |
| Learning Christ | H. Allen, M. A. | Ephesians 4:20-21 |
| Learning Christ | J. Vaughan, M. A. | Ephesians 4:20-21 |
| Learning Christ Changes the Nature | P. Bayne. | Ephesians 4:20-21 |
| Need of Distinctive Christly Teaching | A. K. H. Boyd, D. D. | Ephesians 4:20-21 |
| Scholars of Christ | H. J. Wilmot-Buxton, M. A. | Ephesians 4:20-21 |
| The Christian Method of Moral Regeneration | R. W. Dale, LL. D. | Ephesians 4:20-21 |
| The School of Christ | A. Maclaren, D. D. | Ephesians 4:20-21 |
| The Schools of Christ | J. Vaughan, M. A. | Ephesians 4:20-21 |
| The Truth in Jesus Learned by His Disciples | S. Martin, D. D. | Ephesians 4:20-21 |
| Thorough Reformation | Thomas Goodwin. | Ephesians 4:20-21 |
| True Learning | C. H. Spurgeon. | Ephesians 4:20-21 |
| Truth in Jesus | H. Melvill, B. D. | Ephesians 4:20-21 |
| In Christ the Transition Effected from the Old Man to the New Man | T. Croskery | Ephesians 4:20-24 |
| The True Method of Studying Christianity | D. Thomas | Ephesians 4:20-24 |
| As the Truth is in Jesus | W.F. Adeney | Ephesians 4:21 |
| A Dark Picture and a Bright Hope | Alexander Maclaren | Ephesians 4:22 |
| Deceitful Lusts | J. Eadie, D. D. | Ephesians 4:22 |
| Morality the Basis of Piety | H. W. Beecher. | Ephesians 4:22 |
| Putting Off | W. L. Watkinson. | Ephesians 4:22 |
| Putting Off Sin | J. Trapp. | Ephesians 4:22 |
| Putting Off the Old Man, and Putting on the New | J. Benson, D. D. | Ephesians 4:22 |
| Religion and Human Nature | R. Tuck, B. A. | Ephesians 4:22 |
| Sin a Deceitful Lust | Anthony Burgess. | Ephesians 4:22 |
| The New Man Driving Out the Old |   | Ephesians 4:22 |
| The Old Man | R. A. Griffin. | Ephesians 4:22 |
| Renewal in the Spirit of the Mind | J. Eadie, D. D. | Ephesians 4:23 |
| Renewal More than Repair | Henry Varley. | Ephesians 4:23 |
| The End of Religion | Charles Kingsley | Ephesians 4:23 |
| The Likeness of God | Charles Kingsley | Ephesians 4:23 |
| The New and the Old Nature | H. W. Beecher. | Ephesians 4:23 |
| The Progressive Renewal | T. Guthrie, D. D. | Ephesians 4:23 |
| Moral Renewal | Homiletic Hints. | Ephesians 4:24 |
| Of the Creation 0F Man | Hugh Binning | Ephesians 4:24 |
| Putting On | W. L. Watkinson. | Ephesians 4:24 |
| Spring Clothing | S. Martin, D. D. | Ephesians 4:24 |
| The New Man | The Weekly Pulpit | Ephesians 4:24 |
| The New Man | Alexander Maclaren | Ephesians 4:24 |
| Christian Truth | R. S. Candlish, D. D. | Ephesians 4:25 |
| Commercial Untruthfulness | Bishop Stubbs. | Ephesians 4:25 |
| Love of Truth |   | Ephesians 4:25 |
| Lying | J. B. Campadelli. | Ephesians 4:25 |
| Members of Each Other |   | Ephesians 4:25 |
| Need of Speaking the Truth | W. Graham, D. D. | Ephesians 4:25 |
| On the Nature of Lying | S. Clarke, D. D. | Ephesians 4:25 |
| On Truth | Bishop A. P. Forbes. | Ephesians 4:25 |
| Penalty of Lying |   | Ephesians 4:25 |
| Social Unity Forbids Lying |   | Ephesians 4:25 |
| Speaking the Truth | Alex. Bell, B. A. | Ephesians 4:25 |
| The Evil of Lying | W. Graham, D. D. | Ephesians 4:25 |
| The Mutual Dependence of Christians on One Another Forbids Falsehood | J. Eadie, D. D. | Ephesians 4:25 |
| The Palace of Truth | R. J. McGhee, M. A. | Ephesians 4:25 |
| The Power of Truth |   | Ephesians 4:25 |
| The Virtues Which have Truthfulness for Their Basis | T. D. Woolsey. | Ephesians 4:25 |
| Truth-Speaking | J. Eadie, D. D. | Ephesians 4:25 |
| Various Kinds of Lies | Dr. Talmage. | Ephesians 4:25 |
| Warning Against Falsehood | T. Croskery | Ephesians 4:25 |
| Various Kinds of Lies | Dr. Talmage. | Ephesians 4:25 |
| A Dissuasive from Violent Passion | P. Bertrand. | Ephesians 4:26 |
| Anger | W.F. Adeney | Ephesians 4:26 |
| Anger -- Without Sin |   | Ephesians 4:26 |
| Anger Hinders Religious Duties | Dr. Capadose. | Ephesians 4:26 |
| Anger Kept Too Long | Dean Goulburn. | Ephesians 4:26 |
| Anger Must be Brief | J. Trapp. | Ephesians 4:26 |
| Anger not to be Sinfully Indulged | T. Boston, D. D. | Ephesians 4:26 |
| Anger to be Speedily Got Rid Of | Cawdray. | Ephesians 4:26 |
| Be Angry and Sin Not | J. Trapp. | Ephesians 4:26 |
| Description of Anger | Bp. Jeremy Taylor. | Ephesians 4:26 |
| Dissuasive from Anger | J. Jowett, M. A. | Ephesians 4:26 |
| Foolishness of Anger | Pope., Dr. Watts. | Ephesians 4:26 |
| Forgiveness Before Sundown | Dr. Talmage. | Ephesians 4:26 |
| Godlike Anger | R. S. Candlish, D. D. | Ephesians 4:26 |
| Short Continuance of Anger | Spencer. | Ephesians 4:26 |
| Silent Anger | Bp. Jeremy Taylor. | Ephesians 4:26 |
| Sundown | S. Baring Gould, M. A. | Ephesians 4:26 |
| The Damager of Anger | T. Adams. | Ephesians 4:26 |
| The Folly of Anger | T. Adams. | Ephesians 4:26 |
| The Folly of Meeting Anger with Anger | Cawdray., T. Manton, D. D. | Ephesians 4:26 |
| The Warning Against Anger | Dr. Newton. | Ephesians 4:26 |
| Danger of Giving Place to the Devil | J. N. Norton, D. D. | Ephesians 4:27 |
| Hero to Resist the Devil | W. Graham, D. D. | Ephesians 4:27 |
| On Yielding to the Devil | Homiletic Hints. | Ephesians 4:27 |
| One Sin Makes Room for More | T. Manton, D. D., W. Gurnall., R. Baxter. | Ephesians 4:27 |
| Resist the Beginnings of Temptations |   | Ephesians 4:27 |
| The Defeat to be Dreaded | J. D. Tetley. | Ephesians 4:27 |
| Various Kinds of Lies | Dr. Talmage. | Ephesians 4:25 |
| A Definition of Industry | I. Barrow, D. D. | Ephesians 4:28 |
| Divers Sorts of Stealing | J. Pulsford. | Ephesians 4:28 |
| Earning a Livelihood | H. W. Beecher. | Ephesians 4:28 |
| Honesty and Work | Bishop Sherlock. | Ephesians 4:28 |
| Honesty in Bargains | Raikes. | Ephesians 4:28 |
| Stealing | J. N. Norton, D. D. | Ephesians 4:28 |
| The Joy of Industry | H. Blair, D. D. | Ephesians 4:28 |
| The Purpose of Work | Clerical World | Ephesians 4:28 |
| The Transforming Power of Truth | O. P. Gifford. | Ephesians 4:28 |
| The Worship of Work | W. Grant. | Ephesians 4:28 |
| Theft of Various Kinds | Venedien. | Ephesians 4:28 |
| Warning Against Theft: a Plea for Honest Work | T. Croskery | Ephesians 4:28 |
| A Rule for Conversation | J. Jortin, D. D. | Ephesians 4:29 |
| Bad Results of Corrupt Communications | W. E. Heygate, M. A. | Ephesians 4:29 |
| Bury Your Own Corruption | John Pulsford. | Ephesians 4:29 |
| Conversation | W. E. Heygate, M. A. | Ephesians 4:29 |
| Gentlemen Here | Colonel Everitt. | Ephesians 4:29 |
| The Advantages of Good Discourse | J. Rogers, D. D. | Ephesians 4:29 |
| Two Kinds of Speech | T. Croskery | Ephesians 4:29 |
| Unprofitable Speech | Francis Hay. | Ephesians 4:29 |
| A Fountain Sealed |   | Ephesians 4:30 |
| Duties Relating to the Holy Spirit | J. Guyse. | Ephesians 4:30 |
| Grieve not the Holy Spirit | C. H. Spurgeon. | Ephesians 4:30 |
| Grieving the Holy Spirit | C. H. Spurgeon. | Ephesians 4:30 |
| Grieving the Holy Spirit | A. K. H. Boyd, D. D. | Ephesians 4:30 |
| Grieving the Holy Spirit | E. Blencowe, M. A. | Ephesians 4:30 |
| Grieving the Holy Spirit | D. Moore, M. A. | Ephesians 4:30 |
| Grieving the Holy Spirit of God | W.F. Adeney | Ephesians 4:30 |
| Grieving the Spirit | J. Vaughan, M. A. | Ephesians 4:30 |
| Grieving the Spirit | Alexander Maclaren | Ephesians 4:30 |
| Influence Of, and Opposition To, the Holy Spirit | J. Lathrop, D. D. | Ephesians 4:30 |
| On Grieving the Holy Spirit | Bishop R. Bickersteth. | Ephesians 4:30 |
| Sin and Ingratitude of Grieving the Spirit of God | T. Croskery | Ephesians 4:30 |
| The Grieving of the Spirit | J. Vaughan, M. A. | Ephesians 4:30 |
| The Holy Spirit Sealing Believers, Yet Grieved by Them | Norman Macleod, D. D. | Ephesians 4:30 |
| The Sealed Ones | J. Irons. | Ephesians 4:30 |
| The Sin and Folly of Grieving the Holy Spirit | J. Benson, D. D. | Ephesians 4:30 |
| The Warning Against Grieving the Spirit | Dr. Newton. | Ephesians 4:30 |
| Malicious and Revengeful Feeling | T. Croskery | Ephesians 4:31 |
| Raw Material for Christian Unity | R.M. Edgar | Ephesians 4:17-32 |
| The Abjured and the Enjoined in Christian Life | D. Thomas | Ephesians 4:25-32 |
| Vices | R. Finlayson | Ephesians 4:25-32 |
| A Christian's Forgiveness |   | Ephesians 4:31-32 |
| A Forgiving Spirit | J. Eadie, D. D. | Ephesians 4:31-32 |
| A Kind Deed |   | Ephesians 4:31-32 |
| Charity to the Undeserving | W.F. Adeney | Ephesians 4:31, 32 |
| Complete Forgiveness |   | Ephesians 4:31-32 |
| Conquered Forgiveness | H. T. Williams., Life of Wesley. | Ephesians 4:31-32 |
| Defective Kindness | G. S. Bowes. | Ephesians 4:31-32 |
| Different Kinds of Kindness | H. W. Beecher. | Ephesians 4:31-32 |
| For Christ's Sake | C. H. Spurgeon. | Ephesians 4:31-32 |
| Forgiveness and Restoration | Henry Varley. | Ephesians 4:31-32 |
| Forgiveness Made Easy | C. H. Spurgeon. | Ephesians 4:31-32 |
| Forgiveness, for Christ's Sake |   | Ephesians 4:31-32 |
| Forgiving One Another | J. Vaughan, M. A. | Ephesians 4:31-32 |
| Kindness Defined | C. Buck., Anon. | Ephesians 4:31-32 |
| Memory of Kindness | H. W. Beecher. | Ephesians 4:31-32 |
| Origin of the Word Kindness | G. S. Bowes. | Ephesians 4:31-32 |
| Power of Forgiveness | J. Pulsford. | Ephesians 4:31-32 |
| Power of Kindness |   | Ephesians 4:31-32 |
| Remedies for Evil Speaking |   | Ephesians 4:31-32 |
| The Forgiveness of God | H. R. Story, D. D. | Ephesians 4:31-32 |
| The Influence of a Kind Spirit | Champneys. | Ephesians 4:31-32 |
| The Necessity of a Forgiving Spirit | Preacher's Lantern. | Ephesians 4:31-32 |
| The Power of Kindness | John Bate. | Ephesians 4:31-32 |
| The Priest and the Surgeon |   | Ephesians 4:31-32 |
| The Temper for the Times | F. F. Statham, B. A. | Ephesians 4:31-32 |
| The Benevolent and Forgiving Temper | T. Croskery | Ephesians 4:32 |
Book