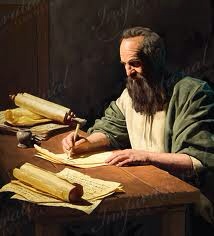 GODLINESS AND PASTORAL CARE
Click chart to enlarge
Charts from Jensen's Survey of the NT - used by permission
Another Overview Chart - 1 Timothy - Charles Swindoll
THE PASTOR'S PRIMER:
PAUL'S PRACTICAL PASTORAL
INSTRUCTIONS REGARDING THE LOCAL CHURCH
1 Timothy 1
1 Timothy 2-3
1 Timothy 4
1 Timothy 5
1 Timothy 6
TIMOTHY'S
CHARGE…
TIMOTHY'S
INSTRUCTIONS…
Concerning
Sound
Doctrine
Concerning
Prayer
& Church
Concerning
Last Days
Apostasy
Concerning
Widows
& Elders
Concerning
Conflict &
Contentment
Danger of
False Doctrine
Public Worship
Church Officers
Antidote
for Apostasy
Pastoral Duties
Toward Others
Instructions for
the Man of God
Warning
Worship
Wisdom
Widows
Wealth
Written in Macedonia
Circa 62-64AD
Key Verses:1 Ti 1:15, 1 Ti 3:15-16, 1 Ti 6:11, 1 Ti 6:12
Key Words -- Key Words -- see importance of key words - learn how to mark key words and the associated discipline of how to interrogate them with 5W/H questions. Practice "interrogating" key words as well as term of conclusion (therefore), term of explanation (for), terms of purpose or result (so that, in order that, that, as a result), terms of contrast (but, yet), expressions of time (including then; until, after) and terms of comparison (like, as). You will be amazed at how your Teacher, the Holy Spirit, will illuminate your understanding, a spiritual blessing that will grow the more you practice! Be diligent! Consider the "5P's" - Pause to Ponder the Passage then Practice it in the Power of the Spirit. See also inductive Bible study  - observation (Observe With a Purpose), Interpretation (Keep Context King, Read Literally, Compare Scripture with Scripture, Consult Conservative Commentaries), and then be a doer of the Word with Application. Do not overlook "doing the word" for if you do you are deluding yourself, and are just a "smarter sinner," but not more like the Savior! As Jesus said "blessed are those who hear the word of God, and observe it." (Lk 11:28+, cf James 1:22+)
---
INTRODUCTIONS AND OVERVIEWS:
---
DICTIONARY ARTICLES:
TIMOTHY THE EPISTLE
TIMOTHY THE MAN
---
Purpose of this Epistle: 1Ti 3:15 states "I write so that you may know how one ought to conduct himself in the household of God, which is the church of the living God, the pillar and support of the truth."
Philip Towner - A quick scan of these letters ("Pastoral Epistles") makes it clear that Paul's central concern in writing was to give instruction for confronting false teachers and restoring the stability of the churches. (IVP Commentary)
A C Gaebelein writes "The epistle therefore contains practical and important instructions on the order which is to be maintained in the church, as the house of God… Pure doctrine, pure worship and a faithful ministry are the leading thoughts of this pastoral letter, but he also enters into the godly conduct of the individuals which are in the church of the living God. Blessed instructions!"
---
John MacArthur -  Interpretive Challenges in 1 Timothy There is disagreement over the identity of the false teachers (1:3) and the genealogies (1:4) involved in their teaching. What it means to be "delivered to Satan" (1:20) has also been a source of debate. The letter contains key passages in the debate over the extent of the atonement (2:4–6; 4:10). Paul's teaching on the role of women (2:9–15) has generated much discussion, particularly his declaration that they are not to assume leadership roles in the church (2:11,12). How women can be saved by bearing children (2:15) has also confused many. Whether the fact that an elder must be "the husband of one wife" excludes divorced or unmarried men has been disputed, as well as whether Paul refers to deacons' wives or deaconesses (3:11). Those who believe Christians can lose their salvation cite 4:1 as support for their view. There is a question about the identity of the widows in 5:3–16—are they needy women ministered to by the church, or an order of older women ministering to the church? Does "double honor" accorded to elders who rule well (5:17,18) refer to respect or money? These will all be dealt with in their respective notes.
Outline
I. Greeting (1 Timothy 1:1, 2)
II. Instructions Concerning False Doctrine (1 Timothy 1:3–20)
A. The False Doctrine at Ephesus (1 Timothy 1:3–11) (ED: See map of Ephesus at time of Paul)

B. The True Doctrine of Paul (1 Timothy 1:12–17)

C. The Exhortation to Timothy (1 Timothy 1:18–20)
III. Instructions Concerning the Church (1 Timothy 2:1–3:16)
A. The Importance of Prayer (1 Timothy 2:1–8)

B. The Role of Women (1 Timothy 2:9–15)

C. The Qualifications for Leaders (1 Timothy 3:1–13)

D. The Reason for Paul's Letter (1 Timothy 3:14–16)
IV. Instructions Concerning False Teachers (1 Timothy 4:1–16)
A. The Description of False Teachers (1 Timothy 4:1–5)

B. The Description of True Teachers (1 Timothy 4:6–16)
V. Instructions Concerning Pastoral Responsibilities (1 Timothy 5:1–6:2)
A. The Responsibility to Sinning Members (1 Timothy 5:1, 2)

B. The Responsibility to Widows (1 Timothy 5:3–16)

C. The Responsibility to Elders (1 Timothy 5:17–25)

D. The Responsibility to Slaves (1 Timothy 6:1, 2)
VI. Instructions Concerning the Man of God (1 Timothy 6:3–21)
A. The Peril of False Teaching (1 Timothy 6:3–5)

B. The Peril of Loving Money (1 Timothy 6:6–10)

C. The Proper Character and Motivation of a Man of God (1 Timothy 6:11–16)

D. The Proper Handling of Treasure (1 Timothy 6:17–19)

E. The Proper Handling of Truth (1 Timothy 6:20, 21)
(Read his fascinating brief biography - Henry Alford and Phil Johnson's related comments)
James Rosscup writes that Alford's series on the New Testament "contains much that is valuable in the Greek New Testament...though all of the Greek New Testament words have been changed to English throughout." (Commentaries for Biblical Expositors: An Annotated Bibliography of Selected Works).
Charles Haddon Spurgeon (see his comments in following entry on Alford).
Editorial Note: If you are not proficient in Greek, you will find this work considerably more useful than the following work by Alford, because in this volume he translates the Greek and Latin into English. While the "The Greek New Testament" is longer (e.g., English version of 1John = 66 pages compared to Greek version = 94 pages in part because the latter includes comments of more technical nature), the substance of the commentary is otherwise similar to that found in the "NT for English Readers".
Click here to listen to Lectures on 1 Timothy Studies
1 Timothy Teacher Notes 
1 Timothy Study Notes - 800 pages of detailed notes
101 page modern commentary. Conservative. Evangelical. Each section includes numerous excellent quotes (including "Quotes for Reflection"), devotional thoughts and questions.
Here is an example of the type of quotes on 1 Timothy 1 (and these are just representative samples from 1 Timothy 1:1-2)...
I. AUTHOR = PAUL
A. His Authority = "an apostle of Christ Jesus" one sent by God
Ellicott: "didn't merely derive his commission from Christ, but belonged to Him."
B. His Authentication = "according to the commandment"
Wiersbe: "This word means 'a royal commission.' Both Paul and Timothy were sent by the King of kings!"
Campbell: "The word … is derived from two Greek words which literally mean to arrange upon or put an order upon. The noun form used here suggests that God was the one who had arranged, ordered, and mandated that Paul should be an apostle."
Guthrie: "a man under orders"
1. "of God our Savior"
2. "and of Christ Jesus, who is our hope"
Kent: "As the Father is the fountain of our salvation, so Christ is the embodiment of our hope. We are looking for Him to return (Titus 2:13). In Him are all our expectations. Our basis for eternal life with all its glories lies in the fact of our union with Christ…"
Hendriksen: "'our Hope' -- the very foundation for our earnest yearning, our confident expectation, and our patient waiting for the manifestation of salvation in all its fulness."
II. RECIPIENT = TIMOTHY
A. Family Relationship = "my true child" tone of tender love, intimacy
Campbell: "…'genuine', spiritually legitimate, and true child in the faith. This word speaks of one who is the opposite of being illegitimate, spurious, or a phony."
---
Kent: "Mercy (eleos) is what Timothy and all believers need daily when conscious of failure."
Towner: "At the outset, Paul thus reminds Timothy that God's unearnable love and peace will overshadow his servant even in the most difficult of circumstances."
---
DEVOTIONAL QUESTIONS:
1) Reflect on the loyalty that the original apostles had to their Master = the one who had called and commissioned them and sent them out on such a perilous mission. How deep and intense is our loyalty to Christ Jesus?

2) Do we have our Hope firmly fixed on the person of Christ and the expectation of His return? What tends to distract us from focusing on our hope or discourage us?

3) Do we know of any false teachers who are illegitimate pretenders to a family relationship with Christ (in contrast to the example of Timothy who is legit)?

4) Are we daily drawing upon God's resources of grace, mercy and peace which are intended for our benefit?
---
QUOTES FOR REFLECTION:
Towner: "At the core of the false teaching Timothy faced was an out-of-balance view of salvation: the heretics proclaimed that the End had come and the resurrection had occurred… and the return of Christ was all but forgotten. Here at the outset Paul begins to assert his balanced theology: this is the age of salvation, but salvation's completion awaits the Second Coming of Christ, our hope."

Campbell: "Timothy was a genuine child in the sphere of the faith, in the sphere of that which was believed, or in the sphere of a given body of truth and doctrine. In other words, Timothy was a genuine child in holding fast to the truth which Paul had committed unto him (cf. 6:20; 2 Tim. 2:2), which is synonymous with the message and Gospel of the Mystery (cf. Eph. 3:8-9; Rom. 16:25)."

Kent: "Timothy's task in Ephesus was the most difficult he had ever faced. He needed all the gifts of God's grace. A tradition, recorded by Eusebius, says that Timothy was later beaten to death by a mob in Ephesus because of his arraignment of the idolatrous immorality of the worship of Diana." (ED: See map of Ephesus at time of Paul)

Hiebert: "This assertion, in the very salutation, of the writer's apostolic authority is indicative of the contents of the letter. It is not simply a note of personal friendship. It is addressed to Timothy as the apostle's personal representative at Ephesus. While addressed to him personally, the letter has an official character. It is intended to certify to the churches with whom Timothy is dealing that the instructions it contains are authoritative and that Timothy is authorized to act as the delegate of Paul himself."
Notes on the New Testament
James Rosscup writes that Barnes "includes 16 volumes on the Old Testament, 11 on the New Testament. The New Testament part of this old work was first published in 1832–1851. Various authors contributed. It is evangelical and amillennial...Often the explanations of verses are very worthwhile." (Commentaries for Biblical Expositors: An Annotated Bibliography of Selected Works)
C H Spurgeon "Albert Barnes is a learned and able divine, but his productions are unequal in value, the gospels are of comparatively little worth, but his other comments are extremely useful for Sunday-school teachers and persons with a narrow range of reading, endowed with enough good sense to discriminate between good and evil....Placed by the side of the great masters, Barnes is a lesser light, but taking his work for what it is and professes to be, no minister can afford to be without it, and this is no small praise for works which were only intended for Sunday-school teachers." (Spurgeon, C. H. Lectures to my Students, Vol. 4: Commenting and Commentaries; Lectures Addressed to the students of the Pastors' College, Metropolitan Tabernacle)
James Rosscup: This is a lucid and well-organized exposition of the epistles with many helpful lists on different facets of truth John can have in mind at different points as on "light" and "darkness" in I John 1:5. There is stimulating background material and warm application. (Commentaries for Biblical Expositors: An annotated bibliography of selected works).
D Edmond Hiebert - Prints the author's own translation. A series of popular studies whose strong point is word study. Contains good illustrative material. Part of the author's interpretation follows a liberal position. Barclay holds that Christ's descent into Hades gave those who there heard Him a second chance.
Comment: I appreciate Barclay's unique insights on Greek words, but clearly his teaching about a "second chance" is NOT sound doctrine! Be an Acts 17:11 Berean with Barclay. See discussion of his orthodoxy especially the article "The Enigmatic William Barclay".
Same Material - different format
Short Pithy Comments
C H Spurgeon wrote that Bengel's NT commentary "is the Scholar's delight! Bengel condensed more matter into a line than can be extracted from pages of other writers."
Spurgeon comments on the goal to make Bengel's Gnomon (listed above) more accessible -- "Such is the professed aim of this commentary, and the compilers have very fairly carried out their intentions. The whole of Bengel's Gnomon is bodily transferred into the work, and as 120 years have elapsed since the first issue of that book, it may be supposed that much has since been added to the wealth of Scripture exposition; the substance of this has been incorporated in brackets, so as to bring it down to the present advanced state of knowledge. We strongly advise the purchase of this book, as it...will well repay an attentive perusal. Tischendorf and Alford have contributed largely...to make this one of the most lucid and concise commentaries on the text and teachings of the New Testament" (Spurgeon, C. H. Lectures to my Students, Vol. 4: Commenting and Commentaries; Lectures Addressed to the students of the Pastors' College, Metropolitan Tabernacle)
F W Farrar writes that Bengel's "Gnomon is a mine of priceless gems. It contains sentence after sentence exquisitely terse and finished, and throbbing with spiritual light. Few writers have so admirably succeeded in expressing in a few words the inmost purpose of each of the Epistles. A generation crowded with writers whose theology abounded in mutual anathemas is yet redeemed from the charge of sterility which has produced such a theologian as Bengel. His work must continue to have its value so long as men can recognise the richest fruits of a noble intellect, a pure spirit, and a blameless life. "Lord Jesus, unto Thee I live, unto Thee I suffer, unto Thee I die; Thine I am, living or dying." These words were repeated to him in his last moments, and on hearing them he pointed with his right hand to his heart, and fell asleep in peace." (Amen!) (History of Interpretation: Eight Lectures Preached Before the University of Oxford in the Year 1885).
John Wesley said of Bengel "I know of no commentator on the Bible equal to Bengel" and referred to him as "The great light of the Christian world."
Spurgeon - Adopted by the Wesleyan Conference as a standard work, and characterized by that body as marked by "solid learning, soundness of theological opinion, and an edifying attention to experimental and practical religion. Necessary to Methodist Students.
Hint: Do a "control + find" when you open a "hit" and search 1Ti as well as the full name.
D Edmond Hiebert - A concise, conservative, phrase-by-phrase interpretation by a missionary in India who understands the positions of Timothy and Titus in the light of his own missionary experience.
James Rosscup - Calvin was not only a great theologian but also a great expositor, and his insight into Scripture contributed to his grasp of doctrinal truth. His commentaries are deep in spiritual understanding, usually helpful on problem passages, and refreshing in a devotional sense to the really interested reader. He usually offers good help on a passage. The present work skips Judges, Ruth, Samuel, Kings, Chronicles, Ezra, Nehemiah, Esther, Job, Ecclesiastes, Song of Solomon, II and III John and Revelation. Calvin is amillennial on long-range prophecy, but in other respects usually has very contributive perception on passages and doctrinal values edifying to the believer. He also can be very wordy, but the serious and patient glean much. 
Cyril Barber - he messages were taken down in shorthand and were later translated by a person who signed himself "L.T" Spurgeon highly esteemed these messages, and they are now available again in the same format as that which graced the homes of Puritan laypeople three hundred years ago. Their richness and relevance will amply repay the time spent mastering their contents. This is a worthy reprint, beautifully bound, and printed on fine paper. Recommended
D Edmond Hiebert - Valuable for insights into Reformation day views.
He uses many illustrations.
2018 Study
2000 Study   
Click for brief critique of Clarke
James Rosscup - This old, conservative Wesleyan Methodist work is good devotionally and aggressive for righteous living. Laypeople can find it still valuable today. It is Arminian in viewpoint and thus helpful, for example, in showing the reader how this approach deals with texts involving the eternal security question. The work contains much background material from many sources on all books of the Bible.
(1906) "Designed for Pastors and Sunday Schools"
These Function Like a Verse by Verse Commentary. Recommended
Less emphasis on original Greek but overall well done
Rosscup - Though brief, Ellicott is outstanding in the Greek and very helpful.
Rosscup - The author is lucid in his statements and has written a fair commentary based upon the Greek. Among older works it is not as helpful as Bernard (see above).
Spurgeon's assessment of Fairbairn's pastoral epistles: "What with a good translation, full defense of the Apostolic authorship of the Epistles, fruitful comments, and profitable dissertations, this volume is about as complete a guide to the smaller epistles as one could desire." (From Spurgeon's Commenting on Commentaries - Pastoral Epistles) (Fairbairn is amillennial)
John Cereghin - What a good translation, full defense of the apostolic authorship of the epistles, fruitful comments and profitable dissertations, this volume is as complete a guide to the smaller epistles as one could desire. his old, standard treatment shows how pastors may use the Greek text to aid their exposition. A fine work in spite of its age.
D Edmond Hiebert - Uses the Greek text of Tischendorf and the author's translation on facing pages. A voluminous (nearly 450 pages) exposition by a conservative Scottish theologian. Still worth consulting but devoid of the results of recent scholarship.
Cyril Barber - A particularly appropriate reprint in light of the fact that so many men are leaving the ministry on account of its unusual pressures. Fairbairn provides a delightful example of exegesis aiding the exposition of the text.
James Rosscup - This dispensationally oriented work is not verse-by-verse, but deals with the exposition on a broader scale, treating blocks of thought within the chapters. Cf. also Arno C. Gaebelein, Gaebelein's Concise Commentary on the Whole Bible (I Volume, Neptune, NJ: Loizeaux, 1985), the Annotated Bible revised. The author was a popular evangelical Bible teacher of the first part of the century, much like H. A. Ironside in his diligent but broad, practical expositions of Bible books. Gaebelein was premillennial and dispensational, and editor for many years of Our Hope Magazine.
Book