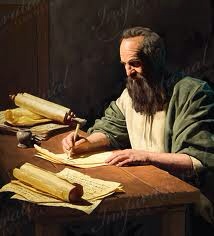 GODLINESS AND PASTORAL CARE
Click chart to enlarge
Charts from Jensen's Survey of the NT - used by permission
Another Overview Chart - 1 Timothy - Charles Swindoll
THE PASTOR'S PRIMER:
PAUL'S PRACTICAL PASTORAL
INSTRUCTIONS REGARDING THE LOCAL CHURCH
1 Timothy 1
1 Timothy 2-3
1 Timothy 4
1 Timothy 5
1 Timothy 6
TIMOTHY'S
CHARGE…
TIMOTHY'S
INSTRUCTIONS…
Concerning
Sound
Doctrine
Concerning
Prayer
& Church
Concerning
Last Days
Apostasy
Concerning
Widows
& Elders
Concerning
Conflict &
Contentment
Danger of
False Doctrine
Public Worship
Church Officers
Antidote
for Apostasy
Pastoral Duties
Toward Others
Instructions for
the Man of God
Warning
Worship
Wisdom
Widows
Wealth
Written in Macedonia
Circa 62-64AD
Key Verses:1 Ti 1:15, 1 Ti 3:15-16, 1 Ti 6:11, 1 Ti 6:12
Key Words -- Key Words -- see importance of key words - learn how to mark key words and the associated discipline of how to interrogate them with 5W/H questions. Practice "interrogating" key words as well as term of conclusion (therefore), term of explanation (for), terms of purpose or result (so that, in order that, that, as a result), terms of contrast (but, yet), expressions of time (including then; until, after) and terms of comparison (like, as). You will be amazed at how your Teacher, the Holy Spirit, will illuminate your understanding, a spiritual blessing that will grow the more you practice! Be diligent! Consider the "5P's" - Pause to Ponder the Passage then Practice it in the Power of the Spirit. See also inductive Bible study  - observation (Observe With a Purpose), Interpretation (Keep Context King, Read Literally, Compare Scripture with Scripture, Consult Conservative Commentaries), and then be a doer of the Word with Application. Do not overlook "doing the word" for if you do you are deluding yourself, and are just a "smarter sinner," but not more like the Savior! As Jesus said "blessed are those who hear the word of God, and observe it." (Lk 11:28+, cf James 1:22+)
Godliness (1Ti 2:2, 2:10, 3:16, 4:7, 4:8, 6:3, 5, 6, 11,
Doctrine (1Ti 4:6, 6:1, 6:3),
Sound (1Ti 1:10, 4:6, 6:3),
Conscience (1Ti 1:5, 19, 3:9, 4:2),
Faith/faithful (20x),
Gospel (1Ti 1:11),
Preach (1Ti 2:7, 3:16, 5:17, 6:2),
Charge (In KJV) (1Ti 1:3, 18, 5:7, 16, 5:21, 6:13, 17).
Timothy (24x in 24v in NT) - Acts 16:1; Acts 17:14; Acts 17:15; Acts 18:5; Acts 19:22; Acts 20:4; Ro16:21; 1 Co. 4:17; 1 Co. 16:10; 2 Co. 1:1; 2 Co. 1:19; Phil. 1:1; Phil. 2:19; Col. 1:1; 1 Th 1:1; 1 Th 3:2; 1 Th 3:6; 2 Th 1:1; 1 Ti 1:2; 1 Ti 1:18; 1 Ti 6:20; 2 Ti 1:2; Philemon 1:1; Heb. 13:23
---
INTRODUCTIONS AND OVERVIEWS:
---
DICTIONARY ARTICLES:
TIMOTHY THE EPISTLE
TIMOTHY THE MAN
---
Purpose of this Epistle: 1Ti 3:15 states "I write so that you may know how one ought to conduct himself in the household of God, which is the church of the living God, the pillar and support of the truth."
Philip Towner - A quick scan of these letters ("Pastoral Epistles") makes it clear that Paul's central concern in writing was to give instruction for confronting false teachers and restoring the stability of the churches. (IVP Commentary)
A C Gaebelein writes "The epistle therefore contains practical and important instructions on the order which is to be maintained in the church, as the house of God… Pure doctrine, pure worship and a faithful ministry are the leading thoughts of this pastoral letter, but he also enters into the godly conduct of the individuals which are in the church of the living God. Blessed instructions!"
---
John MacArthur -  Interpretive Challenges in 1 Timothy There is disagreement over the identity of the false teachers (1:3) and the genealogies (1:4) involved in their teaching. What it means to be "delivered to Satan" (1:20) has also been a source of debate. The letter contains key passages in the debate over the extent of the atonement (2:4–6; 4:10). Paul's teaching on the role of women (2:9–15) has generated much discussion, particularly his declaration that they are not to assume leadership roles in the church (2:11,12). How women can be saved by bearing children (2:15) has also confused many. Whether the fact that an elder must be "the husband of one wife" excludes divorced or unmarried men has been disputed, as well as whether Paul refers to deacons' wives or deaconesses (3:11). Those who believe Christians can lose their salvation cite 4:1 as support for their view. There is a question about the identity of the widows in 5:3–16—are they needy women ministered to by the church, or an order of older women ministering to the church? Does "double honor" accorded to elders who rule well (5:17,18) refer to respect or money? These will all be dealt with in their respective notes.
Outline
I. Greeting (1 Timothy 1:1, 2)
II. Instructions Concerning False Doctrine (1 Timothy 1:3–20)
A. The False Doctrine at Ephesus (1 Timothy 1:3–11) (ED: See map of Ephesus at time of Paul)

B. The True Doctrine of Paul (1 Timothy 1:12–17)

C. The Exhortation to Timothy (1 Timothy 1:18–20)
III. Instructions Concerning the Church (1 Timothy 2:1–3:16)
A. The Importance of Prayer (1 Timothy 2:1–8)

B. The Role of Women (1 Timothy 2:9–15)

C. The Qualifications for Leaders (1 Timothy 3:1–13)

D. The Reason for Paul's Letter (1 Timothy 3:14–16)
IV. Instructions Concerning False Teachers (1 Timothy 4:1–16)
A. The Description of False Teachers (1 Timothy 4:1–5)

B. The Description of True Teachers (1 Timothy 4:6–16)
V. Instructions Concerning Pastoral Responsibilities (1 Timothy 5:1–6:2)
A. The Responsibility to Sinning Members (1 Timothy 5:1, 2)

B. The Responsibility to Widows (1 Timothy 5:3–16)

C. The Responsibility to Elders (1 Timothy 5:17–25)

D. The Responsibility to Slaves (1 Timothy 6:1, 2)
VI. Instructions Concerning the Man of God (1 Timothy 6:3–21)
A. The Peril of False Teaching (1 Timothy 6:3–5)

B. The Peril of Loving Money (1 Timothy 6:6–10)

C. The Proper Character and Motivation of a Man of God (1 Timothy 6:11–16)

D. The Proper Handling of Treasure (1 Timothy 6:17–19)

E. The Proper Handling of Truth (1 Timothy 6:20, 21)
(Read his fascinating brief biography - Henry Alford and Phil Johnson's related comments)
James Rosscup writes that Alford's series on the New Testament "contains much that is valuable in the Greek New Testament...though all of the Greek New Testament words have been changed to English throughout." (Commentaries for Biblical Expositors: An Annotated Bibliography of Selected Works).
Charles Haddon Spurgeon (see his comments in following entry on Alford).
Editorial Note: If you are not proficient in Greek, you will find this work considerably more useful than the following work by Alford, because in this volume he translates the Greek and Latin into English. While the "The Greek New Testament" is longer (e.g., English version of 1John = 66 pages compared to Greek version = 94 pages in part because the latter includes comments of more technical nature), the substance of the commentary is otherwise similar to that found in the "NT for English Readers".
Click here to listen to Lectures on 1 Timothy Studies
1 Timothy Teacher Notes 
1 Timothy Study Notes - 800 pages of detailed notes
101 page modern commentary. Conservative. Evangelical. Each section includes numerous excellent quotes (including "Quotes for Reflection"), devotional thoughts and questions.
Here is an example of the type of quotes on 1 Timothy 1 (and these are just representative samples from 1 Timothy 1:1-2)...
I. AUTHOR = PAUL
A. His Authority = "an apostle of Christ Jesus" one sent by God
Ellicott: "didn't merely derive his commission from Christ, but belonged to Him."
B. His Authentication = "according to the commandment"
Wiersbe: "This word means 'a royal commission.' Both Paul and Timothy were sent by the King of kings!"
Campbell: "The word … is derived from two Greek words which literally mean to arrange upon or put an order upon. The noun form used here suggests that God was the one who had arranged, ordered, and mandated that Paul should be an apostle."
Guthrie: "a man under orders"
1. "of God our Savior"
2. "and of Christ Jesus, who is our hope"
Kent: "As the Father is the fountain of our salvation, so Christ is the embodiment of our hope. We are looking for Him to return (Titus 2:13). In Him are all our expectations. Our basis for eternal life with all its glories lies in the fact of our union with Christ…"
Hendriksen: "'our Hope' -- the very foundation for our earnest yearning, our confident expectation, and our patient waiting for the manifestation of salvation in all its fulness."
II. RECIPIENT = TIMOTHY
A. Family Relationship = "my true child" tone of tender love, intimacy
Campbell: "…'genuine', spiritually legitimate, and true child in the faith. This word speaks of one who is the opposite of being illegitimate, spurious, or a phony."
---
Kent: "Mercy (eleos) is what Timothy and all believers need daily when conscious of failure."
Towner: "At the outset, Paul thus reminds Timothy that God's unearnable love and peace will overshadow his servant even in the most difficult of circumstances."
---
DEVOTIONAL QUESTIONS:
1) Reflect on the loyalty that the original apostles had to their Master = the one who had called and commissioned them and sent them out on such a perilous mission. How deep and intense is our loyalty to Christ Jesus?

2) Do we have our Hope firmly fixed on the person of Christ and the expectation of His return? What tends to distract us from focusing on our hope or discourage us?

3) Do we know of any false teachers who are illegitimate pretenders to a family relationship with Christ (in contrast to the example of Timothy who is legit)?

4) Are we daily drawing upon God's resources of grace, mercy and peace which are intended for our benefit?
---
QUOTES FOR REFLECTION:
Towner: "At the core of the false teaching Timothy faced was an out-of-balance view of salvation: the heretics proclaimed that the End had come and the resurrection had occurred… and the return of Christ was all but forgotten. Here at the outset Paul begins to assert his balanced theology: this is the age of salvation, but salvation's completion awaits the Second Coming of Christ, our hope."

Campbell: "Timothy was a genuine child in the sphere of the faith, in the sphere of that which was believed, or in the sphere of a given body of truth and doctrine. In other words, Timothy was a genuine child in holding fast to the truth which Paul had committed unto him (cf. 6:20; 2 Tim. 2:2), which is synonymous with the message and Gospel of the Mystery (cf. Eph. 3:8-9; Rom. 16:25)."

Kent: "Timothy's task in Ephesus was the most difficult he had ever faced. He needed all the gifts of God's grace. A tradition, recorded by Eusebius, says that Timothy was later beaten to death by a mob in Ephesus because of his arraignment of the idolatrous immorality of the worship of Diana." (ED: See map of Ephesus at time of Paul)

Hiebert: "This assertion, in the very salutation, of the writer's apostolic authority is indicative of the contents of the letter. It is not simply a note of personal friendship. It is addressed to Timothy as the apostle's personal representative at Ephesus. While addressed to him personally, the letter has an official character. It is intended to certify to the churches with whom Timothy is dealing that the instructions it contains are authoritative and that Timothy is authorized to act as the delegate of Paul himself."
Notes on the New Testament
James Rosscup writes that Barnes "includes 16 volumes on the Old Testament, 11 on the New Testament. The New Testament part of this old work was first published in 1832–1851. Various authors contributed. It is evangelical and amillennial...Often the explanations of verses are very worthwhile." (Commentaries for Biblical Expositors: An Annotated Bibliography of Selected Works)
C H Spurgeon "Albert Barnes is a learned and able divine, but his productions are unequal in value, the gospels are of comparatively little worth, but his other comments are extremely useful for Sunday-school teachers and persons with a narrow range of reading, endowed with enough good sense to discriminate between good and evil....Placed by the side of the great masters, Barnes is a lesser light, but taking his work for what it is and professes to be, no minister can afford to be without it, and this is no small praise for works which were only intended for Sunday-school teachers." (Spurgeon, C. H. Lectures to my Students, Vol. 4: Commenting and Commentaries; Lectures Addressed to the students of the Pastors' College, Metropolitan Tabernacle)
James Rosscup: This is a lucid and well-organized exposition of the epistles with many helpful lists on different facets of truth John can have in mind at different points as on "light" and "darkness" in I John 1:5. There is stimulating background material and warm application. (Commentaries for Biblical Expositors: An annotated bibliography of selected works).
D Edmond Hiebert - Prints the author's own translation. A series of popular studies whose strong point is word study. Contains good illustrative material. Part of the author's interpretation follows a liberal position. Barclay holds that Christ's descent into Hades gave those who there heard Him a second chance.
Comment: I appreciate Barclay's unique insights on Greek words, but clearly his teaching about a "second chance" is NOT sound doctrine! Be an Acts 17:11 Berean with Barclay. See discussion of his orthodoxy especially the article "The Enigmatic William Barclay".
Same Material - different format
Short Pithy Comments
C H Spurgeon wrote that Bengel's NT commentary "is the Scholar's delight! Bengel condensed more matter into a line than can be extracted from pages of other writers."
Spurgeon comments on the goal to make Bengel's Gnomon (listed above) more accessible -- "Such is the professed aim of this commentary, and the compilers have very fairly carried out their intentions. The whole of Bengel's Gnomon is bodily transferred into the work, and as 120 years have elapsed since the first issue of that book, it may be supposed that much has since been added to the wealth of Scripture exposition; the substance of this has been incorporated in brackets, so as to bring it down to the present advanced state of knowledge. We strongly advise the purchase of this book, as it...will well repay an attentive perusal. Tischendorf and Alford have contributed largely...to make this one of the most lucid and concise commentaries on the text and teachings of the New Testament" (Spurgeon, C. H. Lectures to my Students, Vol. 4: Commenting and Commentaries; Lectures Addressed to the students of the Pastors' College, Metropolitan Tabernacle)
F W Farrar writes that Bengel's "Gnomon is a mine of priceless gems. It contains sentence after sentence exquisitely terse and finished, and throbbing with spiritual light. Few writers have so admirably succeeded in expressing in a few words the inmost purpose of each of the Epistles. A generation crowded with writers whose theology abounded in mutual anathemas is yet redeemed from the charge of sterility which has produced such a theologian as Bengel. His work must continue to have its value so long as men can recognise the richest fruits of a noble intellect, a pure spirit, and a blameless life. "Lord Jesus, unto Thee I live, unto Thee I suffer, unto Thee I die; Thine I am, living or dying." These words were repeated to him in his last moments, and on hearing them he pointed with his right hand to his heart, and fell asleep in peace." (Amen!) (History of Interpretation: Eight Lectures Preached Before the University of Oxford in the Year 1885).
John Wesley said of Bengel "I know of no commentator on the Bible equal to Bengel" and referred to him as "The great light of the Christian world."
Spurgeon - Adopted by the Wesleyan Conference as a standard work, and characterized by that body as marked by "solid learning, soundness of theological opinion, and an edifying attention to experimental and practical religion. Necessary to Methodist Students.
Hint: Do a "control + find" when you open a "hit" and search 1Ti as well as the full name.
D Edmond Hiebert - A concise, conservative, phrase-by-phrase interpretation by a missionary in India who understands the positions of Timothy and Titus in the light of his own missionary experience.
James Rosscup - Calvin was not only a great theologian but also a great expositor, and his insight into Scripture contributed to his grasp of doctrinal truth. His commentaries are deep in spiritual understanding, usually helpful on problem passages, and refreshing in a devotional sense to the really interested reader. He usually offers good help on a passage. The present work skips Judges, Ruth, Samuel, Kings, Chronicles, Ezra, Nehemiah, Esther, Job, Ecclesiastes, Song of Solomon, II and III John and Revelation. Calvin is amillennial on long-range prophecy, but in other respects usually has very contributive perception on passages and doctrinal values edifying to the believer. He also can be very wordy, but the serious and patient glean much. 
Cyril Barber - he messages were taken down in shorthand and were later translated by a person who signed himself "L.T" Spurgeon highly esteemed these messages, and they are now available again in the same format as that which graced the homes of Puritan laypeople three hundred years ago. Their richness and relevance will amply repay the time spent mastering their contents. This is a worthy reprint, beautifully bound, and printed on fine paper. Recommended
D Edmond Hiebert - Valuable for insights into Reformation day views.
He uses many illustrations.
2018 Study
2000 Study   
Click for brief critique of Clarke
James Rosscup - This old, conservative Wesleyan Methodist work is good devotionally and aggressive for righteous living. Laypeople can find it still valuable today. It is Arminian in viewpoint and thus helpful, for example, in showing the reader how this approach deals with texts involving the eternal security question. The work contains much background material from many sources on all books of the Bible.
(1906) "Designed for Pastors and Sunday Schools"
These Function Like a Verse by Verse Commentary. Recommended
Less emphasis on original Greek but overall well done
Rosscup - Though brief, Ellicott is outstanding in the Greek and very helpful.
Rosscup - The author is lucid in his statements and has written a fair commentary based upon the Greek. Among older works it is not as helpful as Bernard (see above).
Spurgeon's assessment of Fairbairn's pastoral epistles: "What with a good translation, full defense of the Apostolic authorship of the Epistles, fruitful comments, and profitable dissertations, this volume is about as complete a guide to the smaller epistles as one could desire." (From Spurgeon's Commenting on Commentaries - Pastoral Epistles) (Fairbairn is amillennial)
John Cereghin - What a good translation, full defense of the apostolic authorship of the epistles, fruitful comments and profitable dissertations, this volume is as complete a guide to the smaller epistles as one could desire. his old, standard treatment shows how pastors may use the Greek text to aid their exposition. A fine work in spite of its age.
D Edmond Hiebert - Uses the Greek text of Tischendorf and the author's translation on facing pages. A voluminous (nearly 450 pages) exposition by a conservative Scottish theologian. Still worth consulting but devoid of the results of recent scholarship.
Cyril Barber - A particularly appropriate reprint in light of the fact that so many men are leaving the ministry on account of its unusual pressures. Fairbairn provides a delightful example of exegesis aiding the exposition of the text.
James Rosscup - This dispensationally oriented work is not verse-by-verse, but deals with the exposition on a broader scale, treating blocks of thought within the chapters. Cf. also Arno C. Gaebelein, Gaebelein's Concise Commentary on the Whole Bible (I Volume, Neptune, NJ: Loizeaux, 1985), the Annotated Bible revised. The author was a popular evangelical Bible teacher of the first part of the century, much like H. A. Ironside in his diligent but broad, practical expositions of Bible books. Gaebelein was premillennial and dispensational, and editor for many years of Our Hope Magazine.
James Rosscup - Gill (1697–1771), a pastor of England, wrote these which are two-column pages, ca. 900–1,000 pages per volume, Originally they were 9 volumes, folio. He also wrote Body of Divinity, 3 volumes, and several other volumes. His commentary is evangelical, wrestles with texts, is often wordy and not to the point but with worthy things for the patient who follow the ponderous detail and fish out slowly what his interpretation of a text is. He feels the thousand years in Revelation 20 cannot begin until after the conversion of the Jews and the bringing in of the fullness of the Gentiles and destruction of all antiChristian powers (volume 6, p. 1063) but in an amillennial sense of new heavens and new earth coming right after Christ's second advent (1064–65), and the literal thousand years of binding at the same time. He feels the group that gathers against the holy city at the end of the thousand years is the resurrected wicked dead from the four quarters of the earth (i.e. from all the earth, etc. (1067).  
Spurgeon - Beyond all controversy, Gill was one of the most able Hebraists of his day, and in other matters no mean proficient...His ultraism is discarded, but his learning is respected: the world and the church take leave to question his dogmatism, but they both bow before his erudition. Probably no man since Gill's days has at all equalled him in the matter of Rabbinical learning.
He preached in the same church as C. H. Spurgeon over one hundred years earlier. Yet most people today have never heard of John Gill. This is unfortunate, since his works contain priceless gems of information that are found nowhere except in the ancient writings of the Jews. 
Most are Audio with a few transcripts. Contributors include Mark Dever, Kent Hughes, Alistair Begg, D A Carson, etc
Each Message is 15-20 pages
Spurgeon - A Christian man wishing for the cream of expository writers could not make a better purchase. Ministers, as a rule, should not buy condensations, but get the works themselves.
James Rosscup - This evangelical work, devotional in character, has been in constant demand for about 280 years. Its insight into human problems is great, but it often does not deal adequately with problems in the text. The one-volume form eliminates the Biblical text and is thus less bulky. It has sold very well. The late Wilbur M. Smith, internationally noted Bible teacher, seminary professor and lover of books, tabbed this "The greatest devotional commentary ever written". Henry was born in a Welch farmhouse, studied law, and became a Presbyterian minister near London. He wrote this commentary in the last 13 years before he died at 52 in 1714. The first of six volumes was published in 1708. He completed through Acts, and the rest of the New Testament was done by 14 clergymen. (Ed: Thus James are not the comments of Matthew Henry).
James Rosscup - Favoring authorship by Paul (30–32), Towner provides a succinct, lucid commentary that sometimes explains verses or parts of them, sometimes ignores things (as "especially those who believe," 4:10; "save both yourself and your hearers," 4:16; or 2 Tim. 4:8, where the words do not really resolve Towner's idea that a faithful life is necessary for receiving a crown, final righteousness, with this being of grace and not earned). Overall, the work seems below average, a mixture of being of some help and of little help, this depending on which verse. It will be of mediocre benefit only to those wanting a cursory, yet easily flowing guide. It grew out of Towner's Ph. D. dissertation under I. Howard Marshall at the University of Aberdeen, Scotland, but does not approach Marshall's usual kind of serious explanation.
1 Timothy 1
Rosscup - This is a helpful old set of 1863 for laypeople and pastors to have because it usually comments at least to some degree on problems. Though terse, it provides something good on almost any passage, phrase by phrase and is to some degree critical in nature. It is evangelical. There is also a 1-volume edition, briefer at some points (Grand Rapids: Zondervan, 1961). Especially in its multi-volume form this is one of the old evangelical works that offers fairly solid though brief help on many verses. Spurgeon said, "It contains so great a variety of information that if a man had no other exposition he would find himself at no great loss if he possessed this and used it diligently" (Commenting and Commentaries, p. 3). Things have changed greatly since this assessment! It is primarily of help to pastors and lay people looking for quick, though usually somewhat knowledgeable treatments on verses.
Spurgeon - A really standard work. We consult it continually, and with growing interest. Mr. Fausset's portion strikes us as being of the highest order. 
My Comment - This is one of the best older (Pre-1800) works on interpretation of prophecy as it tends to interpret the text literally and not allegorically.
UNABRIDGED VERSION
Audio & Transcripts from a former Dallas Theological professor. Conservative. Solid.
Explanatory Analysis of St. Paul's First Epistle to Timothy (1897)
Cyril Barber - This "first century message to twentieth century pastors" is a work of rare merit, and we welcome its reappearance.
Liddon structures the text and intersperses his comments between the structured lines. Interesting but somewhat difficult to follow. There is also a considerable amount of Greek so a working knowledge of Greek would be necessary to derive the most value from this work.
Excellent Expository Sermons. Recommended
Cyril Barber (commenting on MacArthur's printed commentary which is similar to his sermons) - This homiletic exposition ranks as one of the best on Paul's letter to Titus. It is thorough, practical, and vitally related to the needs of both people and the church. Pastors as well as lay people will appreciate the writer's insights. Recommended. (The Minister's Library - Volume 3)
James Rosscup - One of the world's most widely-known pastors gives articulate and rather detailed, basic expositions of verses with arresting illustrations. He deals with word meaning, flow of context, background, and sometimes mentions other views. The works are especially profitable for pastors, students, and lay readers aroused to read about main expositional issues and to grow.
James Rosscup - This evangelical work is both homiletical and expository and is often very good homiletically but weaker otherwise. Helpful in discussing Bible characters, it is weak in prophecy at times because of allegorization. It is not really as valuable today as many other sets for the serious Bible student. The expositions are in the form of sermons.
Rosscup - This work, with that of Bernard among older efforts, deals with the Greek text in a thorough manner and offers the student much help. It is one of the more valuable commentaries on the Greek.
D Edmond Hiebert - Greek text. A full exegetical treatment of these epistles by an evangelical German scholar of the past century (1893). Scholarly and technical, providing references to scholarly views of the authors own times.
CYRIL BARBER - from "The Minister's Library - Volume 2" and "The Minister's Library - Volume 3"
*Bernard, John Henry. The Pastoral Epistles. Grand Rapids: Baker Book House, 1980. First published in the Cambridge Greek Testament series in 1899, this exegetical study is preceded by a lengthy introduction. A critical edition of the Greek text follows and then a word-byword or phrase-by-phrase exposition of the text. Excellent.
Caird, George Bradford. Paul's Letters from Prison. New Clarendon Bible. London: Oxford University Press, 1976. One of the better works in this series. Of value for its exegetical insights.
*Calvin, John. Sermons on the Epistles of Timothy and Titus. Edinburgh, U.K./Carlisle, Pa.: Banner of Truth Trust, 1983. First published in 1579, this facsimile edition consisting of 1,248 pages of exposition and application contains the great Reformer's messages delivered before the congregation of the Cathedral of St. Peter, Geneva. The messages were taken down in shorthand and were later translated by a person who signed himself "L.T" Spurgeon highly esteemed these messages, and they are now available again in the same format as that which graced the homes of Puritan laypeople three hundred years ago. Their richness and relevance will amply repay the time spent mastering their contents. This is a worthy reprint, beautifully bound, and printed on fine paper. Recommended
*Clark, Gordon Haddon. The Pastoral Epistles. Jefferson, Md.: Trinity Foundation, 1983. Uses these epistles to address some of the complex problems facing the church today. Provides an informative exposition, and deftly applies the truth of what Paul taught to the needs of believers. Favors the Reformed tradition.
Dibelius, Martin, and Hans Conzelmann. The Pastoral Epistles. Translated by P Buttolph and A. Yarbro. Edited by H. Koester. Philadelphia: Fortress Press, 1972. A commentary built on the premise that these epistles are unauthentic and that a form-critical approach is indispensable to exegesis and a proper understanding of their meaning. The handling of the text is thorough and exacting. The work, however, does not give evidence of having any of those features that a pastor will find helpful as he prepares his messages.
Fairbaim, Patrick. The Pastoral Epistles. Minneapolis: Klock & Klock Christian Publishers, 1980. A particularly appropriate reprint in light of the fact that so many men are leaving the ministry on account of its unusual pressures. Fairbairn provides a delightful example of exegesis aiding the exposition of the text.
Fee, Gordon D. First and Second Timothy, Titus. Revised ed. New International Commentary on the New Testament. Peabody, ME: Hendricksen Publishers, 1988. Based on the NIV, this verse-by-verse commentary succeeds in highlighting the most important elements of these epistles. Conservative and non-technical. Ideal for lay Bible study.
Fernando, Ajith. Leadership Lifestyle: A Study of 1 Timothy. Wheaton, Ill.: Tyndale House Publishers, 1985. Drawing heavily on other authors for his information on leadership, Fernando deals solely with the English text of 1 Timothy. The result is a work of interest but one that lacks depth and fails to provide the reader with anything of lasting significance.
*Gromacki, Robert Glenn.  Stand True to the Charge: An Exposition of I Timothy. Grand Rapids: Baker Book House, 1982. A fine treatment of Paul's message to a young pastor. Describes the essence of the ministry with guidelines for the establishment of local churches.
Guthrie, Donald. The Pastoral Epistles: An Introduction and Commentary. Revised ed. Tyndale New Testament Commentaries. Grand Rapids: Wm. B. Eerdmans Publishing Co., 1990. First published in 1957, this excellent lay-level commentary has already proven its worth many times over. Now in its revised format it will continue to enrich the lives of those who read it. Recommended.
Hanson, Anthony Tyrell. The Pastoral Epistles. New Century Bible Commentary. Grand Rapids: Wm. B. Eerdmans Publishing Co., 1982. This totally new work is not to be confused with Hanson's Studies in the Pastoral Epistles (1968). His comments are incisive and worthy of serious consideration.
Houlden, J. L. The Pastoral Epistles: 1 and 2 Timothy, Titus. Penguin New Testament Commentaries. London: Penguin Books, 1975. (Exceedingly brief. This well-written but biased interpretation attempts to establish a nonPauline authorship for these letters. Its redeeming feature lies in its exegetical insights. In other matters, however, it is unreliable.
Hughes, R. Kent, and Bryan Chapell. 1 & 2 Timothy and Titus. Wheaton, IL: Crossway, 2000. The authors include personal anecdotes in these commentaries, and this gives their work a downto-earth quality. They adhere to the text and are not afraid to champion interpretations (e.g., of 1 Timothy 2:11-12) that are unpopular in today's milieu. Anyone teaching or preaching on these "pastoral" epistles will find considerable help in these pages.
Johnson, Luke Timothy. First Timothy, Second Timothy, Titus. Knox Preaching Guides. Atlanta: John Knox Press, 1987. Begins with the reasons for the neglect of the Pastorals, but ignores the effect those who have denied their Pauline authorship has had on others. Provides new ideas on the values inherent in these canonical works.
*Kent, Homer Austin, Jr. The Pastoral Epistles: Studies in 1 and 2 Timothy and Titus. Rev ed. Chicago: Moody Press, 1982. This exemplary study has stood the test of time. Now, in this new, revised edition, Kent's commentary should continue to enjoy wide-spread acceptance.
Knight, George William, III. The Pastoral Epistles: A Commentary on the Greek Text. Grand Rapids: Wm. B. Eerdmans Publishing Co., 1992. Whatever Knight writes about is deserving of our serious consideration. In this full-scale commentary on the Greek text Knight pays careful attention to the comments of previous interpreters, both ancient and modern, before offering his own detailed explanation of the meaning of Paul's words. For the benefit of preachers, he makes available the meanings and interrelationships of Greek words, and then identifies Paul's probable intent behind his usage of a specific word or phrase. Included is the background of each letter, the personalities and circumstances of the recipients, and the kind of data that preachers will find useful as they apply the text
Lea, Thomas D., and Hayne P. Griffin, Jr. 1, 2 Timothy, Titus. New American Commentary. Nashville: Broadman Press, 1992. Written in a readable style, this volume aims at explaining the doctrinal teaching of each letter. The introductions are helpful and defend Paul's authorship. Outlines and summaries will be welcomed by pastors.
*Liddon, Henry Parry. Explanatory Analysis of St. Paul's First Epistle to Timothy. Minneapolis: Klock & Klock Christian Publishers, 1978. This "first century message to twentieth century pastors" is a work of rare merit, and we welcome its reappearance.
MacArthur, John F., Jr. First Timothy. MacArthur New Testament Commentary. Chicago: Moody Press, 1995. This, the first of MacArthur's commentaries on the Pastoral Epistles, makes available to readers a wealth of information about the local church, its organization and outreach. The author is conservative in his handling of the Biblical text, adheres to the Pauline authorship, and dates 1 Timothy about A.D. 63-64. Recommended.
Marshall, I. Howard. The Pastoral Epistles. International Critical Commentary. Edinburgh: Clark, 1999. As always Marshall provides an excellent discussion of these letters, though he hedges the issue of Paul's authorship. The treatment of Greek words and syntax places this work among the best ever written on these canonical books. Marshall brings together a vast amount of material, and preachers will find his discussion of different topics helpful.
Mounce, William D. Pastoral Epistles. Word Biblical Commentary. Nashville: Nelson, 2000. Defends the Pauline authorship, but adopts a vacillating approach to passages dealing with gender roles. Some disturbing elements are to be noted in Mounce's presentation, for example his statement that "there is no salvation apart from discipleship" (p. 434). This is a very full work and the judicious reader has much to gain from it.
Oden, Thomas C. First and Second Timothy. Interpretation, a Biblical Commentary for Teaching and Preaching. Louisville, KY: John Knox Press, 1989. Defends the Pauline authorship as well as two Roman imprisonments for the apostle Paul. Provides the kind of comments on the text that preachers will find most helpful.
Quinn, Jerome D., and William C. Wacker. The First and Second Letters to Timothy: A New Translation with Notes and Commentary. Grand Rapids: Eerdmans, 2000. The inaugural volume of the new Eerdmans Critical Commentary series. Gives a fresh, readable translation and commentary that shows how the apostle Paul's teaching—whether addressing the problems of church leadership, the roles of women in the church, the use of wealth, false doctrine, worship, and ethics--is relevant to church life today
Ramsay, William Mitchell. Historical Commentary on the Pastoral Epistles. Edited by Mark Wilson. Grand Rapids: Kregel Publications, 1996. First published in The Expositor, 1909-1911. F. F. Bruce wrote of Ramsay's studies: "My debt to the writings of Sir William Ramsay [is great]. I am repeatedly amazed by scholars of a later date who seem unaware of the contributions of particular value which he made to certain areas of New Testament study." Crammed with valuable insights into the culture and geography of the first century A.D., this is a volume that pastors should turn to repeatedly.
*Rowland, Alfred. Studies in First Timothy. Minneapolis: Klock & Klock Christian Publishers, 1985. "We may say it is a work of no ordinary value, and Christians will find it a rich feast. It is needless, of course, to say that [this study] is a work of a scholar; it is also the work of a wholehearted believer and its design was intended for the use of all who love the Lord in simplicity and truth" (The English Churchman).
Stott, John Robert Walmsey. Guard the Truth: The Message of 1 Timothy and Titus. Downers Grove, IL: InterVarsity, 1996. Stott contends that the "true apostolic succession is a continuity not of order but of doctrine, namely the teaching of the apostles handed on from generation to generation." In this companion volume to Guard the Gospel Stott places before his readers the fruit of his study of the NT and diligent labor. Each section is well outlined with numerous summaries in the paragraphs. Highly recommended.
JOURNAL ARTICLES
VINCENT CHEUNG - 69 page PDF
Rosscup - Getz has authored several books on character studies and life-style principles in biblical books. Here again he has much practical helpfulness as he points out traits that believers today can emulate in the enabling of the Spirit. The book is simple, well-organized, and contributive for a leader or any Christian in a devotional series day by day.
DAVID HOCKING
PASTORLIFE - sermons
Sermon Notes for 1 Timothy
Through the Bible Series
CLAUDE STAUFFER - Calvary Chapel - 1 Timothy Sermon Transcripts each about 20 pages
D Edmond Hiebert - Greek text. The introductions provide a satisfactory study of the problems connected with the Pastorals from a conservative viewpoint. The exegetical notes on the text of the epistles are thorough, thoughtful, and scholarly.

Cyril Barber - This....1886 commentary from the Cambridge Greek Testament series readily interacts with critical issues raised by the publication of the NT texts of Tischendorf and Tregelles. Plummer then treats these letters in a most commendable way, providing some unique insights into the thought of the apostle and the nuances of the original text. (The Minister's Library, Volume 2)

James Rosscup writes "Though old, this is a good study from the Greek text which will be helpful in any more advanced study of the epistles. There are other works more highly recommended, however." (Commentaries for Biblical Expositors: An Annotated Bibliography of Selected Works)
EXPOSITOR'S DICTIONARY OF TEXTS
D Edmond Hiebert - The introduction adequately treats the critical problems from a conservative position. Full and informative notes on the text; valuable appendixes.
D Edmond Hiebert - Greek text. Lock leans to the conservative view but makes no pronouncements on the vexing critical problems. The notes on the Greek text are rather thin. Not up to the high standard of this series.
John Cereghin - . Popular expositions. He urges the joy of soulwinning (14); stressses the enabling power of God (34); teaches unlimited redemption in Christ (55); emphasizes that only God can qualify men for the ministry (73); attacks Theosophy, Seventh Day Adventism, Christian Science (103); warns against the "social gospel" (111): holds that the Sermon on the Mount is for all believers (139); warns against evolution (155).

James Rosscup - He is staunchly evangelical, showing good broad surveys based on diligent study, practical turns, even choice illustrations. In prophecy he is premillennial dispensational....Many preachers have found that Ironside works, read along with heavier books on details of exegesis, help them see the sweep of the message and prime their spirits for practical relevance.
D Edmond Hiebert - A full, vigorous interpretation with a clear Plymouth Brethren emphasis.

John Cereghin - A careful exposition by a voluminous Plymouth Brethren scholar of the 19th century.
A E KNOCH - conservative, literal, discussions vary from 4 pages to more than 20 pages depending on length of the book.
D Edmond Hiebert - Uses author's own translation. A scholarly, conservative work giving a comprehensive discussion of the Pastorals as a group as well as the individual epistles. A verse-by-verse exposition characterized by spiritual warmth and practical appeal.
D Edmond Hiebert - Greek text. A full exegetical treatment of these epistles by an evangelical German scholar of the past century. Scholarly and technical, providing references to scholarly views of the authors own times.
D Edmond Hiebert -  Oosterzee, J. J. Van, "The Pastoral Letters," J. P. Lange's Commentary on the Holy Scriptures. Translated from the German.  (1863). The abundant material is in three sections: exegetical and critical; doctrinal and ethical; homiletical and practical. A full evangelical treatment by a Dutch Reformed minister and theologian of the past century.

James Rosscup - The treatments of books within this evangelical set vary in importance. Generally, one finds a wealth of detailed commentary, background, and some critical and exegetical notes. Often, however, there is much excess verbiage that does not help particularly. On the other hand, it usually has something to assist the expositor on problems and is a good general set for pastors and serious lay people though it is old.
SCOTT GRANT
PAUL TAYLOR
1 Timothy 2:5 There is One God - 1 Timothy 2:5

The salvation of man is an embodiment of God Himself. The essence, the heart, the mind, the attributes, the character, the government of God, are all embarked, embodied, and exhibited in the salvation of man. It is a work so surpassingly stupendous, glorious, and divine, we can account for its vast and unique character, and its transcendent results, upon no other principle than its essential demonstration of Deity-"God manifest in the flesh." To mix, then, anything extraneous with this great and finished work, to add to it anything of human device, would seem a crime of deepest dye-a sin, the pardon of which might well extend beyond the provision of its mercy. God has, at every point, with a jealous regard for His own glory, exhibited and protected this great truth. Over the cross beneath which as a sinner I stand-inscribed upon the portal of the refuge into which as a sinner I flee-above the fountain within which as a sinner I bathe-upon every object on which as a sinner I believingly gaze, God has written one sentence-solemn, pregnant, and emphatic-"Jesus only!" 

Jesus alone could stoop to our low estate. He only could stand between justice and the criminal-the Day's-man between God and us. He only had divinity enough, and merit enough, and holiness enough, and strength enough, and love enough to undertake and perfect our redemption. None other could embark in the mighty enterprise of saving lost man but Him. To no other hand but His did the Father from eternity commit His church-His peculiar treasure. To Jesus only could be entrusted the recovery and the keeping of this cabinet of precious jewels-jewels lost and scattered, and hidden in the fall, yet predestinated to a rescue and a glory great and endless as God's own being. Jesus only could bear our sin, and sustain our curse, endure our penalty, cancel our debt, and reconcile us unto God. In His bosom only could the elements of our hell find a flame of love sufficient to extinguish them; and by His merit only could the glories of our heaven stand before our eye palpable and revealed. Jesus must wholly save, or the sinner must forever perish. Listen to the language of Peter, uttered when "filled with the Holy Spirit," and addressed with burning zeal to the Christ-rejecting Sanhedrin: "This is the stone which was set at nothing of you builders, which is become the head of the corner. Neither is there salvation in any other: for there is none other name under heaven given among men whereby we must be saved." Thus, in the great and momentous matter of our salvation, Jesus must be all. 
P G MATTHEW
P G MATTHEW
VINCENT CHEUNG
DON GARLINGTON 
More technical notes
Excellent sermon Illustrations. Updated December, 2018.
See also 1 Timothy - Multiple Illustrations on one page
Interesting Resource -"Germ Notes", Sermon Ideas
NOTE: If you are not familiar with the great saint Charles Simeon see Dr John Piper's discussion of Simeon's life - you will want to read Simeon's sermons after meeting him! - click Brothers We Must Not Mind a Little Suffering (Mp3 even better)
All of Spurgeon's Sermons on 1 Timothy
1 Timothy 4:15
True Heart Energy - "Meditate upon these things, give thyself wholly tothem; that thy profiting may appear to all."
THIS is, practically, a promise that, by diligent meditation and the giving up of our whole mind to our work for the Lord, we shall make a progress which all can see. Not by hasty reading, but by deep meditation, we profit by the Word of God. Not by doing a great deal of work in a slovenly manner, but by giving our best thought to what we attempt, we shall get real profit. "In all labor there is profit," but not in fuss and hurry without true heart energy.
If we divide ourselves between God and mammon, or Christ and self, we shall make no progress. We must give ourselves wholly to holy things, or else we shall be poor traders in heavenly business; and at our stock-taking, no profit will be shown.
Am I a minister? Let me be a minister wholly, and not spend my energies upon secondary concerns. What have I to do with party politics, or vain amusements? Am I a Christian? Let me make my service of Jesus my occupation, my lifework, my one pursuit. We must be in-and-in with Jesus, and then out-and-out for Jesus, or else we shall make neither progress nor profit, and neither the church nor the world will feel that forceful influence which the Lord would have us exercise.
Well Done Expositions
THEOLOGY OF WORK - From the Theology of Work Project. CLICK HERE FOR LIST OF COMMENTARIES ON ALL 66 BOOKS - click "Bible Commentary" in upper left corner, select book of interest. (This work was published as a book in 2014-2016) but is available at no charge on the web.
1 Timothy 1
1 Timothy 2
1 Timothy 3
1 Timothy 4
1 Timothy 5
1 Timothy 6
Well Done Expositions
1 Timothy 1
1 Timothy 2
1 Timothy 3
1 Timothy 4
1 Timothy 5
1 Timothy 6
Texas Corners Bible Church. Each transcript about 4-5 pages. Almost 200 pages total. 
Notes on original Greek text
Christ Our Hope
W. Grant.
1 Timothy 1:1
God Commanding Human Life
The Presbyterian
1 Timothy 1:1
Our Hope
S. Martin.
1 Timothy 1:1
The Apostle's Claim to Authority
A. Rowland, LL. B.
1 Timothy 1:1
The Minister's Authority Should be as Much Regarded as His Sufficiency
J. Spencer.
1 Timothy 1:1
Apostolic Address and Greeting
T. Croskery
1 Timothy 1:1, 2
The Divine Benediction
W.M. Statham
1 Timothy 1:1, 2
Introduction
R. Finlayson
1 Timothy 1:1-11
A Christian Salutation
A. Rowland, LL. B.
1 Timothy 1:2
Friendship Complemental
A. Plummer, D. D.
1 Timothy 1:2
Grace, Mercy, and Peace
J. B. Owen, M. A.
1 Timothy 1:2
Spiritual Paternity
C. H. Spurgeon.
1 Timothy 1:2
The Price of Peace
A. E. Stuart.
1 Timothy 1:2
The Relation Between Older and Younger Workers
Phillips Brooks, D. D.
1 Timothy 1:2
The Relations of Paul and Timothy
A. Rowland, LL. B.
1 Timothy 1:2
Speculations Condemned
A. Plummer, D. D.
1 Timothy 1:3-4
The Doctrine Condemned in the Pastoral Epistles a Jewish Form of Gnosticism
A. Plummer, D. D.
1 Timothy 1:3-4
The Object of Timothy's Continued Sojourn At Ephesus
T. Croskery
1 Timothy 1:3, 4
Timothy's Charge
A. Rowland, LL. B.
1 Timothy 1:3-4
Modern Gospels False
C. W. Townsend.
1 Timothy 1:4
Old Doctrines Enduring
J. Halsey.
1 Timothy 1:4
Self-Made Gospels Useless
C. H. Spurgeon.
1 Timothy 1:4
The Groundwork of Christianity
H. W. Beecher.
1 Timothy 1:4
Unprofitable Disputes to be Avoided
Richard Baxter.
1 Timothy 1:4
Unprofitable Speculations
A. Fuller.
1 Timothy 1:4
Life's Inner Springs
W.M. Statham
1 Timothy 1:5
The Absence of Hypocrisy
W.M. Statham
1 Timothy 1:5
The Sense of Rectitude
W.M. Statham
1 Timothy 1:5
The Vital End of Religion
W.M. Statham
1 Timothy 1:5
A Good Conscience
The Homilist
1 Timothy 1:5-7
A Good Conscience
D. Katterns.
1 Timothy 1:5-7
Importance of a Good Conscience
S. S. Chronicle
1 Timothy 1:5-7
Nature of the Charge Connected with the Fulfillment of God's Dispensation
T. Croskery
1 Timothy 1:5-7
The End of the Commandment
A. Rowland, LL. B.
1 Timothy 1:5-7
The Importance of Heart Love
C. Lane, M. A.
1 Timothy 1:5-7
The Use and the Abuse of the Gospel
The Homilist
1 Timothy 1:5-7
Unfeigned Faith
 
1 Timothy 1:5-7
The Nature and Design of the Law
T. Croskery
1 Timothy 1:8, 9
Applying the Law
 
1 Timothy 1:8-10
Design of the Law
C. H. Spurgeon.
1 Timothy 1:8-10
On the Law
G. Clayton, M. A.
1 Timothy 1:8-10
Sound Doctrine
Phillips Brooks, D. D.
1 Timothy 1:8-10
The Law Good
T. Guthrie, D. D.
1 Timothy 1:8-10
The Lawful and Unlawful Use of Law
F. W. Robertson, M. A.
1 Timothy 1:8-10
The Moral Teaching of the Gnostics
A. Plummer, D. D.
1 Timothy 1:8-10
The Proper Uses of the Law
J. E. Hull, B. A.
1 Timothy 1:8-10
The Purpose of the Law
A. Rowland, LL. B.
1 Timothy 1:8-10
The Right Use of the Divine Law
W. Howels.
1 Timothy 1:8-10
The Right Use of the Law
B. Beddome, M. A.
1 Timothy 1:8-10
The Use of the Law
T. Chalmers, D. D.
1 Timothy 1:8-10
The Use of the Law
T. Chalmers, D. D.
1 Timothy 1:8-10
The Use of the Law
J. Graham.
1 Timothy 1:8-10
Using the Law
 
1 Timothy 1:8-10
A Gospel of Glory
W.M. Statham
1 Timothy 1:11
The Beatific God
F. Ferguson.
1 Timothy 1:11
The Glorious Gospel
D. King, LL. D.
1 Timothy 1:11
The Glorious Gospel
J. C. Miller, M. A.
1 Timothy 1:11
The Glorious Gospel
H. Melvill, B. D.
1 Timothy 1:11
The Glorious Gospel
W. J. Brock, B. A.
1 Timothy 1:11
The Glorious Gospel
J. Spence, D. D.
1 Timothy 1:11
The Glory of the Gospel
T. Adkins
1 Timothy 1:11
The Gospel of the Glory of the Happy God
A. Maclaren, D. D.
1 Timothy 1:11
The Gospel of the Glory of the Happy God'
Alexander Maclaren
1 Timothy 1:11
The Gospel, Glad Tidings
E. Payson.
1 Timothy 1:11
The Happiness of God
Archbishop Tillotson.
1 Timothy 1:11
The Happiness of the Eternal Mind
E. White.
1 Timothy 1:11
The Nature of God
W.M. Statham
1 Timothy 1:11
The Preeminent Glory of the Gospel
J. Stoughton, D. D.
1 Timothy 1:11
Trustees of the Truth
W.M. Statham
1 Timothy 1:11
Ministers Thankful for Their Office
N. Emmons, D. D.
1 Timothy 1:12
The Attractions of the Christian Ministry
T. F. Burnham.
1 Timothy 1:12
The Summons to Service
A. Rowland, LL. B.
1 Timothy 1:12
Ejaculation of Thankfulness for This High Trust
T. Croskery
1 Timothy 1:12, 13
Personal Digression
R. Finlayson
1 Timothy 1:12-17
A Wonderful Change
 
1 Timothy 1:13
I was Before
C. H. Spurgeon.
1 Timothy 1:13
St. Paul's Wish to be Accursed from Christ
Andrew Lee et al
1 Timothy 1:13
The Lord's Mercy Contrasted with His Own Want of it
T. Croskery
1 Timothy 1:13
The Memory of Forgiven Sins
The Homilist
1 Timothy 1:13
Transformation of the Vilest
 
1 Timothy 1:13
Abundant Grace
 
1 Timothy 1:14
The Exceeding Abundant Grace of God
G. Clayton.
1 Timothy 1:14
The Saviour's Grace in its Freeness and Effects
W. Jay.
1 Timothy 1:14
The Super-Abounding Grace of the Lord to the Apostle
T. Croskery
1 Timothy 1:14
A Faithful Saying
M. G. Pearse.
1 Timothy 1:15
A Gospel Text
 
1 Timothy 1:15
Christ's Power to Save
T. De Witt Talmage.
1 Timothy 1:15
For Whom is the Gospel Meant
C. H. Spurgeon.
1 Timothy 1:15
Fourth Sunday After Trinity
F. D. Maurice, M. A.
1 Timothy 1:15
Sin
D. J. Vaughan, M. A.
1 Timothy 1:15
The Chief of Sinners
J. S. Spencer, D. D.
1 Timothy 1:15
The Chief of Sinners
C. H. Spurgeon.
1 Timothy 1:15
The Chief of Sinners
C. Moinet, M. A.
1 Timothy 1:15
The Chief of Sinners
Alexander Maclaren
1 Timothy 1:15
The Chief Sinners Objects of the Choicest Mercy
 
1 Timothy 1:15
The Faithful Saying
C. Bradley, M. A.
1 Timothy 1:15
The Glorious Gospel
Charles Haddon Spurgeon
1 Timothy 1:15
The Gospel and its Recommendation
J. H. Wilson, M. A.
1 Timothy 1:15
The Gospel in a Sentence
A. Rowland, LL. B.
1 Timothy 1:15
The Gospel in Small
Alexander Maclaren
1 Timothy 1:15
The Mission of Christ to the Worst
E. White.
1 Timothy 1:15
The Object of Christ's Coming into the World
R. Newton, D. D.
1 Timothy 1:15
The Pattern Convert; Or, the Chief Sinner Saved
J. H. Hill.
1 Timothy 1:15
The Sinner's Door
W. Riddell.
1 Timothy 1:15
The Summary of the Gospel
T. Croskery
1 Timothy 1:15
The World Small for So Great a Transaction as Redemption
J. B. Brown, B. A.
1 Timothy 1:15
Worthy of All Acceleration
J. B. Brown, B. A.
1 Timothy 1:15
A Test Case
Alexander Maclaren
1 Timothy 1:16
An Encouraging Reflection
J. Flavel.
1 Timothy 1:16
Encouragement from the Case of St. Paul
C. H. Spurgeon.
1 Timothy 1:16
John Newton's Conversion
J. Newton.
1 Timothy 1:16
On Patterns in Religion
E. White.
1 Timothy 1:16
Paul an Example of Mercy
T. Kidd.
1 Timothy 1:16
Paul's Conversion a Pattern
C. H. Spurgeon.
1 Timothy 1:16
Praise for Salvation
A. Rowland, LL. B.
1 Timothy 1:16
Salvation for the Chief of Sinners
E. Bayley, M. A.
1 Timothy 1:16
Saul of Tarsus Obtaining Mercy
J. Alexander.
1 Timothy 1:16
The Character and Conversion of Saul of Tarsus
J. Sherman.
1 Timothy 1:16
The Divine Mercy Unlimited
S. Charnock.
1 Timothy 1:16
The Apostle an Example of the Divine Long-Suffering to All Ages
T. Croskery
1 Timothy 1:16, 17
King Immortal
H. O. Mackey.
1 Timothy 1:17
The Glory of the King
Alexander Maclaren
1 Timothy 1:17
The King of the Ages
A. A. Dauncey.
1 Timothy 1:17
A Good Warfare
J. Cross, D. D.
1 Timothy 1:18
Timothy's Charge and Warning
A. Rowland, LL. B.
1 Timothy 1:18
Recurrence to Timothy
R. Finlayson
1 Timothy 1:18-20
The Solemn Charge to Timothy
T. Croskery
1 Timothy 1:18-20
A Good Conscience
J. H. Wilson, M. A.
1 Timothy 1:19
A Good Conscience
J. H. Wilson, M. A.
1 Timothy 1:19
Faith and a Good Conscience
W. Arnot.
1 Timothy 1:19
Faith the Cabinet of Conscience
T. Seeker.
1 Timothy 1:19
Good Conscience a Man's Longest Friend
J. Spencer.
1 Timothy 1:19
Human Wreckage
R. Finlayson
1 Timothy 1:19
Making Shipwreck of the Soul
J. T. Davidson, D. D.
1 Timothy 1:19
Shipwrecks
R. A. Davies.
1 Timothy 1:19
The Great Shipwreck
J. Wells.
1 Timothy 1:19
Wrecked Through Losing a Good Conscience
T. De Witt Talmage.
1 Timothy 1:19
The Regulation of Public Worship
T. Croskery
1 Timothy 2:1
Aspects of the Times
W. M. Statham.
1 Timothy 2:1-2
Christians Exhorted to Pray for the Queen and Parliament
T. Binney.
1 Timothy 2:1-2
Gordon and Intercessory Prayer
 
1 Timothy 2:1-2
Intercessory Prayer
A. Rowland, LL. B.
1 Timothy 2:1-2
Kings Over-Ruled by God
H. W. Sheppard.
1 Timothy 2:1-2
On Intercession for Others
J. Venn.
1 Timothy 2:1-2
Pray for Those in Authority
 
1 Timothy 2:1-2
Prayer for Kings
I. Barrow.
1 Timothy 2:1-2
Prayer for Others
G. Noel.
1 Timothy 2:1-2
Prayer for Others
H. W. Beecher.
1 Timothy 2:1-2
Prayer for Rulers
E. Payson.
1 Timothy 2:1-2
Prayer for Those in Authority
A. Bell.
1 Timothy 2:1-2
Prayer for Those in Authority
 
1 Timothy 2:1-2
Praying for Others
A. Plummer, D. D.
1 Timothy 2:1-2
The Duty of Prayer for All Who are in Eminent Place
J. K. Foster.
1 Timothy 2:1-2
The Duty of Public Intercession and Thanksgiving for Princes
F. Atterbury, D. D.
1 Timothy 2:1-2
Universalism
R. Finlayson
1 Timothy 2:1-7
A Peaceable Life
W.M. Statham
1 Timothy 2:2
A Quiet Life
W.M. Statham
1 Timothy 2:2
Moral Loveliness
W.M. Statham
1 Timothy 2:2
All Men to be Saved
J. Vaughan, M. A.
1 Timothy 2:3-4
God Would have All Men to be Saved
R. Watson.
1 Timothy 2:3-4
Our Saviour
W. Birch.
1 Timothy 2:3-4
Redemption Universal
H. Melvill, B. D.
1 Timothy 2:3-4
Salvation by Knowing the Truth
C. H. Spurgeon.
1 Timothy 2:3-4
The Beneficial and Acceptable Nature of Such Catholic Prayer
T. Croskery
1 Timothy 2:3, 4
The Saviour -- God
A. Clarke, D. D.
1 Timothy 2:3-4
The Saviour God
G. J. Proctor.
1 Timothy 2:3-4
Christ Jesus the Mediator
I. Watkins.
1 Timothy 2:5
Christ Jesus the Only Mediator Between God and Men
J. Tillotson, D. D.
1 Timothy 2:5
Christ, the Mediating Man
W. Braden.
1 Timothy 2:5
Christ's -- a True and Proper Humanity
R. Ferguson.
1 Timothy 2:5
Jesus Christ the One Mediator Between God and Man
John Richardson, B. A.
1 Timothy 2:5
Only One Mediator
Sunday at Home.
1 Timothy 2:5
The Atonement
A. Rowland, LL. B.
1 Timothy 2:5
The Man Christ Jesus
R. S. Candlish, D. D.
1 Timothy 2:5
The Mediation of Christ
J. Feet, D. D.
1 Timothy 2:5
The Mediator of the Covenant
W. Whitaker, M. A.
1 Timothy 2:5
The One Mediator
R. H. Storey, D. D.
1 Timothy 2:5
The Self-Giving of Christ
W.M. Statham
1 Timothy 2:6
A Scripture Description of Prayer
J. Parsons.
1 Timothy 2:8
Prayer
W. Jay.
1 Timothy 2:8
Prayer Without Anger
Jeremy Taylor.
1 Timothy 2:8
Praying Everywhere
 
1 Timothy 2:8
The Conduct of Public Prayer by Men
T. Croskery
1 Timothy 2:8
Where and How to Pray
Alexander Maclaren
1 Timothy 2:8
Wrath and Prayer
A. Vinet, D. D.
1 Timothy 2:8
The Sexes in the Christian, Assembly
R. Finlayson
1 Timothy 2:8-15
Modest Adornment
W.M. Statham
1 Timothy 2:9
The Sexes in the Christian, Assembly
R. Finlayson
1 Timothy 2:8-15
The Attire and Deportment of Women in the Christian Assemblies
T. Croskery
1 Timothy 2:9, 10
A Becoming Adornment
 
1 Timothy 2:9-14
A Good Use for Ornaments
C. H. Spurgeon.
1 Timothy 2:9-14
A Passion for Extravagant Dress
 
1 Timothy 2:9-14
Advice Against Jewellery
Lady Bellairs.
1 Timothy 2:9-14
Silence of Women
 
1 Timothy 2:9-14
The Charity Purse
J. Stoughton, D. D.
1 Timothy 2:9-14
The Position of Woman
A. Rowland, LL. B.
1 Timothy 2:9-14
The Profession of Godliness
J. Slade, M. A.
1 Timothy 2:9-14
Woman's Sphere of Influence
Stoleford A. Brooke, M. A.
1 Timothy 2:9-14
Woman's True Dignity
A. Rowland, LL. B.
1 Timothy 2:9-14
The Proper Sphere and Behavior of Women
T. Croskery
1 Timothy 2:11-15
Man and Woman: Their Relative Work
C. Stanford, D. D.
1 Timothy 2:13
Punishment no Hindrance to Salvation
S. Charnock.
1 Timothy 2:13
The Christian Pastorate a Good Work
T. Croskery
1 Timothy 3:1
A Liberal Bishop
Christian Herald
1 Timothy 3:1-7
A Minister Above the Love of Money
Christian Herald
1 Timothy 3:1-7
A Well-Governed Family
Horace Bushnell.
1 Timothy 3:1-7
Humility in Ministers
Christian Herald
1 Timothy 3:1-7
Luther and His Children
J. Stewart.
1 Timothy 3:1-7
Ministerial Pride Rebuked
Scottish Christian Herald
1 Timothy 3:1-7
Ministerial Pride Rebuked
Christian Age
1 Timothy 3:1-7
Ministers not Contentious
W. Baxendale.
1 Timothy 3:1-7
Pastoral Care
J. Irons.
1 Timothy 3:1-7
Preference for the Ministry
Philadelphia Press
1 Timothy 3:1-7
The Causes and Remedies of Pride
H. Melvill, B. D.
1 Timothy 3:1-7
The Dignity of the Christian Ministry
Erasmus.
1 Timothy 3:1-7
The Ideal Minister
A. Rowland, LL. B.
1 Timothy 3:1-7
The Office of a Bishop a Good Work
S. Davies, M. A.
1 Timothy 3:1-7
The Pulpit a Light and Tower
W. H. Van Doren.
1 Timothy 3:1-7
Vanity in Preachers
The Homilist
1 Timothy 3:1-7
Qualifications of Three Classes of Office-Bearers
R. Finlayson
1 Timothy 3:1-13
The Positive Qualifications of the Christian Pastor
T. Croskery
1 Timothy 3:2
The Negative Qualifications of the Christian Pastor
T. Croskery
1 Timothy 3:3
The Christian Pastor in His Home Life
T. Croskery
1 Timothy 3:4, 5
The Pastor Must not be a Novice
T. Croskery
1 Timothy 3:6
The Pastor Must have an Honest Preparation Before the World
T. Croskery
1 Timothy 3:7
The Qualifications of Deacons
T. Croskery
1 Timothy 3:8, 9
Accepting Mysteries of the Faith
A. B. Grosart.
1 Timothy 3:8-13
An Equivocal Life to be Avoided
Christian Herald
1 Timothy 3:8-13
Double Tongued
Christian Herald
1 Timothy 3:8-13
The Ideal Deacon
A. Rowland, LL. B.
1 Timothy 3:8-13
The Mystery of the Faith
Bp. Bickersteth.
1 Timothy 3:8-13
The Treasure of Truth Committed to the Church's Guardianship
T. Croskery
1 Timothy 3:10
Talebearing Discouraged
E. J. Hardy, M. A.
1 Timothy 3:11
The Pastor's Wife
Vinet.
1 Timothy 3:11
The Qualifications of Deaconesses
T. Croskery
1 Timothy 3:11
A Negligent Father
 
1 Timothy 3:12
Evils of Polygamy
Dr. Moffatt.
1 Timothy 3:12
Faithfulness in an Inferior Position Leads to a Higher
R. Newton, D. D.
1 Timothy 3:12
The Good Degree
E. Garbett, M. A.
1 Timothy 3:12
The Domestic Duty of Deacons
T. Croskery
1 Timothy 3:12, 13
The Importance of a Due Regulation of Church Order
T. Croskery
1 Timothy 3:14, 15
Upholder of the Truth, and Grandeur of Truth Upheld
R. Finlayson
1 Timothy 3:14-16
Behavior in Church
W.M. Statham
1 Timothy 3:15
In the House of God
P. Carter.
1 Timothy 3:15
Proper Behaviour in God's House
J. H. Norton.
1 Timothy 3:15
Security of the Church
C. H. Spurgeon.
1 Timothy 3:15
The Christian Church, the House of God
R. P. Buddicom , M. A.
1 Timothy 3:15
The Church and Soul-Life
T. Armitage, D. D.
1 Timothy 3:15
The Church of the Living God
E. H. Chapin.
1 Timothy 3:15
The Church of the Living God
J. Vaughan, M. A.
1 Timothy 3:15
The Church the House of God
C. Bradley, M. A.
1 Timothy 3:15
The Church: its Nature and Functions
William Sparrow.
1 Timothy 3:15
The House of God
A. Rowland, LL. B.
1 Timothy 3:15
The Pillar and Ground of the Truth
D. Rees, M. A.
1 Timothy 3:15
The Pillar and Ground of Truth
T. Bradbury.
1 Timothy 3:15
What Church Means
W.M. Statham
1 Timothy 3:15
What the Church Should Be
C. H. Spurgeon.
1 Timothy 3:15
Believed on in the World
R. Sibbes.
1 Timothy 3:16
Believed on in the World
T. Bradbury.
1 Timothy 3:16
Christ, the Manifestation of God
W. H. Green.
1 Timothy 3:16
God Manifest in the Flesh
 
1 Timothy 3:16
God Manifested to Angels by the Scheme of Human Redemptio
S. Lucas.
1 Timothy 3:16
Jesus Believed on in the World
J. Erskine, D. D.
1 Timothy 3:16
Jesus Justified in the Spirit
J. Erskine, D. D.
1 Timothy 3:16
Jesus Preached unto the Gentiles
J. Erskine, D. D.
1 Timothy 3:16
Jesus Received Up into Glory
J. Erskine, D. D.
1 Timothy 3:16
Jesus Seen of Angels
J. Erskine, D. D.
1 Timothy 3:16
Justified in the Spirit
R. Sibbes.
1 Timothy 3:16
Justified in the Spirit
T. Bradbury.
1 Timothy 3:16
Mystery
R. South.
1 Timothy 3:16
Of Christ's Humiliation in His Incarnation
T. Watson.
1 Timothy 3:16
Preached to the Gentiles
R. Sibbes.
1 Timothy 3:16
Preached unto the Gentiles
 
1 Timothy 3:16
Received Up into Glory
T. Bradbury.
1 Timothy 3:16
Received Up to Glory
R. Sibbes.
1 Timothy 3:16
Seen of Angels
R. Sibbes.
1 Timothy 3:16
Seen of Angels
 
1 Timothy 3:16
The Accepted Saviour
S. Lucas.
1 Timothy 3:16
The Divinity of Christ
R. S. Barrett.
1 Timothy 3:16
The Exalted Saviour
S. Lucas.
1 Timothy 3:16
The Fountain Opened
 
1 Timothy 3:16
The Important Mystery of the Incarnation
J. Erskine, D. D.
1 Timothy 3:16
The Incarnate God Vindicated
R. W. Hamilton, D. D.
1 Timothy 3:16
The Incarnate God Vindicated
R. W. Hamilton, D. D.
1 Timothy 3:16
The Incarnation of God
R. S. Barrett.
1 Timothy 3:16
The Mystery of Godliness
S. Lucas.
1 Timothy 3:16
The Mystery of Godliness
 
1 Timothy 3:16
The Mystery of Godliness
A. Mursell.
1 Timothy 3:16
The Mystery of Godliness
A. Gray.
1 Timothy 3:16
The Mystery of Godliness
A. Rowland, LL. B.
1 Timothy 3:16
The Mystery of Godliness
T. Bradbury.
1 Timothy 3:16
The Mystery of Godliness
S. Martin.
1 Timothy 3:16
The Mystery of the Incarnate God
R. W. Hamilton, D. D.
1 Timothy 3:16
The Mystery of the Incarnate God
S. Lucas.
1 Timothy 3:16
The Proclaimed Saviour
S. Lucas.
1 Timothy 3:16
The Vindicated Saviour
S. Lucas.
1 Timothy 3:16
Why Did God Become Incarnate
John Hall.
1 Timothy 3:16
A Predicted Apostasy in the Christian Church
T. Croskery
1 Timothy 4:1, 2
A Great Heresy
A. Rowland, LL. B.
1 Timothy 4:1-3
Celibacy, its Advantages and Disadvantages
R. A. Norris.
1 Timothy 4:1-3
The Doctrine, Which Forbiddeth to Marry is a Wicked Doctrine
T. Vincent, M. A.
1 Timothy 4:1-3
Timothy Warned
R. Finlayson
1 Timothy 4:1-5
The Practical Features of the Apostasy
T. Croskery
1 Timothy 4:3-5
A False Asceticism
W.M. Statham
1 Timothy 4:4
A Grateful Heart
W.M. Statham
1 Timothy 4:4
A Universal Use
W.M. Statham
1 Timothy 4:4
A Lesson in Thanksgiving
 
1 Timothy 4:4-5
Grace At Meals
L. O. Thompson.
1 Timothy 4:4-5
Our Charter of Freedom
A. Rowland, LL. B.
1 Timothy 4:4-5
Water the Good Creature of God
 
1 Timothy 4:4-5
Creation Sanctified
W.M. Statham
1 Timothy 4:5
A Wise Reminder
W.M. Statham
1 Timothy 4:6
Ministerial Vocation
W.M. Statham
1 Timothy 4:6
The Due Equipment and Duties of a Minister of Christ
T. Croskery
1 Timothy 4:6, 7
A Good Minister of Jesus Christ
J. Brock, D. D.
1 Timothy 4:6-10
Counsels to God's Servants
A. Rowland, LL. B.
1 Timothy 4:6-10
Guidance of Timothy
R. Finlayson
1 Timothy 4:6-10
Nourished in the Words of Faith
Memoir of M'Cheyne.
1 Timothy 4:6-10
Soul Food
 
1 Timothy 4:6-10
A Heart Exercised unto Godliness Necessary to Make a Good Christian
T. Boston, D. D.
1 Timothy 4:7
A Heart Exercised unto Godliness Necessary to Make a Good Minister
T. Boston, D. D.
1 Timothy 4:7
Exercise unto Godliness
J. Cross, D. D.
1 Timothy 4:7
Spiritual Athletics
Alexander Maclaren
1 Timothy 4:7
The Believer Exercising Himself unto Godliness
Essex Congregational Remembrancer
1 Timothy 4:7
The Law of Spiritual Growth
Bishop Stevens.
1 Timothy 4:7
Godliness
P. M'Owan.
1 Timothy 4:8
Godliness
D. Thomas.
1 Timothy 4:8
Happiness is Attainable in This Life
G. Clayton.
1 Timothy 4:8
Happiness of Godliness
W. M. Punshon.
1 Timothy 4:8
Religious Recompense
W.M. Statham
1 Timothy 4:8
Secret of Happiness
Win. Crawford.
1 Timothy 4:8
Temporal Blessings
D. Jennings.
1 Timothy 4:8
That Godliness Generally Makes Men Happy in This Life
S. Clarke, D. D.
1 Timothy 4:8
The Advantage of Godliness
R. Sibthorp.
1 Timothy 4:8
The Advantages of Practical Religion
Dr. Beattie.
1 Timothy 4:8
The Blessedness of Religion
T. De Witt Talmage.
1 Timothy 4:8
The Gain of Godliness
E. Blencowe, M. A.
1 Timothy 4:8
The Great Beyond
W.M. Statham
1 Timothy 4:8
The Life to Come
J. Parsons.
1 Timothy 4:8
The Present Life
The Homilist
1 Timothy 4:8
The Profit of Godliness
R. Newton.
1 Timothy 4:8
The Profit of Godliness
A. J. Griffith.
1 Timothy 4:8
The Profit of Godliness in the Life to Come
C. H. Spurgeon.
1 Timothy 4:8
The Profit of Godliness in This Life
C. H. Spurgeon.
1 Timothy 4:8
The Profitableness of Godliness
I. Barrow.
1 Timothy 4:8
The Profitableness of Godliness
I. Barrow.
1 Timothy 4:8
The Profitableness of Godliness
J. G. Henderson.
1 Timothy 4:8
What is the Profit of Godliness
H. W. Beecher.
1 Timothy 4:8
The Advantage of True Godliness
T. Croskery
1 Timothy 4:8, 9
Adequate Reasons
W.M. Statham
1 Timothy 4:10
Apostolic Endurance
W.M. Statham
1 Timothy 4:10
Christly Trust
D. Thomas, D. D.
1 Timothy 4:10
Jesus the Saviour of All Men
J. J. Wray.
1 Timothy 4:10
Sustaining Motive
W.M. Statham
1 Timothy 4:10
The Christ-Likeness of God
Newman Smyth, D. D.
1 Timothy 4:10
The First Sunday After Epiphany
Dean Alford.
1 Timothy 4:10
The Practical Effects of This Truth in Apostolic Experience
T. Croskery
1 Timothy 4:10
The Universal Redeemer
W.M. Statham
1 Timothy 4:10
Trust in God the Support of Christians in Their Labours and Sufferings
R. Hall, M. A.
1 Timothy 4:10
Trust in the Living God
W. E. Channing.
1 Timothy 4:10
Trusting in God
E. Gilmore.
1 Timothy 4:10
A Series of Admonitions for the Guidance of Timothy
T. Croskery
1 Timothy 4:11, 12
Achievements of Youth
Palace Journal
1 Timothy 4:11-16
Characteristics of the Christian Teacher
A. Rowland, LL. B.
1 Timothy 4:11-16
Directions to Timothy
R. Finlayson
1 Timothy 4:11-16
On the Duties of Youth
J. Hewlett, M. A.
1 Timothy 4:11-16
The Least Man in the Ministry not to be Contemned
J. Spencer.
1 Timothy 4:11-16
Youth not to be Despised
 
1 Timothy 4:11-16
A Young Teacher
W.M. Statham
1 Timothy 4:12
Experimental Knowledge Must be Added to Book Knowledge
J. Spencer.
1 Timothy 4:13
Good Literature -- its Pleasure and Profit
J. L. Withrow, D. D.
1 Timothy 4:13
How to Read with Profit
J. Spencer.
1 Timothy 4:13
Lecture on Reading
Joel Hawes, D. D.
1 Timothy 4:13
Reading
D. Thomas.
1 Timothy 4:13
Reading: a Talk with Young Folk
G. W. McCree.
1 Timothy 4:13
The Duties of Timothy's Public Ministry
T. Croskery
1 Timothy 4:13
The Taste for Reading
Sir J. Herschel.
1 Timothy 4:13
An Ordination Charge
R. Halley, D. D.
1 Timothy 4:14
Benefit of Using Personal Gifts
G. Brown.
1 Timothy 4:14
Spiritual Negligence
W.M. Statham
1 Timothy 4:14
The Duty of Improving the Divine Gifts of Exhortation and Teaching
T. Croskery
1 Timothy 4:14
Growth in Grace
W. H. Lewis, D. D.
1 Timothy 4:15
Meditation
Ashworth., J. Ranew.
1 Timothy 4:15
Mental Absorption
W.M. Statham
1 Timothy 4:15
Ministers Wholly Given to Their Work
N. Emmons, D. D.
1 Timothy 4:15
Observation of Others
W.M. Statham
1 Timothy 4:15
The Secret of Success
 
1 Timothy 4:15
The Necessity of a Minister Giving His Whole Energies to His Work
T. Croskery
1 Timothy 4:15, 16
A Dual Heed
W.M. Statham
1 Timothy 4:16
By What Means May Ministers Best Win Souls
 
1 Timothy 4:16
Conduct and Doctrine
A. Brooks.
1 Timothy 4:16
Heed to Life and Doctrine
Professor Elmslie.
1 Timothy 4:16
Improvement of Religious Anniversaries
J . A. James.
1 Timothy 4:16
Man's Highest Work, and the Way to Achieve It
D. Thomas, D. D.
1 Timothy 4:16
Saving Others
W.M. Statham
1 Timothy 4:16
Self-Improvement
R. Thomas, D. D.
1 Timothy 4:16
Soul Saving to be Aimed At
T. Cuyler.
1 Timothy 4:16
The Comparative Influence of Character and Doctrine
J. Caird, D. D.
1 Timothy 4:16
The Life-Endurance
W.M. Statham
1 Timothy 4:16
The Principles of Ministerial Doctrine
D. Moore, M. A.
1 Timothy 4:16
The Principles of the Ministerial Character
D. Moore, M. A.
1 Timothy 4:16
The Teacher and the Taught
H. R. Reynolds, B. A.
1 Timothy 4:16
Thyself and Thy Teaching
M. R. Vincent, D. D.
1 Timothy 4:16
Reverence for Age
W.M. Statham
1 Timothy 5:1
Brotherly Rebuke
C. H. Spurgeon.
1 Timothy 5:1-2
Christian Reproofs
A. Rowland, LL. B.
1 Timothy 5:1-2
Directions How to Treat Members of the Church According to the Distinctions of Off and Sex
T. Croskery
1 Timothy 5:1, 2
Dealing with Certain Classes in the Church
R. Finlayson
1 Timothy 5:1-16
What Women Should be
W.M. Statham
1 Timothy 5:2
What Women Should be
W.M. Statham
1 Timothy 5:2
A Widow's Trust in God
 
1 Timothy 5:4
Home Piety
J. J. Topham.
1 Timothy 5:4
Home Responsibilities
A. Rowland, LL. B.
1 Timothy 5:4
Home, Sweet Home
T. De Witt Talmage.
1 Timothy 5:4
John Gough and His Mother
J. B. Gough.
1 Timothy 5:4
Life At Home
T. De Witt Talmage.
1 Timothy 5:4
Piety At Home
G. D. Macgregor.
1 Timothy 5:4
Selfish Children
Dr. Hoge.
1 Timothy 5:4
The Christian At Home
E. W. Shalders, B. A.
1 Timothy 5:4
What Pleases God
W.M. Statham
1 Timothy 5:4
Confidence in the Father
W.M. Statham
1 Timothy 5:5
Desolateness
W.M. Statham
1 Timothy 5:5
A Life of Pleasure a Life of Death
J. Hambleton, M. A.
1 Timothy 5:6
A Living Death
J. Gotthold.
1 Timothy 5:6
Death in Life
W.M. Statham
1 Timothy 5:6
The Woman of Pleasure
T. De Witt Talmage.
1 Timothy 5:6
True Living
 
1 Timothy 5:6
Care for the Home
W.M. Statham
1 Timothy 5:8
Home Claims
 
1 Timothy 5:8
The Duty of Providing for One's Own Household
T. Croskery
1 Timothy 5:8
The Necessity and Excellence of Family Religion
S. Davies, M. A.
1 Timothy 5:8
Particular Directions as to the Class of Widows Commended to the Church's Sympathy and Support
T. Croskery
1 Timothy 5:9, 10
Directions with Regard to Young Widows
T. Croskery
1 Timothy 5:11-15
The Busybody Life
W.M. Statham
1 Timothy 5:13
A Christian Mother
 
1 Timothy 5:14
A Wife's Sphere
John W. Kitten.
1 Timothy 5:14
Homely Duties
Christian Age
1 Timothy 5:14
True Womanly Service
S. S. Chronicle
1 Timothy 5:14
Directions to Such Young Widows
T. Croskery
1 Timothy 5:14, 15
Charity Ruled by Wisdom
A. Rowland, LL. B.
1 Timothy 5:16
Further Directions as to the Support of Widows
T. Croskery
1 Timothy 5:16
Directions Respecting the Honor Due to the Alders of the Church
T. Croskery
1 Timothy 5:17, 18
A Question of Payment
Memoirs of Bp. S. Wilberforce.
1 Timothy 5:17-22
Duties Towards the Ministry
A. Rowland, LL. B.
1 Timothy 5:17-22
Gifts to Ministers
C. H. Spurgeon.
1 Timothy 5:17-22
Ministers Need Encouragement
Dr. Hoge.
1 Timothy 5:17-22
Partiality to be Avoided
 
1 Timothy 5:17-22
Payment of Ministers
 
1 Timothy 5:17-22
Providing for the Minister
 
1 Timothy 5:17-22
The Presbyterate
R. Finlayson
1 Timothy 5:17-25
Directions as to Accusations Against Elders
T. Croskery
1 Timothy 5:19
The Manner of Public Rebuke
T. Croskery
1 Timothy 5:20
A Solemn Charge to Timothy to be Conscientiously Impartial in These Cases
T. Croskery
1 Timothy 5:21
A Caution Against Hasty Induction of Ministers
T. Croskery
1 Timothy 5:22
A Caution to Young Men
T. Dale, M. A.
1 Timothy 5:22
A Clean Record
 
1 Timothy 5:22
How Must We Reprove
J. Kitchin, M. A.
1 Timothy 5:22
Other Men's Sins
W. Grant.
1 Timothy 5:22
Partaking of Other Men's Sins
H. Kollock.
1 Timothy 5:22
Partaking of Other Men's Sins
A. H. K. Boyd.
1 Timothy 5:22
Participation in Other Men's Sins
E. Payson, D. D.
1 Timothy 5:22
Participation in the Sins of Others
Essex Congregational Remembrancer
1 Timothy 5:22
Purity in a Minister
C. H. Spurgeon.
1 Timothy 5:22
Refusing to be a Partaker in Other Men's Sins
 
1 Timothy 5:22
Asceticism
A. Rowland, LL. B.
1 Timothy 5:23
Bodily Infirmities
Bp. Woodford.
1 Timothy 5:23
Christians Should not Encourage Wine Drinking
D. L. Moody.
1 Timothy 5:23
Direction to Timothy to be Careful of His Health
T. Croskery
1 Timothy 5:23
Health a Duty
H. W. Beecher.
1 Timothy 5:23
Paul's Advice to Timothy
W. Jay.
1 Timothy 5:23
Timothy Charged to Take Care of His Health
J. Grandpierre, D. D.
1 Timothy 5:23
Wine and Health
Naval Brigade News
1 Timothy 5:23
Sins that Follow After
W.M. Statham
1 Timothy 5:24
Sins that Go Before
W.M. Statham
1 Timothy 5:24
Final Directions to Timothy Respecting His Attitude Toward the Sins and Sinful Works of Men
T. Croskery
1 Timothy 5:24, 25
Fraudulent Professors
Christian Herald
1 Timothy 5:24-25
Good Works Which Cannot be Hid
D. F. Jarman, M. A.
1 Timothy 5:24-25
Manifest Beforehand
Saturday Magazine
1 Timothy 5:24-25
Open and Hidden Sins
H. Marriot,M. A.
1 Timothy 5:24-25
Perpetration of Character
 
1 Timothy 5:24-25
Sin and Judgment
R. S. Barrett.
1 Timothy 5:24-25
The Law of Moral Recompenses
D. Moore, M. A.
1 Timothy 5:24-25
The Method of Penalty
T. T. Munger.
1 Timothy 5:24-25
The Open and Secret Sinner
Bp. S. Wilberforce.
1 Timothy 5:24-25
The Seeming Record of Life, not Always the Actual One
 
1 Timothy 5:24-25
The Sins that Follow
Bp. Woodford.
1 Timothy 5:24-25
The Duties of Dares to Unbelieving Masters
T. Croskery
1 Timothy 6:1
A Faithful Slave
 
1 Timothy 6:1-2
Our Social Position
Bp. Simpson.
1 Timothy 6:1-2
The Duty of Christians in Reference to the Objection Founded Upon Their Imperfections
A. Thomson, D. D.
1 Timothy 6:1-2
The Imperfections of Christian
A. Thomson, D. D.
1 Timothy 6:1-2
The Imperfections of Christians Exaggerated by the Enemies of Christianity
A. Thomson, D. D.
1 Timothy 6:1-2
The Imperfections of Christians no Argument Against Christianity
A. Thomson, D. D.
1 Timothy 6:1-2
The Power of Custom to Conceal Si
A. Rowland, LL. B.
1 Timothy 6:1-2
The Slave Winning His Master for Christ
A. Rowland, LL. B.
1 Timothy 6:1-2
The True Motive in Service
 
1 Timothy 6:1-2
The Wicked Lives of Christians no Argument Against the Truth of Christianity
Bp. Atterbury.
1 Timothy 6:1-2
Under the Yoke
A. Rowland, LL. B.
1 Timothy 6:1-2
Slaves and Heretics
R. Finlayson
1 Timothy 6:1-10
The Duties of Slaves to Christian Masters
T. Croskery
1 Timothy 6:2
The Health of Religion
W.M. Statham
1 Timothy 6:3
A Contrast Between True and False Teaching
A. Rowland, LL. B.
1 Timothy 6:3-5
A Mercenary Motive
 
1 Timothy 6:3-5
A Warning Against Those Who Oppose Such Wholesome Teaching
T. Croskery
1 Timothy 6:3-5
Gain not Godliness
N. Emmons, D. D.
1 Timothy 6:3-5
Wholesome Words
W. M. Taylor, D. D.
1 Timothy 6:3-5
The Wealth of Religion
W.M. Statham
1 Timothy 6:6
Contentment
A. Rowland, LL. B.
1 Timothy 6:6-8
Contentment
N. Emmons, D. D.
1 Timothy 6:6-8
Contentment a Commander
H. Smith.
1 Timothy 6:6-8
Contentment with Little
W. Jay.
1 Timothy 6:6-8
Enough
H. Smith.
1 Timothy 6:6-8
Exemplary Contentment
 
1 Timothy 6:6-8
Folly of Hoarding Up Wealth
C. H. Spurgeon.
1 Timothy 6:6-8
Godliness
E. Garbett, M. A.
1 Timothy 6:6-8
Godliness, the Parent of Content
W. W. Champneys, M. A.
1 Timothy 6:6-8
Leaving Wealth
Dictionary of Illustrations
1 Timothy 6:6-8
Money of no Use Beyond the Grave
 
1 Timothy 6:6-8
Poor Capital for the Next World
 
1 Timothy 6:6-8
The Benefit of Contentment
H. Smith.
1 Timothy 6:6-8
The Real Gain of True Godliness
T. Croskery
1 Timothy 6:6-8
The Responsibility of Life
A. F. Joscelyne, B. A.
1 Timothy 6:6-8
What We Carry Out of the World
The Homilist
1 Timothy 6:6-8
Temporal Advantages
John Henry Newman
1 Timothy 6:7
The Dangers of the Eager Haste to be Rich
T. Croskery
1 Timothy 6:9
Covetousness
A. Rowland, LL. B.
1 Timothy 6:9-11
Fruit of Covetousness
W. Arnot.
1 Timothy 6:9-11
Fruit of Covetousness
W. Arnot.
1 Timothy 6:9-11
Haste to be Rich
H. W. Beecher.
1 Timothy 6:9-11
Peril in Handling Wealth
 
1 Timothy 6:9-11
Temptation
R. Tuck, B. A.
1 Timothy 6:9-11
The Love of Money
H. W. Beecher.
1 Timothy 6:9-11
The Love of Money
J. Foster.
1 Timothy 6:9-11
The Love of Money
R. C. Trench.
1 Timothy 6:9-11
Wealth a Fatal Weight
 
1 Timothy 6:9-11
The Root of All Evil
T. Croskery
1 Timothy 6:10
Are You a Man of God
W. Birch.
1 Timothy 6:11
Following Righteousness
Memoir of Stewart, the Millionaire.
1 Timothy 6:11
Meekness
 
1 Timothy 6:11
Patience. -- Patience Portrayed
Bp. Horne.
1 Timothy 6:11
Personal Admonition Addressed to Timothy Himself
T. Croskery
1 Timothy 6:11
The Man of God
A. Rowland, LL. B.
1 Timothy 6:11
The Christian Gladiator
R. Finlayson
1 Timothy 6:11-16
Eternal Life Within Present Grasp
C. H. Spurgeon.
1 Timothy 6:12
Man's Great Duty
T. Guthrie, D. D.
1 Timothy 6:12
One Witness, Many Confessors
Alexander Maclaren
1 Timothy 6:12
The Christian Warfare
W. Harrison, M. A.
1 Timothy 6:12
The Christian Warfare; Or, the Good Fight of Faith
T. Boston, D. D.
1 Timothy 6:12
The Fight
Bp. Ryle.
1 Timothy 6:12
The Good Fight
W. C. Smith, D. D.
1 Timothy 6:12
The Good Fight
Homilist
1 Timothy 6:12
The Good Fight and its Results
T. Croskery
1 Timothy 6:12
The Problem of Life
H. W. Beecher.
1 Timothy 6:12
Christ's Service
Archdeacon Farrar.
1 Timothy 6:13-16
God Invisible
N. L. Frothingham.
1 Timothy 6:13-16
Motives to Steadfastness
A. Rowland, LL. B.
1 Timothy 6:13-16
The Invisible God
S. Charnock.
1 Timothy 6:13-16
The Solemn Charge Pressed Anew Upon Timothy
T. Croskery
1 Timothy 6:13-16
The Sovereignty of Christ
W. Wilkinson.
1 Timothy 6:13-16
A Word of Admonition and Encouragement to the Rich
T. Croskery
1 Timothy 6:17-19
Doing Good
C. H. Spurgeon.
1 Timothy 6:17-19
God the Giver of Wealth
 
1 Timothy 6:17-19
Human Affections Raised, not Destroyed, by the Gospel
W. A. Butler.
1 Timothy 6:17-19
Live for Some Purpose
J. A. James.
1 Timothy 6:17-19
The Duties of the Rich
T. Seeker.
1 Timothy 6:17-19
The Opportunity of Doing Good
John Keble.
1 Timothy 6:17-19
The Perils and Possibilities of the Rich
A. Rowland, LL. B.
1 Timothy 6:17-19
Trust in God, and not in Riches
Alex. Reid.
1 Timothy 6:17-19
Parting Words
R. Finlayson
1 Timothy 6:17-21
The Conduct that Secures the Real Life
Alexander Maclaren
1 Timothy 6:19
Concluding Exhortation and Benediction
T. Croskery
1 Timothy 6:20, 21
Peril and Preservation
A. Rowland, LL. B.
1 Timothy 6:20-21
Science and Theology
W. A. Snively, D. D.
1 Timothy 6:20-21
The Guarding of the Deposit
G. Whittaker, M. A.
1 Timothy 6:20-21
Book