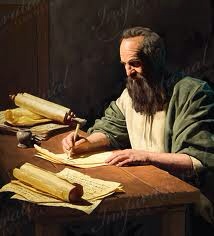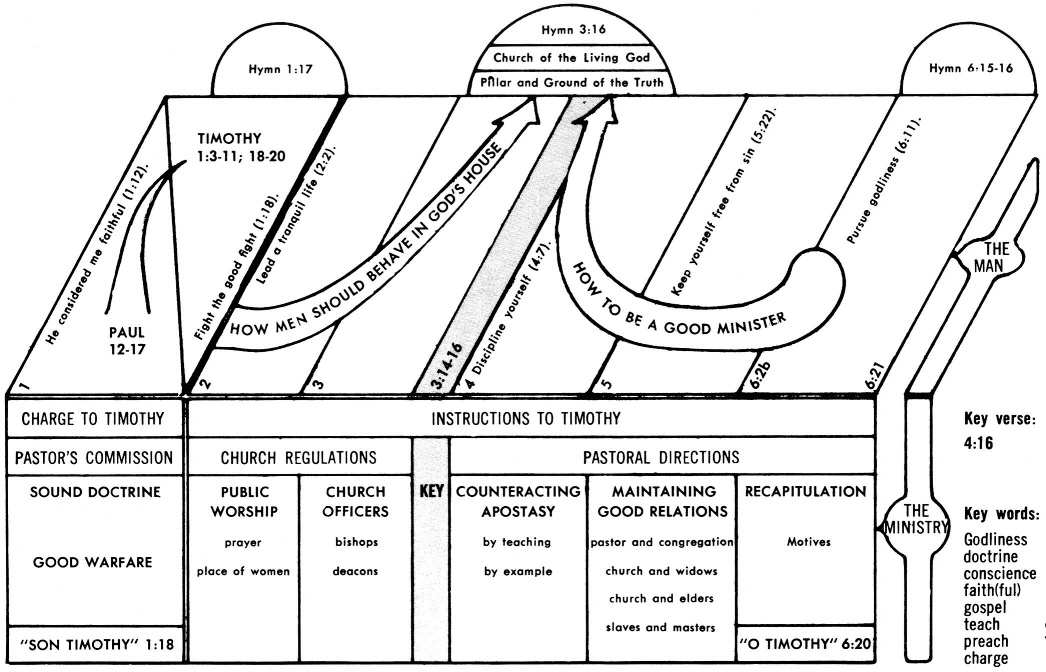 GODLINESS AND PASTORAL CARE
Click chart to enlarge
Charts from Jensen's Survey of the NT - used by permission
Another Overview Chart - 1 Timothy - Charles Swindoll
THE PASTOR'S PRIMER:
PAUL'S PRACTICAL PASTORAL
INSTRUCTIONS REGARDING THE LOCAL CHURCH
1 Timothy 1
1 Timothy 2-3
1 Timothy 4
1 Timothy 5
1 Timothy 6
TIMOTHY'S
CHARGE…
TIMOTHY'S
INSTRUCTIONS…
Concerning
Sound
Doctrine
Concerning
Prayer
& Church
Concerning
Last Days
Apostasy
Concerning
Widows
& Elders
Concerning
Conflict &
Contentment
Danger of
False Doctrine
Public Worship
Church Officers
Antidote
for Apostasy
Pastoral Duties
Toward Others
Instructions for
the Man of God
Warning
Worship
Wisdom
Widows
Wealth
Written in Macedonia
Circa 62-64AD

Possible Route of Paul's "Farewell Tour" after release
from his first Roman imprisonment. (see notes below)
1 Timothy 2:1  First of all, then, I urge that entreaties and prayers, petitions and thanksgivings, be made on behalf of all men,
Barclay - So then the first thing I urge you to do is to offer your requests, your prayers, your petitions, your thanksgivings for all men. 
I urge, 2Co 8:6 Eph 3:13 Heb 6:11 
first: 1Co 15:3 
I urge: 1Ti 5:5 Ge 18:23-32 1Ki 8:41-43 Ps 67:1-4 72:19 Mt 6:9,10 Jas 5:16 
and thanksgivings: Ro 1:8 6:17 Eph 5:20 Php 1:3 2Th 1:3 
be made on behalf of all men: 1Ti 2:4 Ac 17:30 1Th 3:12 2Ti 2:24 Titus 2:11 3:2 
Related Passages: NOTICE FROM THE FOLLOWING PASSAGES ON PRAYER HOW DEPENDENT WE MUST BE ON THE HOLY SPIRIT TO PRAY! IF WE ARE NOT FILLED WITH THE SPIRIT (Eph 5:18+), HOW CAN WE PRAY AS DESCRIBED IN THESE PASSAGES? (THAT'S A RHETORICAL QUESTION!)
Matthew 5:44+   "But I say to you, love (present imperative see our need to depend on the Holy Spirit to obey) your enemies and pray (proseuchomai  in present imperative see our need to depend on the Holy Spirit to obey) for those who persecute you,

Matthew 7:7+  "Ask (all 3 verbs in red = present imperative see our need to depend on the Holy Spirit to obey), and it will be given to you; seek, and you will find; knock, and it will be opened to you.

Luke 18:1+  Now He was telling them a parable to show that at all times they ought (dei) to pray (proseuchomai) and not to lose heart,

Ephesians 6:18+ With ALL prayer (proseuche) and petition (deesis) pray at ALL times in the Spirit, and with this in view, be on the alert with ALL perseverance (proskarteresis) and petition (deesis) for ALL the saints, (SEE Praying in the Spirit)

Philippians 4:6-7+ Be anxious (present imperative with a negative see our need to depend on the Holy Spirit to obey) for nothing, but in everything by prayer (proseuche)  and supplication (deesis) with thanksgiving (eucharistia) let your requests be made known (present imperative see our need to depend on the Holy Spirit to obey) to God. 7 And the peace of God, which surpasses all comprehension, will guard your hearts and your minds in Christ Jesus. 

Colossians 4:2+  Devote (proskartereo in present imperative see our need to depend on the Holy Spirit to obey) yourselves to prayer (proseuche), keeping alert (gregoreuo) in it with an attitude of thanksgiving (eucharistia);

1 Thessalonians 5:17+ pray (present imperative see our need to depend on the Holy Spirit to obey) without ceasing (adialeiptos);

James 5:16-18+ Therefore, confess (present imperative) your sins to one another, and pray (euchomai present imperative see our need to depend on the Holy Spirit to obey) for one another so that you may be healed. The effective (energeo - "energetic") prayer (deesis) of a righteous man can accomplish (energeo) much. 17 Elijah was a man with a nature like ours, and he prayed earnestly that it would not rain, and it did not rain on the earth for three years and six months. 18 Then he prayed again, and the sky poured rain and the earth produced its fruit. 
PRIORITY OF PRAYER
FOR ALL MEN
First of all, then, I urge (parakaleo - present tense - continually) that entreaties (supplications - deesis) and prayers (proseuche), petitions (intercessions - enteuxis) and thanksgivings (eucharistia), be made (poieo in present tense ~ ongoing) on behalf of all men - First (protos) is first not in time as much as in importance (aka priority). First things first as the saying goes and thus prayer is to be among those "first things!" In ministry it is easy to let the horizontal (manward) trump the vertical (Godward), but prayer sets the "compass" back "due north" (aka "upward" toward God!) Then (or therefore in some versions) connects the present exhortation with the preceding section, especially the charge to fight the good fight (1Ti 1:18+) Urge (which repeats the same verb in 1Ti 1:3+) is singular calling on Timothy to take the lead in the prayer initiative of the church and this verb parakaleo could even convey a sense of urgency (especially in light of the infiltration by false teachers just warned about in 1Ti 1:3, 4, 6, 7, 19, 20). (THOUGHT - When the pastor leads out in prayer, it increases the likelihood that the sheep will follow! Dear shepherd, are you leading, lagging or even lacking?). As noted above, in the immediate context Paul had just called Timothy to fight the good fight (1Ti 1:18+) and now he focuses on prayer stacking up several words for prayer (4 of the 7 Greek words used here) which clearly has an emphatic effect. Prayer is important! I hear people say the spiritual armor in Ephesians 6:10ff+ has only one offensive weapon, the sword of the Spirit (Eph 6:17+). I disagree and feel that prayer is also a mighty weapon God has given us to fight the good fight (cf Eph 6:18+). And here having just described the spiritual warfare waged with false teachers, Paul calls first of all for prayer. Is not prayer one of the primary ways to fight the good fight? As noted above the phrase first (protos) of all conveys the idea that prayer is of primary importance. Most consider Paul's instruction in this section as referring to public prayer (suggested especially by following context), but clearly it also applies to private prayer. Paul is calling for continual (made is present tense) prayers of all varieties (all the synonyms for prayer are plural). Behalf of (huper) means on their behalf, which is a picture of interceding for others, to step up and pray for their sake (intercession is a privilege we only have on earth not heaven - cf intercessory prayer).
All men (and women of course) would include sinners (even Hymenaeus and Alexander who would be in special need of prayer!) and saints. The lost need prayer that they might be saved and the saved need prayer that they might be sanctified. All men always standing in the need of prayer (play)! Note that all is a key word in this section (6x in 4v - 1 Ti 2:1 - 2x, 1Ti 2:2 - 2x, 1Ti 2:4, 6) One other point to remember is that no man is outside of the influence of the "energetic" prayers of righteous men and women! One other point is that all men does NOT include those who are dead! (See what the Bible says about praying for the dead)
Telling God about men is our great privilege and our great obligation!
Duane Litfin - Paul began with what he considered most important: prayer. What too often comes last in a church's priorities should actually come first. (Bible Knowledge Commentary)
Prayer is not preparation for the great work. It is the great work.
    "Thou art coming to a King;
    Large petitions with thee bring;
    For his grace and power are such,
    None can never ask too much.
- Play Matt Foreman's beautiful vocal
Expositor's on first of all - "The most important point in my exhortation concerns the universal scope of public prayer" (Expositors). The
Gregory Brown on first of all - The early church devoted themselves to prayer, and the apostles prioritized it even over serving needy widows. They needed to give attention to prayer and the ministry of the Word. This must be our priority as a church and as individual believers....In many churches the announcements take up more time than the public prayer. And, our individual prayer often doesn't fare much better....There is a tremendous power in corporate prayer; God meets with us in a special way when we participate in it. This reality should provoke spiritual leaders to add more corporate prayer into church services and gatherings. Leaders should incorporate prayer into the praise and giving times, as well as before, during, and in response to the preaching of the Word—in the midst of Paul's doctrinal letters, he at times bursts into prayer and praise (cf. Ro 11:33–36). We should also set aside time for prayer in our casual meetings with believers. When meeting with fellow brothers and sisters for coffee, lunch, or dinner, we should take time to share prayer requests and lift one anther up. Prayer should be the priority in worship services and our individual lives. When it is not, God's will does not get done (cf. Ezek 22:30–31). (Becoming a Praying Church)
Acts 2:42+  They were continually devoting themselves to the apostles' teaching and to fellowship, to the breaking of bread and to prayer. 

Acts 6:3-4+  "Therefore, brethren, select from among you seven men of good reputation, full of the Spirit and of wisdom, whom we may put in charge of this task. 4 "But we will devote ourselves to prayer and to the ministry of the word."
Charles Swindoll adds "Prayer must be the first priority of any vocational minister for the sake of any ministry he or she may serve. Prayer reminds the minister that God is in charge, not people—not the congregation, the senior pastor, the staff, or the elders. The minister serves God first and people second. Furthermore, prayer releases the minister from the tyranny of the urgent and the demands of the immediate to focus on his or her calling. (See Insights on 1 & 2 Timothy, Titus)
Entreaties (deesis) speaks of prayer for personal needs (of others in this context = "on behalf of all men" - and God desires "ALL MEN to be saved" so pray towards that end!), but of course does not exclude prayer for our individual needs. Mention the needs of others first, then mention your own needs (it is easy to invert this pattern). 
Ralph Earle says entreaties (deesis) "basically carries the idea of desire or need. All true prayer begins in a sense of need and involves a deep desire, although it should never stop there. God wants us to bring our "requests" to him, and he always has a listening ear." (The Expositor's Bible Commentary)
William Barclay on  entreaties (deesis - requests) - It is not exclusively a religious word; it can be used of a request made either to a fellow-man or to God. But its fundamental idea is a sense of need. No one will make a request unless a sense of need has already wakened a desire. Prayer begins with a sense of need. It begins with the conviction that we cannot deal with life ourselves. That sense of human weakness is the basis of all approach to God.
    Let not conscience make you linger,
      Nor of fitness fondly dream;
    All the fitness He requireth
      Is to feel your need of Him.
POSB has a convicting note - Just think what a different world this would be, what a different community we would have if we really took the names and needs of people before God and pleaded for them in an intense brokenness and in tears. Just think... how many more loved ones would be saved and helped, how many more within our community and state and country and world would be saved and helped, how fewer problems would exist within society, Scripture emphatically declares: "Ye have not, because ye ask not" (James 4:2). (See Preacher's Outline & Sermon Bible)
"The failure of the church to pray in accordance with this exhortation is one of its great sins today."
-- Ralph Earle
Prayers (proseuche) is the most general word for prayer and always refers to praying to God, whether private or public and here the context suggests these are instructions to Timothy regarding public prayers. Note the "Disciple's Prayer" begins with a call to prayer using the related (cognate) verb proseuchomai and first acknowledging God's great Name (representing all His attributes) as we declare "Our Father Who art in Heaven, hallowed (hagiazo) be Thy Name." (Mt 6:9+)
Petitions (enteuxis) when compared to the root verb entugchano gives a definite sense of intercession (cf used of Spirit in Ro 8:27+ and Christ Himself in Ro 8:34+, Heb 7:25+). The thought is to approach God on behalf of others and ask Him to take action in favor of (sometimes against) a third party. As Brown says petitions "is not only a word of advocacy, "but also of empathy, sympathy, compassion, and involvement." We should constantly engage in others' problems and lift them up." Petitions "points to the fact that we can go freely before God at any time or in any place to talk with Him on behalf of others." (Cole)
Pulpit Commentary - It may, however, perhaps be said that every deesisis a proseuche, though every proseuche is not a deesis. The deesis is a "petition" — a distinct asking something of God, which a proseuche need not necessarily be. It may be merely an act of adoration, of confession, of recital of God's mercies, and so on. (1 Timothy 2 Commentary)
THOUGHT - Jesus' disciples asked Him to teach them to pray - they did not ask Him to teach them "how" to pray, they asked Him to teach them to pray. There is no Christian who has not needed to go to the Lord and ask for help with prayer. I know "that" I need to pray; I know "How" to pray; and I know "why" I should pray. Then why is it that I become distracted just at the time I know I need to be spending time with my Lord in prayer? (Johnny Sanders 1 Timothy - A Charge To Keep)
Wiersbe - Many pastors spend more time on the announcements than they do in prayer! The late Peter Deyneka, Sr., my good friend and founder of the Slavic Gospel Association, often reminded me: "Much prayer, much power! No prayer, no power!" Prayer was as much a part of the apostolic ministry as preaching the Word (Acts 6:4). Yet some pastors spend hours preparing their sermons, but never prepare their public prayers. Consequently, their prayers are routine, humdrum, and repetitious. I am not suggesting that a pastor write out every word and read it, but that he think through what he will pray about. This will keep "the pastoral prayer" from becoming dull and a mere repetition of what was "prayed" the previous week....When a local church ceases to depend on prayer, God ceases to bless its ministry. (See Be Faithful (1 & 2 Timothy, Titus, Philemon)
Those who lack a basic sense of gratitude in their lives lack a basic Christian virtue.
-- David Guzik
W E Vine on thanksgivings (eucharistia) - Thanksgiving is to be the accompaniment of prayer, Philippians 4:6; Colossians 4:2; of faith, Colossians 2:7; of all that we do, in word or deed, Colossians 3:17; it is to be a constant condition of soul, verse 17, and an expression of the heart to God, in all circumstances, Ephesians 5:20. Neglect of thanksgiving is a characteristic of the soul that is alienated from God, Romans 1:21; cp. Luke 6:35. Love, joy, peace, and in general the qualities spoken of as "the fruit of the Spirit," are ever conducive to thankfulness.
Guzik has a good word on all men -  This tells us whom we are to pray for with these various means of prayer. The idea is that all men need prayer. You have never met someone that you cannot or should not pray for. Most Christians find it easy to pray for their family, friends, and loved ones, but it should not end there. We should also pray for our enemies and for those with whom we have conflict (ED: Mt 5:44+ where "pray" = present imperative something you cannot do without the Holy Spirit). We should pray for those who annoy us, and for those who seem to be against us. Each of these fall into the category of all men. To pray for all men also means to pray evangelistically. We should pray for our friends who need to know Jesus, for our coworkers, and for others we have regular contact with.. To pray for all men also means to pray for your pastors, to pray for your church, and to pray for other ministries you know and love. (1 Timothy 2 Commentary)
Prayer is not a nicety, but a necessity.
God is sovereign, yet His sovereign plan includes the prayers of His people.
-- Steven Cole
Steven Cole -  As Paul begins to tell Timothy how to conduct oneself in the local church (1Ti 3:15), he puts prayer as the first priority (1Ti 2:1, "First of all"). But Paul is not just talking about the need for prayer in general. He is talking about the need for prayer as it relates to the salvation of the lost. He repeats some words and ideas in 1Ti 2:1–8 that show what he is driving at: "all men" (1Ti 2:1); "all" (1Ti 2:2); "God our Savior, who desires all men to be saved" (1Ti 2:3, 4); "mediator ... between God and men" (1Ti 2:5); "a ransom for all, the testimony" (1Ti 2:6); "preacher and ... teacher of the Gentiles" (1Ti 2:7). Paul is talking about men—people—and not just about a certain few, but about all men. And he is talking about the Savior. His concern is that all would be saved. What he is telling us is that. Prayer that all people may be reached with the gospel should pervade the life of the church. Does such prayer pervade our church? Does such prayer pervade your life? Does such prayer pervade my life?...The point of all these (FOUR DIFFERENT) words (FOR PRAYER) is that we have different needs at different times. But at all times we need God and, therefore, we need to pray. (The Priority of Prayer)
THOUGHT - To stimulate/motivate you to pray for all men that they might be saved from eternally perishing take a few moments and prayerfully, reverentially play and watch this powerful video based on Fanny Crosby's hymn Rescue the Perishing. It may just change the focus of your prayers! I have found that when I pray for the perishing, God often opens doors of opportunity (cf Redeem the time/opportunity), to share the Gospel of Jesus Christ with a perishing soul. Sadly, I speak with many who say they "know about Jesus," but they still think they have to be good enough to get to heaven. My great fear when I speak with them is they may be those who one day will stand before Jesus as He describes in Mt 7:21-23+. Save them Lord. Amen! 

    "Some want to live within the sound
      Of Church or Chapel bell;
    I want to run a rescue shop
      Within a yard of hell."
- C T Studd
---
Urge (exhort,, implore) (3870)(parakaleo from para = side of, alongside, beside + kaleo = call) means literally to call one alongside, to call someone to oneself, to call for, to summon. Parakaleo can include the idea of giving help or aid but the primary sense in the NT is to urge someone to take some action, especially some ethical course of action. Sometimes the word means convey the idea of comfort, sometimes of exhortation but always at the root there is the idea of enabling a person to meet some difficult situation with confidence and with gallantry. 
Entreaties (1162)(deesis from deomai - to want, lack, be without something) is aroused by a sense of need and thus refers to urgent requests or supplications to meet a need and is exclusively addressed to God. "Sensing our lack and God's sufficiency, our impotence and God's omnipotence, should move us to pray." (Cole) Deesis prayers arise from one's sense of need (which reflects a humble heart) and in knowing what is lacking. This individual's plea is in turn made to God to supply for the need. Deesis in the New Testament always carries the idea of genuine entreaty and supplication before God. Deesis is used of the God-Man Jesus when He "offered up both prayers and supplications with loud crying and tears to the One able to save Him from death and He was heard because of His piety." (Heb 5:7+). 
Prayers (4335) proseuche from pros = toward or immediately before + euchomai = to pray or vow) is the more general word for prayer and is used only of prayer to God. The prefix pros would convey the sense of being immediately before Him and hence the ideas of adoration, devotion, and worship. The basic idea is to bring something, and in prayer this pertains to bringing up prayer requests. In early Greek culture an offering was brought with a prayer that it be accepted. Later the idea was changed slightly, so that the thing brought to God was a prayer. In later Greek, prayers appealed to God for His presence.
Petitions (1783)(enteuxis from entugchano = to meet, encounter, chance upon, by implication to confer with or meet with (hence to have conversation - used of Spirit Ro 8:27, Jesus stands between us and God! - Ro 8:34) and by extension to entreat) means petitions, especially supplications. Enteuxis "pictures someone who can go into the presence of the king and talk freely with him on your behalf." (Cole) "The verb form (entugchano) indicates freedom of access, confidence and holy intimacy in approach to God." (Vine) Only used 2x - 1Ti 2:1, 1Ti 4:5 (no uses in Lxx). BDAG says it is "a formal request put to a high official or official body." The root verb entugchano conveys an additional nuance meaning "to interpolate with familiarity and freedom of access, to interrupt another in speaking, to come to God with boldness." (Zodhiates) Gilbrant - Enteuxis was used as a noun in Plato and meant "meeting" or "encounter." In Aristotle's work Rhetoric and in 2 Maccabees 4:8 it means "interview." In the papyri and inscriptions, as well as in early Christian writings, the word refers to "official petitions" and to general and specific kinds of prayers. The noun form does not occur in the canonical portions of the Septuagint. Josephus used it for the "claims" of Cleopatra (cf. Bauernfeind, "enteuxis," Kittel, 8:244). Enteuxis occurs only twice in the New Testament (1 Timothy 2:1; 4:5). In 1 Timothy 2:1 Paul stacked up three synonyms for prayer without a connector between them and included "thanksgiving" with them. Bauernfeind believes it is best to see no significant distinction between these words for prayer (ibid.). The structure of the passage helps us to understand how this word is to be understood. Verses 1-7 speak of Paul's exhortation for men to pray for rulers. Verse 8 recaps and provides a transition for the next section regarding the conduct of women. In this verse Paul used one of the three words for prayer in verse 1 and simply said that men are to pray in every place. 1Ti 4:5 says that enteuxis, along with the Word of God, sanctifies food. Food is to be received with thanksgiving by those who have faith and who know the truth. Furthermore, "thanksgiving" occurs here with enteuxis two times: verses 3 and 4. Enteuxis also is found alongside "thanksgiving" in 2:1. In 4:1ff., then, the prayer that sanctifies food is the prayer that is said over the meal when it is eaten. Enteuxis refers to this prayer of consecration and thanksgiving. (Complete Biblical Library)
Thanksgivings (2169) eucharistia from eú = well, + charizomai = to grant, give freely; English = Eucharist as related to Lord's Supper) is the expression of thanks or gratitude for favor and mercy shown. Thankfulness from one conscious of benefit received. Thanksgiving expresses what ought never to be absent from any of our devotions. We should always be ready to express our grateful acknowledgement of past mercies as distinguished form the earnest seeking of future mercies. It is notable that one the chief traits of unregenerate men is the absence of gratitude to God. 
Made (4160) poieo primarily translated with the idea of to DO (to bring to pass, to carry out, to bring about, to accomplish), to MAKE (to construct or fashion something out of existing material) to PERFORM.
---
ILLUSTRATION OF ANEMIC PRAYER - John Stott writes "Some years ago I attended public worship in a certain church. The pastor was absent on holiday, and a lay elder led the pastoral prayer. He prayed that the pastor might enjoy a good vacation (which was fine), and that two lady members of the congregation might be healed (which was also fine; we should pray for the sick). But that was all. The intercession can hardly have lasted thirty seconds. I came away saddened, sensing that this church worshipped a little village god of their own devising. There was no recognition of the needs of the world, and no attempt to embrace the world in prayer." (See The Message of 1 Timothy and Titus)
THOUGHT - In 36 years of walking with Jesus and being involved with prayer in multiple settings, the prayer that always seems to be the most common is prayer physical illness. Of course that is not wrong, but if you study Paul's prayers, you notice that he virtually never prays for physical needs, but almost always for spiritual needs. We are called to imitate Paul and that includes imitating him in prayer (1Cor 11:1+). It behooves us to study and pray the Pauline prayers for ourselves, our family, our church, our missionaries, our nation. See Col 1:9-14+, Eph 1:15-20+, Eph 3:14-20+, 1Th 5:23-25+, Phil 1:9-11+, 2Th 2:16-17+, 2Th 3:5+, 2Th 3:16+. You can never go wrong by praying God's Word back to Him. One prayer I frequently pray (and ask users of the website to pray) for all who visit preceptaustin.org is that each person might "grow in the grace and knowledge of our Lord and Savior Jesus Christ. To Him be the glory, both now and to the day of eternity. Amen." (I have just prayed that for you today) (2Pe 3:18+) When we pray Scripture, we can be assured we are praying in God's will and then we can have confidence He will answer, for John writes "This is the confidence which we have before Him, that, if we ask anything according to His will, He hears us. And if we know that He hears us in whatever we ask, we know that we have the requests which we have asked from Him. ." (1Jn 5:14-15+)
---
ILLUSTRATION OF PRIORITY FOR A PASTOR - One thing that most pastors struggle with is the little word priority, which means that which is given special attention over other things. And so here in chapter 2 Paul begins his exhortation to pastor Timothy to make prayer a priority! Here is a quote from a little book by Richard DeHaan entitled Men sent from God - 
Arriving in the church office at 8 o'clock in the morning, [the pastor] had intended to spend at least two hours in preparation for his Sunday sermon, a noonday talk at a local service club, and five radio talks during the coming week. However, he was reminded by his secretary that he had agreed to write an article for the church bulletin, scheduled to go to press at noon. He was also obligated to make three phone calls, one of them to the Chairman of the Church Finance Committee. After finishing with these duties, only 30 minutes were left for the preparation of his messages, since at 10 o'clock he was to meet with the Program Committee of the Ministerial Association. Just as he began to study again he received word that the mother of the President of one of the Women's Societies in the church had passed away, and his presence was wanted at their home at once. This, of course, caused him to miss his meeting with the Ministerial; but he was able to attend the 12:30 luncheon of the Women's Auxiliary. Following this he spoke at a study class. At 2 p.m. he officiated at a wedding ceremony. At 3 o'clock he began his visiting in the city hospitals, and finished just in time to make the Men's Supper, where he gave the invocation. The supper lasted until 7:30 allowing the pastor to get away just in time to attend a meeting of the Every Member Canvas Committee. He was on hand simply to make suggestions and to boost the Committee morale. Having done that, his day of service was finally ended and he arrived home exhausted at 9:30 that evening. (Quoted by Pastor Chuck Swindoll - See Insights on 1 & 2 Timothy, Titus)
Clearly the pastor described by DeHaan was standing in the need of prayer (play)! 
1 Timothy 2:2  for kings and all who are in authority, so that we may lead a tranquil and quiet life in all godliness and dignity.
Barclay - Pray for kings and for all who are in authority, that they may enjoy a life that is tranquil and undisturbed, and that they may act in all godliness and reverence. 
kings: Ezr 6:10 Ne 1:11 Ps 20:1-4 Ps 72:1 Jer 29:7 
all: Ro 13:1-7 1Pe 2:13 
so that: Ge 49:14,15 2Sa 20:19 Pr 24:21 Ec 3:12,13 8:2-5 Ro 12:18 1Th 4:11 Heb 12:14 
all godliness: Lu 1:6 2:25 Ac 10:22 24:16 Php 4:8 Titus 2:10-14 1Pe 2:9-13 2Pe 1:3-7 
Related Passages:
1 Peter 2:17 Honor all people, love the brotherhood, fear God, honor the king. 

Proverbs 21:1 The king's heart is like channels of water in the hand of the LORD; He turns it wherever He wishes. 
PRAYER FOR LEADERS
PEACE FOR "PRAY-ERS"
For kings (basileus) and all who are in authority (huperoche - "in a high place") - Paul now expands the call of prayer for all men in verse 1 to include those men who have been placed in authority positions. At this time in history, Nero was the emperor, so Paul is saying even pray for "nasty" Nero! (cf 1Ti 2:1b - "thanksgivings" for Nero!!!) Believers are to be loyal to their government unless the government calls on one to disobey God. Even when we cannot respect the men in authority, we have to respect the office of their authority for as Paul explained "there is no authority except from God, and those which exist are established by God." (Ro 13:2). And practically speaking believers are not to just pray for their leaders to be wise but to be granted repentance and knowledge leading the leaders to salvation! 
Times of political and social upheaval are excellent times in which to die for Christ,
but hard times in which to live for Him.
-- Duane Litfin
As Peter boldly declared to the Jewish rulers (who could have made life very difficult for Peter) when given orders not to proclaim the good news of Jesus, declared "We must obey God rather than men." (Acts 5:28,29+)
Litfin comments that "With Nero's growing resentment toward Christians—which came to full bloom after the fire in Rome in July, A.D. 64—and the general disintegration of the Roman Empire due to Nero's profligacy, Christians began to suffer persecution from the Roman authorities. Having recently been released from his Roman imprisonment, Paul was greatly aware of the deteriorating political atmosphere. Thus he urged prayer for the salvation of all men, but especially rulers, so that the stable, non-interfering environment of previous days might be recovered." (The Bible Knowledge Commentary)
How necessary, this admonition! Even today!
-- William Hendriksen
An early church father Tertullian wrote "We pray for all the emperors, that God may grant them long life, a secure government, a prosperous family, vigorous troops, a faithful senate, an obedient people; that the whole world may be in peace; and that God may grant, both to Caesar and to every man, the accomplishment of their just desires."
MacArthur points out that "Because ancient (and modern) rulers are so often tyrannical, and even disrespectful of the Lord and His people, they are targets of bitterness and animosity. They are also remote, not part of the everyday lives of believers. Hence there is a tendency to be indifferent toward them. Such neglect is a serious sin because of the authority and responsibility leaders have....If the church today took the time and energy it spends on political maneuvering and lobbying and poured them into intercessory prayer, we might see a profound impact on our nation. We have all too often forgotten that "the weapons of our warfare are not of the flesh, but divinely powerful for the destruction of fortresses" (2Co 10:4). The key to changing a nation is the salvation of sinners, and that calls for faithful prayer. (See 1 Timothy Commentary)
Prayer is international, cosmopolitan, and yet patriotic in the highest sense.
-- R C H Lenski
Steven Cole on all who are in authority - In his case, this included the cruel maniac, Nero, who later executed both Peter and Paul, who lit his gardens in the evenings with Christians covered with pitch, burned as human torches. And yet Paul does not call Christians to political revolution, but to prayer. Prayer is God's means for removing tyrants and establishing peace. Thus the plan of God involves all kinds of prayer for all kinds of people. (The Priority of Prayer)
J Vernon McGee on praying for kings, etc - To bring this up-to-date, he is saying the Democrats ought to pray for the Republicans, and the Republicans ought to pray for the Democrats. Many years ago a famous chaplain of the Senate was asked by a visitor, "Do you pray for the senators?" He replied, "No, I look at the senators, and then I pray for the country!" That is exactly what Paul says we need to do. We need to pray for our country, and we need to pray for those who have authority over us. If you are a Republican and a Democrat is in office, pray for him. If you are a Democrat and a Republican is in office, pray for him. You may ask, "Yes, but are we to pray when the government is a corrupt one?" Paul is saying we are to pray even if it's a corrupt government. We are to pray for whoever is in power. Remember that the man who was in power in Rome when Paul wrote was bloody Nero, yet he says we are to pray for kings, whoever they are. Any government is better than no government. Some people may question that, but an evil, corrupt government, if it really governs, is better than anarchy. Civil government is a gift from God, and we ought to give thanks for it and pray for it. Many of us fall short of praying for our government in order that we might continue to live quietly and peaceably (THOUGHT - ARE YOU AS CONVICTED AS I AM - I FIND IT DIFFICULT TO PRAY FOR AUTHORITIES WHEN THEY EXPRESS SUCH CONTEMPT FOR GOD, BUT GOD SAYS PRAY!) 
Donald Guthrie - The Christian attitude towards the State is of utmost importance. Whether the civil authorities are perverted or not they must be made the subjects for prayer, for Christian citizens may in this way influence the course of national affairs, a fact often forgotten except in times of special crisis. (See The Pastoral Epistles)
Hiebert - Because men live in national groupings, the church must also pray "for kings and all that are in high place." Prayer is to be not only world-wide but also national and patriotic. "Kings" as leaders of the nations are a special class needing such prayer. This is highly important because the type of government men live under profoundly influences their lives and affects their spiritual welfare. The prayer is not to be limited to the supreme rulers but is to include all who have dignity or elevation of public office. The attitude of these minor officials may often have a more direct bearing on the local congregation than that of the supreme rulers.
So that (hina) introduces a purpose clause, which is always an excellent opportunity to ask "What is the purpose?" In this case, the answer is straightforward, isn't it? Pray is to be a priority and to include government officials which leads to peace. It is interesting that Paul does not describe the content of their prayers, but the purpose.
We may lead a tranquil (eremos) and quiet (hesuchios) life (bios) in all godliness (eusebeia) and dignity (semnotes) - The purpose of prayer for government leaders is for our own personal good, so that we might experience peace and calm. Note that purpose of praying for all men is not just a peaceable environment but a godly, decent life (that can be maximized in a calm atmosphere) which serves as a good witness to the lost. Notice the all applies to godliness and dignity. Both attributes are to be fully pursued and practiced. Godliness speaks of the vertical aspect of our lives (reverent toward God) and dignity speaks more of the horizontal aspect before men which "denotes that decent and becoming deportment which commands the respect of others." (Hiebert) And in the context of discussion of the salvation of all men (1Ti 2:3-4) such behavior by followers of Christ would be an attractive feature to those who need salvation. 
Wiersbe says ""Quiet" (eremos)  refers to circumstances around us, while "peaceful" (hesuchios) refers to a calm attitude within us. The results should be lives that are godly and honorable." (See Be Faithful: It's Always Too Soon to Quit!)
Lenski on all godliness and dignity, the first referring to "the right reverencing of God, inward and thus also outward—the other, dignified and worthy conduct toward our fellow men.
Vine says godliness "denotes that piety which, ever acting in a Godward attitude, does that which is well-pleasing to God." Vine says dignity speaks "of gravity combined with dignity, with freedom alike from moroseness and from levity. A life which exhibits these qualities gives a consistent witness to the person and name of Christ, and to the truth and validity of the gospel." 
Hendriksen adds "Of course, this merely "hints" at the real purpose of praying for the rulers. Paul certainly does not mean to encourage a life of ease. His aims are never selfish. Rather, the idea is this: freedom from disturbances, such as wars and persecutions, will facilitate the spread of the gospel of salvation in Christ to the glory of God. One must read the present passage in the light of the immediately following context (verses 3 and 4), of other passages from the Pastorals (1 Tim. 1:15; 4:16), and of passages from Paul's other epistles (1 Cor. 9:22; 10:31)." (New Testament Commentary)
Utley on "so that they may lead a tranquil and quiet life" - This seems to mean "peaceful" in the sense of "free of outward trials" and "quiet" in the sense of "free from inner turmoils." Believers must exercise their faith by calm living, which is so difficult in times of distress and confusion. 
THOUGHT - Do I pray for my government leaders, even when I see them making godless decisions? 
Steven Cole - GOD'S PLAN INVOLVES THE SPREAD OF THE GOSPEL SO THAT ALL MAY BE SAVED. That, I take it, is Paul's train of thought between 1 Ti 2:2 and 1Ti 2:3-4. We should pray that those in authority would govern so that we might enjoy a tranquil and quiet life. But the purpose for such a life is not that we might be comfortable and happy, but so that we can grow in "godliness and dignity" with a view toward the maximum spread of the gospel. Both words, "godliness and dignity," point to the outward manifestation of Christian virtues. Paul is concerned here with the testimony of God's people. Under persecution, some professing Christians cave in. In times of peace, there is more opportunity for their good deeds to be seen. So the idea is that we should pray for political peace so that we can live in observable godliness so that lost people will be saved.
---
ILLUSTRATION OF POWER OF PRAYER - In fact, prayer brought down the Berlin Wall. In May 1989 at Leipzig, in the historic Nicolai Kirche (St. Nicholas Church) where the Reformation had been introduced exactly 450 years earlier, a small group began to meet in one of the church's rooms to read the Sermon on the Mount and pray for peace. The group expanded and moved to a larger room and finally began to meet in the church's nave, which began to fill up. Alarmed, the Communist authorities sent officials to attend. They threatened the gatherers and temporarily jailed some. On prayer nights they blocked the city's nearest Autobahn off-ramp. Then on October 9, 1989, some 2,000 individuals crowded in to pray for peace, and another 10,000 gathered outside. And soon the Berlin Wall came down. Coincidence? No. This was the kind response of a caring, all-powerful God to the prayers of his people. Think what would happen to the witness and power of the church if a great mass of Christians began to pray for everyone with unified passion and focus! Mighty walls of unbelief would fall, and personal witness would penetrate strongholds with incredible power. Lifesaving stations would rescue the perishing. (See R Kent Hughes - 1–2 Timothy and Titus)
---
ILLUSTRATION OF POWER OF PRAYER -  "Even those who will not allow you to speak to them about God, cannot prevent you speaking to God about them. What mighty conquests have been won this way-Hudson, a young schoolboy, reading tracts in his father's study one Sunday afternoon while his parents were away for the weekend; his mother constrained, where she was, to pray specially for her boy, who was called that very afternoon, miles away, to the Savior, and to become the great Hudson Taylor, of the China Inland Mission. Reuben, a dissolute young man who has left home, has one night got out of bed to commit suicide; his mother, miles away, has that very hour been constrained also to get out of bed, and to pray specially for her erring son, who, instead of suicide, was saved, subsequently to become the famous American evangelist, Dr. R. A. Torrey." (Guy King)
---
ILLUSTRATION OF SIX ANCIENT PRAYERS FOR THEIR LEADERS - Chuck Swindoll has an interesting list of prayers in the early church for their leaders..."Amazingly, the church has been faithful to pray for its pagan leaders, even during times of terrible persecution. Take note of these quotes from church fathers living in difficult times:
To our rulers and governors on the earth—to them Thou, Lord, gavest the power of the kingdom by Thy glorious and ineffable might, to the end that we may know the glory and honour given to them by Thee and be subject to them, in nought resisting Thy will; to them, Lord, give health, peace, concord, stability, that they may exercise the authority given to them without offence. - Clement of Rome, ca. AD 96, during the brutal reign of Domitian
Whence to God alone we render worship, but in other things we gladly serve you, acknowledging you as kings and rulers of men, and praying that with your kingly power you be found to possess also sound judgment. -- Justin Martyr, AD 110–165, written to Emperor Antoninus Pius, and also addressed to "Verissimus the Philosopher," a.k.a. Marcus Aurelius, under whom Justin suffered martyrdom

Does the sovereign order the payment of tribute, I am ready to render it. Does my master command me to act as a bondsman and to serve, I acknowledge the serfdom. Man is to be honoured as a fellow-man; God alone is to be feared. -- Tatian, AD 110–172, around the time of Marcus Aurelius, the philosopher-emperor

Wherefore I will rather honour the king [than your gods], not, indeed, worshipping him, but praying for him. But God, the living and true God, I worship, knowing that the king is made by Him. You will say, then, to me, "Why do you not worship the king?" Because he is not made to be worshipped, but to be reverenced with lawful honour, for he is not a god, but a man appointed by God, not to be worshipped, but to judge justly. For in a kind of way his government is committed to him by God.… Accordingly, honour the king, be subject to him, and pray for him with loyal mind; for if you do this, you do the will of God. --  Theophilus, ca. AD 181, shortly after the death of Marcus Aurelius, during the reign of his notoriously capricious and corrupt son, Commodus

Without ceasing, for all our emperors we offer prayer. We pray for life prolonged; for security to the empire; for protection to the imperial house; for brave armies, a faithful senate, a virtuous people, the world at rest, whatever, as man or Caesar, an emperor would wish.--  Tertullian, AD 160–225, written during the reign of Septimius Severus, a brutal persecutor of Christians

[Christians] always exult in the Lord, and rejoice and are glad in their God; and the evils and adversities of the world they bravely suffer, because they are looking forward to gifts and prosperities to come.… And yet we always ask for the repulse of enemies, and for obtaining showers, and either for the removal or the moderating of adversity; and we pour forth our prayers, and, propitiating and appeasing God, we entreat constantly and urgently, day and night, for your peace and salvation. -- Cyprian, ca. AD 252, in reply to Demetrianus, the proconsul of Africa, who contended that Christians should be blamed for wars, and famine, and pestilence because they do not worship the gods
Aren't these remarkable attitudes to have toward those who rule? How do you regard those in political leadership today? Do you spend as much time praying for them as you do criticizing them? Paul expected Timothy to lead his flock in prayer for all who are in authority, even if they rule as enemies of the church. (See Insights on 1 & 2 Timothy, Titus)
---
King (935) basileus occurs throughout Greek literature, including the Septuagint (e.g., Genesis 14:1; Exodus 1:8; Judges 3:8; et al.), with the same meaning, i.e., "a king." It is used 118 times in the New Testament. It refers to secular rulers such as kings and emperors: Herod (Matthew 2:1), David (Matthew 1:6), Agrippa (Acts 25:13), Melchizedek (Hebrews 7:1), and kings in general (1 Timothy 2:2). Basileus refers to divine rulers: God (Matthew 5:35); Christ, as King in general (Luke 23:2), as King of kings (1 Timothy 6:15), as King of the Jews (Matthew 2:2), as King of Israel (Matthew 27:42), and as King of saints (Revelation 15:3).
Authority (5247)(huperoche from huperecho - to hold above, be superior from  huper - above + echo - hold) means literally elevation or prominence (as a natural formation that protrudes or projects) but only figuratively in the NT of excellence, superiority, state of excelling (1Co 2.1) and in the only other NT use meaning a place of prominence describing those who are in authority or in an important position (1Ti 2.2) 
Gilbrant - Classical writers used huperochē to describe the peak of a mountain, the top of a beam, an excess of money, a rank that exceeds another, and the like (Liddell-Scott). In the New Testament huperochē occurs twice. In 1 Corinthians 2:1 Paul used the word with reference to his speech: "I . . . came not with excellency of speech." The second occurrence of huperochē occurs in 1 Timothy 2:2 where Paul exhorted Timothy that prayer be made "for all that are in authority." (Complete Biblical Library)
Tranquil (2263)(eremos) means quiet manner of life and used only in 1Ti 2:2. Tranquil means free from commotion or disturbance, free from anxiety, tension, or restlessness and thus compose, steady. This word speaks primarily of the absence of disturbances from without, restfulness unmarred by disturbance. 
Quiet (2272)(hesuchios from hesucho - still, quiet) means well ordered, undisturbed from without. Vine says hēsuchios "suggests the stillness that accompanied restfulness, in contrast to noisy commotion and merely bustling activity." In 1Pe 3:4 it refers to the "quiet spirit" of a godly wife. 1Ti 2:2 is the only other NT use. Used in Isa 66:2. For the desire in the ancient world to live a peaceable life.  Gilbrant - This adjective is used in classical Greek to describe a disposition or character that is "quiet, gentle, still." These are not merely descriptions of outward appearance but of one's inner nature or spirit. Its only use in the Septuagint is at Isaiah 66:2 where God described the kind of man that He would look upon with favor. This same meaning is reflected in the only two occurrences of hēsuchios in the New Testament. It was used once by Peter to describe the proper attitude of a godly woman, one who is "of a meek and quiet spirit" (1 Peter 3:4). Paul also used it once to exhort Timothy to pray for those in authority, "that we may lead a quiet and peaceable life" (1 Timothy 2:2). (Complete Biblical Library)
Godliness (2150) eusebeia from eu = well + sebomai = reverence. Sebomai is in turn derived from "seb" which refers to sacred awe or reverence exhibited especially in actions) most literally means "well worship" describing reverence that is well directed. Eusebeia is true religion that displays itself in reverence before what is majestic and divine in worship and in a life of active obedience which befits that reverence. It is a right attitude to God and to God's holiness, majesty, and love Eusebeia is a term used only of men. It describes the particular manner of life characterized by reverence toward God and respect for the beliefs and practices related to Him. 
Eusebeia - note it is a key word in the Pastoral Epistles - 15v - Acts 3:12; 1 Tim. 2:2; 1 Tim. 3:16; 1 Tim. 4:7; 1 Tim. 4:8; 1 Tim. 6:3; 1 Tim. 6:5; 1 Tim. 6:6; 1 Tim. 6:11; 2 Tim. 3:5; Titus 1:1; 2 Pet. 1:3; 2 Pet. 1:6; 2 Pet. 1:7; 2 Pet. 3:11
Dignity (4587) semnotes from semnos = venerable) refers to decency, gravity, venerableness (calling forth respect through age, character, and attainments; conveying an impression of aged goodness and benevolence), dignity and a seriousness of purpose. Vine correctly notes that semnotes "is a necessary characteristic of the life and conduct of Christians"
Semnotes - 3x - 1 Tim. 2:2; 1 Tim. 3:4; Titus 2:7
1 Timothy 2:3  This is good and acceptable in the sight of God our Savior,
Barclay - That is the fine way to live, the way which meets with the approval of God, our Saviour, 
this: 1Ti 5:4 Ro 12:1,2 14:18 Eph 5:9,10 Php 1:11 4:18 Col 1:10 1Th 4:1 Heb 13:16 1Pe 2:5,20 
God our Savior: 1Ti 1:1 Isa 45:21 Lu 1:47 2Ti 1:9 
Related Passages:
2 Samuel 22:3 My God, my rock, in whom I take refuge, My shield and the horn of my salvation, my stronghold and my refuge; My Savior, You save me from violence. 

Isaiah 43:3 "For I am the LORD your God, The Holy One of Israel, your Savior; I have given Egypt as your ransom, Cush and Seba in your place. 

Isaiah 45:21  "Declare and set forth your case; Indeed, let them consult together. Who has announced this from of old? Who has long since declared it? Is it not I, the LORD? And there is no other God besides Me, A righteous God and a Savior; There is none except Me. 

Psalm 106:21 They forgot God their Savior, Who had done great things in Egypt, 

1 Timothy 1:1  Paul, an apostle of Christ Jesus according to the commandment of God our Savior, and of Christ Jesus, who is our hope, 

1 Timothy 2:3   This is good and acceptable in the sight of God our Savior,

Titus 1:3  but at the proper time manifested, even His word, in the proclamation with which I was entrusted according to the commandment of God our Savior, 

Titus 2:10  not pilfering, but showing all good faith so that they will adorn the doctrine of God our Savior in every respect. 

Titus 3:4  But when the kindness of God our Savior and His love for mankind appeared,

Jude 1:25 to the only God our Savior, through Jesus Christ our Lord, be glory, majesty, dominion and authority, before all time and now and forever. Amen.

Luke 1:47 (MARY A VIRGIN IN NEED OF A SAVIOR SAYS) And my spirit has rejoiced in God my Savior. 

2 Timothy 1:9  (God) Who has saved us and called us with a holy calling, not according to our works, but according to His own purpose and grace which was granted us in Christ Jesus from all eternity,
This is good (kalos) and acceptable (apodektos) in the sight of God our Savior (soter) - This in context refers to the life of godliness and dignity that takes place in a tranquil, quiet environment that is such because of persistent prayers for the government leadership. This lifestyle among those who call themselves Christ followers is attractive to those who need salvation from God our Savior. God in context would refer to God the Father Who planned salvation to be made possible by the sacrifice of Jesus our Savior. 
Soter was used of God as the source of salvation - the Deliverer, the Preserver, the Protector, the Healer, the One Who rescues man from danger or peril and unto a state of prosperity and happiness. Soter was used of Jesus Christ as the Agent sent by God to bring deliverance to sinful mankind. The Spirit brings about the deliverance in the new birth. Clearly, the Trinity is wholly involved in the salvation of sinners. 
---
Good (2570) kalos means good or beautiful, pertaining to what is attractive in outward appearance. It has a basic meaning of healthy, sound, fit, opposite of that which is bad, evil or ugly, deformed. Kalos describes that which is inherently excellent or intrinsically good, providing some special or superior benefit. It describes that which is in accordance to a high level with the purpose of something or someone so that it is good or useful. Kalos is good with emphasis on that which is handsome, excellent, surpassing, precious, commendable, admirable. 
Acceptable (587)(apodektos from apodechomai - to accept gladly, to welcome) means that which is pleasing, pleasant. That which can be accepted or "welcomed." Gilbrant - This term, which comes from the verb apodechomai, "to accept, to receive, to welcome," means "acceptable." Its use in classical Greek is not well attested, although it does appear in the Hellenistic period (e.g., Philodemus [First Century B.C.]; Liddell-Scott). Apodektos is of interest to scholars because of its curious accenting. In most Greek literature it is accented apo-dek-tos'. But, almost exclusively in the New Testament it is accented apo'-dek-tos. Bauer asserts that the accenting does have a minor effect upon the definition. "Strictly speaking apo-dek-tos' means acceptable and apo'-dek-tos, pleasing." Diognetus 8:3 is appealed to as evidence of the former and 1 Timothy 2:3; 5:4 for the latter (Bauer). The term is not found in any of the writings of the Septuagint. Since apodektos appears only at 1 Timothy 2:3 and 5:4, it can only be understood in its normal sense of "pleasing" or "acceptable" (the difference is negligible). Both instances of the term occur in almost identical phrases. Paul wrote to Timothy that it pleased God for him to pray for all men (1Ti 2:1), because He desires that all men be saved (1Ti 2:4; cf. 2:6-8). Likewise, it is pleasing to God for men and women who profess to be disciples to care for their elderly parents (especially widows) who are unable to care for themselves. Actually such care is simply "putting religion into practice" (1 Ti 5:3,4). (Complete Biblical Library)
Savior (4990) soter from sozo = rescue from peril > from saos = safe; delivered) refers to the agent of salvation or deliverance, the one who rescues, delivers, saves and preserves. Anyone who saves or delivers can be called a deliverer or rescuer (a soter). In Luke 2:11+ Jesus is called the Savior -  "today in the city of David there has been born for you a Savior, who is Christ the Lord." "In secular Greek usage the gods are deliverers both as helpers of human beings and as protectors of collective entities (e.g., cities); this is the case with Zeus, Apollo, Poseidon, the Dioscuri Castor and Pollux, Heracles, Asclepius as the helper of the sick, and Serapis; it is true also for philosophers (Dio Chrysostom Or. 32.8) and statesmen (Thucydides v.11.1; Plutarch Cor. 11, also in inscriptions and elsewhere). In the Hellenistic ruler cult "theos soter" (god our savior) is attested in writings and inscriptions as a title of the Ptolemies and Seleucids. Inscriptions in the eastern part of the Empire called Pompey "Soter and Founder," Caesar "Soter of the World," and Augustus "Soter of Humankind." Hadrian had the title "Soter of the Kosmos" (Exegetical Dictionary of the NT) Greeks used soter as a title of divinities such as Asclepius, the god of healing. Soter was used by the mystery religions to refer to their divinities. At an early date soter was used as a title of honor for deserving men, e.g., Epicurus (300BC) was called "soter" by his followers. As discussed below, soter was used as a designation of the "deified" ruler, e.g., Ptolemy I Soter (323-285BC).
Soter - 24x - Lk. 1:47; Lk. 2:11; Jn. 4:42; Acts 5:31; Acts 13:23; Eph. 5:23; Phil. 3:20; 1 Tim. 1:1; 1 Tim. 2:3; 1 Tim. 4:10; 2 Tim. 1:10; Tit. 1:3; Tit. 1:4; Tit. 2:10; Tit. 2:13; Tit. 3:4; Tit. 3:6; 2 Pet. 1:1; 2 Pet. 1:11; 2 Pet. 2:20; 2 Pet. 3:2; 2 Pet. 3:18; 1 Jn. 4:14; Jude 1:25
1 Timothy 2:4  Who desires all men to be saved and to come to the knowledge of the truth.
Barclay - who wishes all men to be saved, and to come to a full knowledge of the truth. 
who desires : Isa 45:22 Isa 49:6 Isa 55:1 Eze 18:23,32 Ezek 33:11 Lu 14:23  Joh 3:15-17 Joh 6:37 Ro 3:29,30 2Co 5:17-19 1Th 2:15,16 Titus 2:11 2Pe 3:9 
and to come: Mt 28:19 Mk 16:15 Lu 24:47 Ro 10:12-15 Rev 14:6 
the knowledge of the truth: Isa 53:11 Hab 2:14 Lu 1:77 Joh 14:6 17:17 2Ti 2:25 3:7 Heb 10:26 
Related Passages:
Isaiah 45:22  (THE PASSAGE GOD USED TO SAVE SPURGEON) "Turn to (imperative) Me and be saved (imperative), all the ends of the earth; For I am God, and there is no other. 

Isaiah 49:6 He says, "It is too small a thing that You should be My Servant To raise up the tribes of Jacob and to restore the preserved ones of Israel; I will also make You a light of the nations So that My salvation may reach to the end of the earth." 

Isaiah 55:1  "Ho! Every one who thirsts, come to the waters; And you who have no money come, buy and eat. Come, buy wine and milk Without money and without cost. 

Ezekiel 18:23 "Do I have any pleasure in the death of the wicked," declares the Lord GOD, "rather than that he should turn from his ways and live? 

Ezekiel 18:32 "For I have no pleasure in the death of anyone who dies," declares the Lord GOD. "Therefore, repent and live."

Ezekiel 33:11   "Say to them, 'As I live!' declares the Lord GOD, 'I take no pleasure in the death of the wicked, but rather that the wicked turn from his way and live. Turn back, turn back from your evil ways! Why then will you die, O house of Israel?'

2 Peter 3:9+  The Lord is not slow about His promise, as some count slowness, but is patient toward you, not wishing for any to perish but for all to come to repentance.

Revelation 14:6+ And I saw another angel flying in midheaven, having an eternal gospel to preach to those who live on the earth, and to every nation and tribe and tongue and people

John 3:16+  "For God so loved the world, that He gave His only begotten Son, that whoever believes in Him shall not perish, but have eternal life.

John 12:32 "And I, if I am lifted up from the earth, will draw all men to Myself."

Luke 1:77+ To give to His people the knowledge of salvation by the forgiveness of their sins, 

2Ti 2:25-26+ with gentleness correcting those who are in opposition, if perhaps God may grant them repentance (NOTE IT IS A GIFT OF GRACE) leading to the knowledge (epignosis) of the truth (aletheia) 26 and they may come to their senses and escape from the snare of the devil, having been held captive by him to do his will.
GOD'S UNIVERSAL 
DESIRE FOR SALVATION
Universal means relating to or affecting the entire universe thus affecting all members of the class or group under consideration and applicable in all cases. God's heart is for universal salvation, but this is not the same as universalism. Universalism is the false teaching that all souls will be saved. God desires all men would be saved but all men will not be saved.
Who desires (thelo) all men to be saved and to come to the knowledge (epignosis) of the truth (aletheia) - Desires is in the present tense indicating this is God's constant desire! Despite the wholesale rejection of His Being, God has not fickelly changed His mind. Universal salvation (not universalism) continues to be the desire of His heart. All men here accords with God's will to pray for all men (1Ti 2:1) To be saved means to be rescued from danger, and in the case of all men, speaks of the rescue from the danger of dropping off into the eternal lake of fire. Saved in the aorist tense describes that salvation as occurring at a point in time, for once they are saved in time, they are saved for eternity. Saved is in the divine passive indicating salvation is a work of God from beginning to end, from justification to glorification, from eternity past to eternity future. Come (erchomai in active voice = calls for a personal decision of one's will) is not coming in the literal sense but in the figurative sense of "spiritual coming" (Mt 11:29-30+) To be sure, as Jesus taught "no one can come (erchomai) to Me, unless the Father Who sent Me draws him." (Jn 6:44). But those who are drawn still have to chose to come. In context God desires they come to the knowledge of the truth, and ultimately this means to come to a true knowledge(epignosis) of the One Who is the essence of Truth (Jn 14:6), Christ Jesus Who is full of grace and truth (Jn 1:14+, cf Jn 8:32). To come to the knowledge of the truth is to hear the Gospel, receive the Gospel and be transformed by the Gospel, which is what it means to be saved. One cannot be saved without coming to the knowledge of the truth about Who Jesus is and what He has accomplished on the Cross to secure our salvation. 
THOUGHT- "Once saved, always saved" is a true saying, but only if it is true! Say what? Here's what -- the first use of "saved" has to be authentic, genuine, the "real deal" and not some "decision," or profession or intellectual belief. There has to be a circumcised heart, a radical change, a supernatural transition from darkness to light, a change of allegiance from the devil to the Divine, from an old creature to a new creature (2Co 5:17). In that sense, the saying is "dangerous," because it can be deceptive and end up with some deluded professors standing before Jesus one day saying "Lord, Lord," (Mt 7:21-23)! (See Is once saved, always saved biblical? | GotQuestions.org)

Knowledge of the truth - phrase 5x in NT - 1Ti 2:4; 2Ti 2:25; 2Ti 3:7; Titus 1:1; Heb 10:26
If God desires all men to be saved and says first of all (1Ti 2:1) pray for all men, clearly one of the primary objectives of our prayers would be that all men might be saved. Of course we know that such will not happen because the gate is small and few are those who will enter it. What we do know is that salvation of all men is God's will and so in that spirit (and in the Spirit), we humbly and confidentially (cf 1Jn 5:14-15) can beseech Him without ceasing for the salvation of souls. As Walter Lock says "God's will to save is as wide as His will to create."
Swindoll on desires all men... - Please observe Paul's careful use of verb tenses and moods in this declaration of God's desire. He did not write, "God . . . who desires to save all men," but "God . . . who desires all men to be saved." It does not invalidate the scriptural doctrine of election to say that God desires all people to embrace the truth of the gospel and receive eternal life.
Paul doesn't here unravel the mystery of how God's sovereignty and the limited autonomy of humanity impact a person's salvation. He merely affirms the fact that the Lord does not delight to see people perish for their sin (Ezek. 18:23; 33:11). (See Insights on 1 & 2 Timothy)
David Guzik on desires all men to be saved - Because this is true (as seen from a human perspective), therefore the gospel must be presented to all without reservation. Any idea of limiting evangelism to the elect is absurd. (1 Timothy 2 Commentary)
Steven Cole - I can't answer the theological conundrum, "If God desires that all be saved, why doesn't He save all?" The Bible is clear that God has sovereignly foreordained some to eternal life, while passing by others. Scripture often sets together in the same context the seeming contradiction that God is sovereign and yet men are responsible to repent and believe (Rom. 9:15-18; 10:13). Jesus, who was going up to Jerusalem to die for our sins according to the predetermined plan of God (Acts 2:23; Luke 13:33), lamented, "O Jerusalem, Jerusalem, the city that kills the prophets and stones those sent to her! How often I wanted to gather your children together, just as a hen gathers her brood under her wings, and you would not have it!" (Luke 13:34; see Luke 10:22 for contrast). In our text, Paul's concern was to counter the Jew who said that God wishes to destroy sinners and the spiritually proud who said that salvation is only for the elite, by saying, "No! God desires to save all men." I once heard a man who has a deep burden for the lost tell of how he was praying for the conversion of his neighbor, a man named Ray. Every morning this man would pray fervently for Ray's salvation. On many mornings, he said he would have to wipe the tears from the pages of his Bible as he pled with God for Ray to come to Christ. Then one morning he got the frightening thought, "What if Ray isn't one of the elect?" So he said he prayed, "Lord, if Ray isn't on the list, then You put him there! Make up a new list, if you have to, but bring Ray to know You!" Eventually, Ray did trust in the Savior. Maybe his theology wasn't precisely correct. But don't get hung up on the theology and miss the obvious application of verse 4: Is my heart in tune with God's heart? Do I desire the salvation of all people? Does my prayer life for the people I know who are without Christ reflect God's pleasure to save all people?
---
Desires (2309) thelo refers to exercising of one's will with the underlying sense of to be willing, to desire, to want or to wish. W E Vine says thelo "chiefly indicates the impulse of the will rather than the tendency (boulomai). The different shades of meaning must be determined by the teaching of the Scriptures generally or by the context."
Knowledge (1922) epignosis from verb epiginosko from epí = upon + ginosko = to know) is a strengthened or intensified form of "gnosis" and conveys the thought of a knowledge which is fuller, larger and more thorough. It also conveys the idea of a more intimate and personal relationship than the simple term gnosis.Vine says the verb form epiginosko suggests generally a directive, a more special, recognition of the object known than ginosko. Epígnosis refers to exact, complete, thorough, accurate, experiential knowledge, not just abstract, intellectual, head knowledge of God or even facts about Him. This is especially relevant to genuine salvation which calls for "experiential knowledge" not just "intellectual knowledge!" 
Truth (225)(aletheia from a = indicates following word has the opposite meaning ~ without + lanthano = to be hidden or concealed, to escape notice, cp our English "latent" from Latin = to lie hidden) has the literal sense of that which contains nothing hidden. Aletheia is that which is not concealed and thus that which conforms to fact or reality. Aletheia is that which that is seen or expressed as it really is.  Truth then is the correspondence between a reality and a declaration which professes to set forth or describe the reality. To say it another way, words spoken or written are true when they correspond with objective reality. Persons and things are true when they correspond with their profession (which we describe with words like integrity, sincerity, non-hypocritical, etc). In other words, "what you see is what you get". Hence a truth is a declaration which has corresponding reality, or a reality which is correctly set forth. Since God is Himself the great reality, that which correctly sets forth His nature is pre-eminently the Truth of Creation (Natural Revelation) and the Truth of Scripture (Special Revelation). Thus it is not surprising that rebellious, sinful men actively hold down or suppress the Truth of Creation (and the glorious Creator) (Ro 1:18+) and even exchange the truth, the clearly manifested (and objective) reality (Creation) for the lie (Ro 1:25+).
---
ILLUSTRATION - One day Hudson Taylor was traveling on a Chinese junk from Shanghai to Ningpo. He had been witnessing to a man called Peter who was resisting the message, but was under deep conviction. In the course of events, Peter fell overboard. Taylor panicked when he saw that no one made any effort to save the man. Instinctively, he sprang to the mast, let down the sail, and jumped overboard in hopes of finding his friend. A fishing boat was close by, so Taylor tried to solicit their help. But they wouldn't stop their fishing to look for this drowning man unless Taylor agreed to pay them. Not only that, but to Taylor's consternation, they wanted to barter for every penny he had. Finally, after he agreed to pay them a sizeable sum, they agreed to help. In less than a minute after dragging with the fishing net, they found Peter. But it was too late; Peter was dead. They had been too busy fishing to worry about a drowning man.
What a tragic story! How callused and self-centered those Chinese fishermen must have been to realize that a man was drowning nearby and yet to be more concerned about their own financial gain than about saving his life. But before I condemn those fishermen, I need to take the log out of my own eye. How concerned am I with people around me who are perishing without Jesus Christ? Do I care more about my own comfort and financial gain than I do about people dying without the Savior? Do I go on about my business day after day, week after week, without any burden for those who need to know Christ as Savior? (Steven Cole - The Priority of Prayer)
1 Timothy 2:5  For there is one God, and one mediator also between God and men, the Man Christ Jesus,
BGT  εἷς γὰρ θεός, εἷς καὶ μεσίτης θεοῦ καὶ ἀνθρώπων, ἄνθρωπος Χριστὸς Ἰησοῦς,

Barclay - For there is one God, and one Mediator, between God and man, the man Jesus Christ, 

BBE For there is one God and one peacemaker between God and men, the man Christ Jesus,

CSB For there is one God and one mediator between God and humanity, Christ Jesus, Himself human,

ERV For there is one God, one mediator also between God and men, himself man, Christ Jesus,

ESV For there is one God, and there is one mediator between God and men, the man Christ Jesus,

GWN There is one God. There is also one mediator between God and humans-a human, Christ Jesus.

KJV For there is one God, and one mediator between God and men, the man Christ Jesus;

NKJ For there is one God and one Mediator between God and men, the Man Christ Jesus,

MIT For there is one God, and one mediator between God and man—a human being, Christ Jesus.

NAB For there is one God. There is also one mediator between God and the human race, Christ Jesus, himself human,

NET For there is one God and one intermediary between God and humanity, Christ Jesus, himself human,

NIV For there is one God and one mediator between God and men, the man Christ Jesus,

NJB For there is only one God, and there is only one mediator between God and humanity, himself a human being, Christ Jesus,

NLT For there is only one God and one Mediator who can reconcile God and humanity-- the man Christ Jesus.

NRS For there is one God; there is also one mediator between God and humankind, Christ Jesus, himself human,

YLT for one is God, one also is mediator of God and of men, the man Christ Jesus,
one God: De 6:4 Isa 44:6 Mk 12:29-33  Joh 17:3 Ro 3:29-30 Ro 10:12 1Co 8:6 Ga 3:20 Eph 4:6 
and one mediator: Job 9:33 Heb 7:25 Heb 8:6 Heb 9:15 Heb 12:24 
the Man: Mt 1:23 Lu 2:10-11  Joh 1:14 1Co 15:45-47 Php 2:6-8 Heb 2:6-13 Rev 1:13 
Related Passages:
John 14:6 Jesus said to him, "I am the way, and the truth, and the life; no one comes to the Father but through Me.

Hebrews 7:25 Therefore He is able also to save forever those who draw near to God through Him (~ "MEDIATOR"), since He always lives to make intercession for them. 

Hebrews 8:6 But now He has obtained a more excellent ministry, by as much as He is also the Mediator of a better covenant, which has been enacted on better promises.

Hebrews 9:15  For this reason He is the Mediator of a new covenant, so that, since a death has taken place for the redemption of the transgressions that were committed under the first covenant, those who have been called may receive the promise of the eternal inheritance.

Hebrews 12:24 and to Jesus, the Mediator of a new covenant, and to the sprinkled blood, which speaks better than the blood of Abel.
CHRIST THE
ONE MEDIATOR
For (gar) is a term of explanation, in context explaining how men may be saved and come to the knowledge of the truth. They have to come to God through Christ Jesus.
"Hear, O Israel! The LORD is our God, the LORD is one!
-- Deuteronomy 6:4+
There is one God, and one mediator (mesites) also between God and men, the Man Christ (Christos) Jesus  (Iesous) - One God is the Jewish "Shema" speaking of the monotheistic nature of God. One God denies the polytheistic view of divinity held by much of the lost world. God testifies "I am the LORD and there is no other. Besides Me there is no God." (Isa 45:5, 6, 14) God is on one side and men are on the other side. In between there is One Mediator, Christ Jesus. One mediator means one and only one way to God and underscores the exclusive claim of Christianity and of Jesus Himself when He declared "I am the way, and the truth, and the life; (ABSOLUTELY) no one comes to the Father but through (AS THE MEDIATOR) Me." (Jn 14:6). The Man Christ Jesus clearly speaks of Jesus' humanity and underscores his earlier trustworthy statement "deserving full acceptance, that Christ Jesus came into the world to save sinners, among whom I am foremost of all." (1Ti 1:15) Jesus could not have mediated for man except by becoming Man, even "as His Godhead fits Him to mediate with God." (PC) Indeed, there is a Man in Heaven today (and forever) Who was not previously there (as a "Man") before His incarnation and death on the Cross! His glorified Humanity is now the pattern for our glorified state as described in 1Jn 3:2+ (cf Php 3:20-21+). 
Note that the truth in this passage is the very reason that Paul can urge prayer for all men, for now we can do so through our Mediator and Great High Priest, Christ Jesus. 
Therefore, since we have a great high priest who has passed through the heavens, Jesus the Son of God, let us hold fast our confession. For we do not have a high priest who cannot sympathize with our weaknesses, but One who has been tempted in all things as we are, yet without sin. Therefore let us draw near with confidence to the throne of grace, so that we may receive mercy and find grace to help in time of need. (Heb 4:14-16)
Swindoll has an interesting note on mediator - The Greek term mesites has the principle meaning of "trustworthy neutral."
In this sense, a mediator helps each party find mutual satisfaction for their interests. Jesus, the God-man, is uniquely qualified to represent both parties. (See Insights on 1 & 2 Timothy)
Jesus, fully God and fully Man, undiminished deity and perfect humanity united without mixture or confusion in one person forever, is the Mediator, the One Who stands between men and God to bring them together on the basis of the New Covenant. He will quote from Jeremiah 31 which describes the New Covenant, which is God's new arrangement for those who enter that covenant to live and which our better high priest mediates and guarantees (Heb 7:22+).
Related Resource:
---
QUESTION - What does the Bible teach about the Trinity?  SEE ALSO RELATED VIDEO 
ANSWER The most difficult thing about the Christian concept of the Trinity is that there is no way to perfectly and completely understand it. The Trinity is a concept that is impossible for any human being to fully understand, let alone explain. God is infinitely greater than we are; therefore, we should not expect to be able to fully understand Him. The Bible teaches that the Father is God, that Jesus is God, and that the Holy Spirit is God. The Bible also teaches that there is only one God. Though we can understand some facts about the relationship of the different Persons of the Trinity to one another, ultimately, it is incomprehensible to the human mind. However, this does not mean the Trinity is not true or that it is not based on the teachings of the Bible. 
The Trinity is one God existing in three Persons. Understand that this is not in any way suggesting three Gods. Keep in mind when studying this subject that the word "Trinity" is not found in Scripture. This is a term that is used to attempt to describe the triune God—three coexistent, co-eternal Persons who are God. Of real importance is that the concept represented by the word "Trinity" does exist in Scripture. The following is what God's Word says about the Trinity:
1) There is one God (Deuteronomy 6:4; 1 Corinthians 8:4; Galatians 3:20; 1 Timothy 2:5).
2) The Trinity consists of three Persons (Genesis 1:1, 26; 3:22; 11:7; Isaiah 6:8, 48:16, 61:1; Matthew 3:16-17, 28:19; 2 Corinthians 13:14). In Genesis 1:1, the Hebrew plural noun "Elohim" is used. In Genesis 1:26, 3:22, 11:7 and Isaiah 6:8, the plural pronoun for "us" is used. The word "Elohim" and the pronoun "us" are plural forms, definitely referring in the Hebrew language to more than two. While this is not an explicit argument for the Trinity, it does denote the aspect of plurality in God. The Hebrew word for "God," "Elohim," definitely allows for the Trinity.
In Isaiah 48:16 and 61:1, the Son is speaking while making reference to the Father and the Holy Spirit. Compare Isaiah 61:1 to Luke 4:14-19 to see that it is the Son speaking. Matthew 3:16-17 describes the event of Jesus' baptism. Seen in this passage is God the Holy Spirit descending on God the Son while God the Father proclaims His pleasure in the Son. Matthew 28:19 and 2 Corinthians 13:14 are examples of three distinct Persons in the Trinity.
3) The members of the Trinity are distinguished one from another in various passages. In the Old Testament, "LORD" is distinguished from "Lord" (Genesis 19:24; Hosea 1:4). The LORD has a Son (Psalm 2:7, 12; Proverbs 30:2-4). The Spirit is distinguished from the "LORD" (Numbers 27:18) and from "God" (Psalm 51:10-12). God the Son is distinguished from God the Father (Psalm 45:6-7; Hebrews 1:8-9). In the New Testament, Jesus speaks to the Father about sending a Helper, the Holy Spirit (John 14:16-17). This shows that Jesus did not consider Himself to be the Father or the Holy Spirit. Consider also all the other times in the Gospels where Jesus speaks to the Father. Was He speaking to Himself? No. He spoke to another Person in the Trinity—the Father.
4) Each member of the Trinity is God. The Father is God (John 6:27; Romans 1:7; 1 Peter 1:2). The Son is God (John 1:1, 14; Romans 9:5; Colossians 2:9; Hebrews 1:8; 1 John 5:20). The Holy Spirit is God (Acts 5:3-4; 1 Corinthians 3:16).
5) There is subordination within the Trinity. Scripture shows that the Holy Spirit is subordinate to the Father and the Son, and the Son is subordinate to the Father. This is an internal relationship and does not deny the deity of any Person of the Trinity. This is simply an area which our finite minds cannot understand concerning the infinite God. Concerning the Son see Luke 22:42, John 5:36, John 20:21, and 1 John 4:14. Concerning the Holy Spirit see John 14:16, 14:26, 15:26, 16:7, and especially John 16:13-14.
6) The individual members of the Trinity have different tasks. The Father is the ultimate source or cause of the universe (1 Corinthians 8:6; Revelation 4:11); divine revelation (Revelation 1:1); salvation (John 3:16-17); and Jesus' human works (John 5:17; 14:10). The Father initiates all of these things.
The Son is the agent through whom the Father does the following works: the creation and maintenance of the universe (1 Corinthians 8:6; John 1:3; Colossians 1:16-17); divine revelation (John 1:1, 16:12-15; Matthew 11:27; Revelation 1:1); and salvation (2 Corinthians 5:19; Matthew 1:21; John 4:42). The Father does all these things through the Son, who functions as His agent.
The Holy Spirit is the means by whom the Father does the following works: creation and maintenance of the universe (Genesis 1:2; Job 26:13; Psalm 104:30); divine revelation (John 16:12-15; Ephesians 3:5; 2 Peter 1:21); salvation (John 3:6; Titus 3:5; 1 Peter 1:2); and Jesus' works (Isaiah 61:1; Acts 10:38). Thus, the Father does all these things by the power of the Holy Spirit.
There have been many attempts to develop illustrations of the Trinity. However, none of the popular illustrations are completely accurate. The egg (or apple) fails in that the shell, white, and yolk are parts of the egg, not the egg in themselves, just as the skin, flesh, and seeds of the apple are parts of it, not the apple itself. The Father, Son, and Holy Spirit are not parts of God; each of them is God. The water illustration is somewhat better, but it still fails to adequately describe the Trinity. Liquid, vapor, and ice are forms of water. The Father, Son, and Holy Spirit are not forms of God, each of them is God. So, while these illustrations may give us a picture of the Trinity, the picture is not entirely accurate. An infinite God cannot be fully described by a finite illustration.
The doctrine of the Trinity has been a divisive issue throughout the entire history of the Christian church. While the core aspects of the Trinity are clearly presented in God's Word, some of the side issues are not as explicitly clear. The Father is God, the Son is God, and the Holy Spirit is God—but there is only one God. That is the biblical doctrine of the Trinity. Beyond that, the issues are, to a certain extent, debatable and non-essential. Rather than attempting to fully define the Trinity with our finite human minds, we would be better served by focusing on the fact of God's greatness and His infinitely higher nature. "Oh, the depth of the riches of the wisdom and knowledge of God! How unsearchable his judgments, and his paths beyond tracing out! Who has known the mind of the Lord? Or who has been his counselor?" (Romans 11:33-34).
Below is the best symbol for the Trinity we are aware of (GotQuestions.org)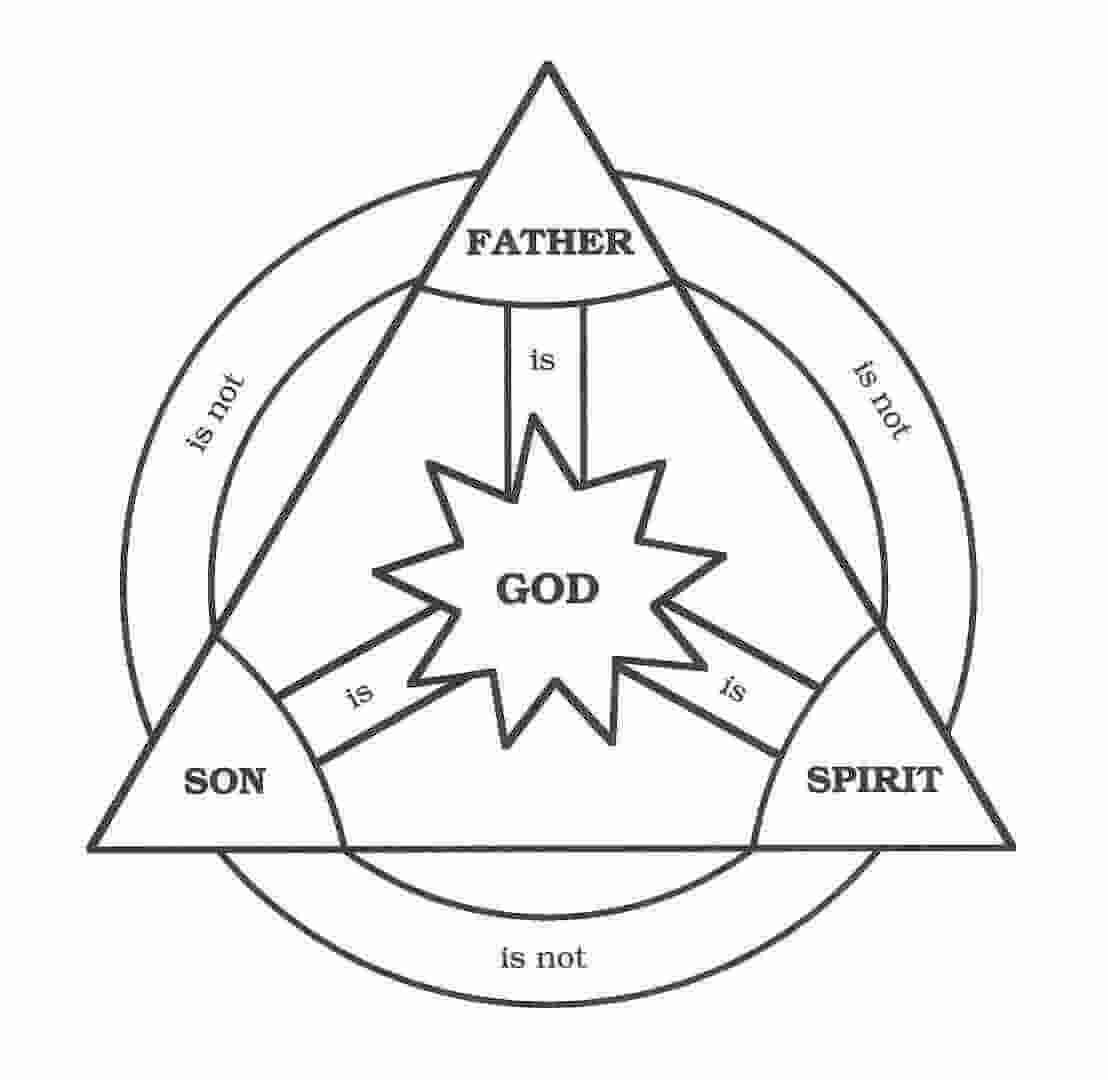 ---
Related Resources:
---
Mediator (3316) mesites from mésos = middle, in midst) is one who stands in the middle between two people and brings them together. It is basically a neutral and trusted person in middle (mesos), a so called "middle Man" (arbitrator). It is one who works to remove disagreement and thus serves as a mediator, go-between or reconciler.
Christ (5547) Christos from chrio = to rub or anoint, consecrate to an office) describes one who has been anointed with oil, one who has been consecrated. The majority of the NT uses refer to Jesus (exceptions = "false Christs" - Mt 24:24, Mk 13:22). Christos describes one who has been anointed, symbolizing appointment to a task. It is used here as the title "Anointed One" and is the Greek synonym for "Messiah." Christos is used in the Septuagint describing everyone anointed with the holy oil, especially the priesthood (Lev. 4:5+, Lev 4:16+) and it is also a name applied to those who were acting as redeemers like Cyrus. "Hamilton suggests a fourfold significance to such anointing ("māshach," Theological Wordbook of the Old Testament, 1:530): (1) separation unto God, (2) authorization by God, (3) divine enablement, and (4) the coming Deliverer.
Jesus (2424) Iesous is transliteration of the Greek Iesous, which in turn is the transliteration of the Hebrew name Jehoshua (Yehoshua) or Jeshua (Yeshua) which mean Jehovah is help or Jehovah is salvation. Stated another way the Greek Iesous corresponds to the OT Jehoshua (Yehoshua) which is contracted as Jeshua (Yeshua).
1 Timothy 2:6 Who gave Himself as a ransom for all, the testimony given at the proper time.
Barclay - Who gave himself a ransom for all. It was thus he bore his witness to God in his own good times, 
Who gave Himself as a ransom for all: Job 33:24 Isa 53:6 Mt 20:28 Mk 10:45 Joh 6:51 10:15 2Co 5:14,15,21 Eph 1:7,17 5:2 Titus 2:14 Heb 9:12 1Pe 1:18,19 1Pe 2:24 3:18 1Jn 2:1,2 4:10 Rev 1:5 5:9 
the testimony, 1Co 1:6 2Th 1:10 2Ti 1:8 1Jn 5:11,12 
at the proper time.: 1Ti 6:15 Ro 5:6 16:26 Ga 4:4 Eph 1:9,10 3:5 Titus 1:3 
Related Passages:
2 Timothy 1:8+  Therefore do not be ashamed of the testimony (marturion) of our Lord or of me His prisoner, but join with me in suffering for the gospel according to the power of God,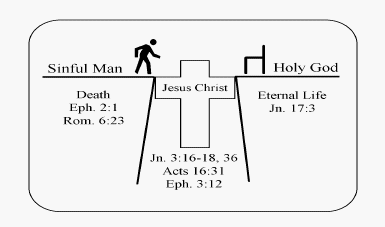 Who gave Himself as a ransom (antilutron) for all, the testimony (marturion) given - Gave is aorist tense (at a point in time) which in the active voice signifies Christ Jesus made a decision of His own will. The pronoun Himself is significant and indicates Jesus held nothing back and He did this for us! Ransom (antilutron) speaks of the price Jesus price (His precious blood - 1Pe 1:18-19+) to secure our redemption. The preposition for is huper, which means in place of, in behalf of and in this context as the substitute for all who would place their faith in Him! All (pas) is the interesting word here, for some would say this means for all who would one day believe in Him (so-called limited atonement), whereas others would say this means His death for efficacious for all mankind, even though not all would believe in Him (unlimited atonement). What was the testimony? It was the Person of Jesus Christ, Who declared the truth that He was "the way, the truth and the life and no one could come to the Father but through Him (as "Mediator")." (Jn 14:6). 
Swindoll says the testimony is "The fact that Jesus paid "a ransom for all" provides undeniable proof that God desires "all men to be saved." (Insights on 1 & 2 Timothy, Titus)
Barclay on ransom - Antilutron is a very rare word. It is worth noting in the passing that in the Orphic literature it is used to mean an 'antidote', and 'remedy'. Christ's death, we could understand it, is the 'antidote' for the poison, and the 'remedy' for the disease of sin.
Jesus paid a debt He did not owe to pay the debt we could never pay.
At the proper time - Paul explains the proper time as "when the fullness of the time came, God sent forth His Son, born of a woman, born under the Law." (Gal 4:4+).
---
Ransom  (487)(antilutron from antí = in return, in lieu of, instead of [signifies substitution] + lútron = ransom) is literally something standing in lieu of a ransom. It describes "what is given in exchange for another as the price of his redemption." (Thayer) In classic Greek it also meant antidote or remedy. Vine writes that "The prefix anti expresses that the ransom is equivalent in value to that which is procured by it. It indicates the vicarious nature of the expiatory sacrifice of Christ in His death."
Testimony (3142) marturion/martyrion source of English "martyr") means evidence, proof. The content of what a witness tells. Marturion is is the declaration of facts which confirms or makes something known. Testimony, witness, proof, the declaration which confirms or makes something known. Marturion is an objective act, circumstance or statement that provides evidence or certifies the truthfulness of something. The content of what is witnessed or said. Testimony (marturion) means just that—a testimony or witness. A person can only testify to what he himself has seen or heard or experienced. A witness in a courtroom is to report only what he knows objectively, factually, and personally. He is not to speculate, guess, or deduce. Testimony is a solemn attestation as to the truth of a matter, a declaration of truth or fact. Testimony is proof or demonstration of some fact, evidence, piece of evidence.
---
QUESTION - Whom did Jesus die for? Did Jesus die for everyone?
ANSWER - Exactly whom Jesus died for is a point of theological disagreement among evangelical Bible believers. Some Christians believe that Jesus died only for the elect; this is the doctrine of limited atonement, the L in Calvinism's TULIP. Other Christians believe that Jesus died for everyone who has or ever will live; this is the doctrine of unlimited atonement, held by Arminians and most four-point Calvinists, or Amyraldians.
Limited atonement, sometimes called particular redemption, is based on the doctrine of election or predestination (Romans 8:30, 33; Titus 1:1). Since only the elect of God will be saved, the reasoning goes, Jesus must have died only for them. Otherwise, Jesus' death "failed" those who are not elect. If Jesus died for everyone, then hell will be full of people for whom Jesus died—was His atonement insufficient? If Jesus died only for the elect, then His atonement perfectly accomplished its goal. Every person for whom Jesus died will be in heaven.
Unlimited atonement, on the other hand, says that Jesus died for everyone but that only those who respond in faith will reap the benefits of His sacrifice. In other words, Jesus' death was sufficient for all, but only effectual for some (those who have faith). If Jesus did not die for everyone, the reasoning goes, then the offer of salvation is empty, because the non-elect cannot be saved. The teaching of unlimited atonement is based on verses such as 1 John 2:2, "He is the atoning sacrifice for our sins, and not only for ours but also for the sins of the whole world."
Precise theological thinking is a good thing. We are called to be students of the Word (2 Timothy 2:15). But on this point, it seems that most people follow a theological system to get to their answer, rather than the clear Word of God. If it were not for theological systems (namely, Calvinism and Arminianism), the question of whom Jesus died for would probably never come up—but it has come up! One side says that, if Christ did not die for all, then there can be no genuine offer of salvation. The other side says that, if Christ died for some who will never be saved, then His death in some sense fails to accomplish its purpose. Either way, there seems to be an attack upon God's character or Christ's work—either God's love is limited or Jesus' power is limited. This presents an unnecessary dilemma and creates a tension where none need exist. We know that God's love is infinite (Psalm 107:1) and that Christ's power is infinite (Colossians 1:16–17). The dilemma is a false one of our own making.
In short, the offer of salvation is universal—to all who will believe (Romans 10:11, 13). We also know that, regardless of how broad Christ's atonement is, it is limited in some respect—it is effective only for those who believe (John 3:18).
John 10 provides more insight into the issue of whom Jesus died for. In that passage we see that Christ died for His sheep (John 10:11, 15). Also, all who are His sheep will come to Him (Jn 10:4 and Jn 10:27), and they are kept secure in Christ (Jn 10:28–30). However, when we share the gospel, we don't try to "pre-screen" the hearers of the message. We don't delve into who are the elect or for whom Jesus may or may not have died. Those discussions would distract from the goal of evangelism. When presenting the gospel, we simply say, "Jesus died for your sin, and He rose again from the dead. His death is sufficient to pay for your sins if you will put your faith in Him." This is a biblically accurate statement, and it avoids trying to get too specific. The preaching of the apostles in the New Testament doesn't try to cut it more finely than that. GotQuestions.org
Related Resources: 
---
Scriptures describing for whom Christ died...
For all (1 Tim. 2:6; Isa. 53:6).
For every man (Heb. 2:9).
For the world (John 3:16).
For the sins of the whole world (1 John 2:2).
For the ungodly (Rom. 5:6).
For false teachers (2 Peter 2:1).
For many (Matt. 20:28).
For Israel (John 11:50–51).
For the Church (Eph. 5:25).
For "me" (Gal. 2:20).
1 Timothy 2:7  For this I was appointed a preacher and an apostle (I am telling the truth, I am not lying) as a teacher of the Gentiles in faith and truth.
Barclay - to which I have been appointed a herald and an envoy (I am speaking the truth: I do not lie), a teacher to the Gentiles, a teacher whose message is based on faith and truth.
For this I was appointed: 1Ti 1:11-12 
For this I was appointed: Ec 1:1,2,12 Eccl 7:27 Eccl 12:8-10 Ro 10:14 Eph 3:7,8 2Ti 1:11 2Pe 2:5 
I am telling the truth: Ro 1:9 9:1 2Co 11:31 Ga 1:20 
a teacher: Joh 7:35 Ac 9:15 22:21 26:17,18,20 Ro 11:13 15:16 Ga 1:16 2:9 
in faith: Ac 14:27 Ga 2:16 3:9 
truth: Ps 111:7 
Related Passages:
Romans 10:14 How then will they call on Him in whom they have not believed? How will they believe in Him whom they have not heard? And how will they hear without a preacher?

1 Timothy 1:11-12  according to the glorious gospel of the blessed God, with which I have been entrusted.  12 I thank Christ Jesus our Lord, who has strengthened me, because He considered me faithful, putting me into service,

2 Timothy 1:11 for which I was appointed a preacher and an apostle and a teacher.
For this I was appointed a preacher and an apostle (I am telling the truth, I am not lying) as a teacher of the Gentiles in faith and truth.
1 Timothy 2:8  Therefore I want the men in every place to pray, lifting up holy hands, without wrath and dissension.
Therefore I want: 1Ti 5:14 1Co 7:7 Titus 3:8 
pray: 2Ch 33:11,12 Ps 130:1,2 La 3:55,56 Jon 2:1,2 Mal 1:11 Lu 23:42,43  Joh 4:21,23,24 Ac 21:5 
lifting: Job 16:17 Ps 26:6 66:18 134:2 Pr 15:8 21:27 Isa 1:15 58:7-11 Jer 7:9,10 Mal 1:9,10 Ac 10:2,4,31 Heb 10:22 Jas 4:8 1Jn 3:20-22 
without: 1Ki 3:11 Ps 35:13 Mt 5:22-24,44 6:12,14,15 Mk 11:25 Lu 23:34 Ac 7:60 1Pe 3:7 
and dissension: Mt 21:21 Mk 11:23,24 Jas 1:6-8 
Related Passages:
1 Timothy 5:14  Therefore, I want (boulomai)  younger widows to get married, bear children, keep house, and give the enemy no occasion for reproach;

Titus 3:8  This is a trustworthy statement; and concerning these things I want (boulomai) you to speak confidently, so that those who have believed God will be careful to engage in good deeds. These things are good and profitable for men.
HOLY HANDS THAT ARE
WHOLLY HOLY
Therefore - Term of conclusion. What is Paul concluding? Note the mention of pray again in this passage, so it is fair to say that Paul is concluding his pericope on prayer which began in 1Ti 2:1 with 1Ti 2:3-7 addressing a main motive for prayer that lost might be saved. 
I want (boulomai) the men in every place to pray (proseuchomai) - Want expresses more than just a suggestion. While not a command, it is Paul's strong desire for this to take place in worship. Men is aner, the Greek word for adult males (in contrast to women who Paul addresses in 1Ti 2:9) and not people in general. Pray is the general, all encompassing word for prayer and in the present tense calls for this to be the continual practice of holy men (cf "holy hands"). 
Steven Cole - GOD'S PLAN DESIGNATES MEN AS TAKING THE LEADERSHIP IN PRAYER. God wants "men" (the Greek word in 2:8 means "males," men in contrast to women) to take the leadership in the prayer life of the church. In 1 Corinthians 11:13 Paul indicates that women may pray in public as long as they are obviously in submission to men ("heads covered"). But both there and here he makes it plain that men are to take the leadership in the church, including this matter of prayer. The same applies to the home: Men, you need to take the initiative in prayer!
Lifting up holy  (hósios) hands, without wrath (orge) and dissension (dialogismos) - Holy hands implies a holy man and as "Steven Cole says "This refers to practical holiness, being separate from sin and evil behavior. It does not mean being separate from sinners, because the Lord Jesus was the friend of sinners. But the devout man does not carouse with sinners in their sin. Rather, he seeks to lead them to repentance. The devout man takes God and the Word of God seriously. He doesn't take the things of God as a joke. He lives in obedience to God's Word." Holy hands are further descriptively defined as hands that are not hypocritical, that can be lifted up without any taint of wrath or dissension. Wrath is discussed below. In regard to dissension, we must remember that this is "cardiac condition" for Jesus declared "out of the heart of men (anthropos) proceed the evil (kakos) thoughts (dialogismos)." (Mt 7:21+). 
THOUGHT - Given the fact that holy hands call for a holy heart, all men who seek to be holy men should pray David's searching request "Search me, O God, and know my heart. Try me and know my anxious thoughts; and see if there be any hurtful way in me, and lead me in the everlasting way." (Ps 139:23-24) Amen! 
Regarding wrath one is reminded of the words of Jesus "But I say to you that everyone who is angry (orgizo - cognate verb of orge) with his brother shall be guilty before the court; and whoever says to his brother, 'You good-for-nothing,' (raca) shall be guilty before the supreme court; and whoever says, 'You fool,' shall be guilty enough to go into the fiery hell. "Therefore if you are presenting your offering at the altar, and there remember that your brother has something against you, leave your offering there before the altar and go; first be reconciled to your brother, and then come and present your offering (OR IN CONTEXT OF OUR PRESENT PASSAGE - "THEN LIFT UP HOLY HANDS!")." (Mt 5:22-24+) 
THOUGHT - A few thoughts on holy hands - Do you (I) have "holy hands?" Are you truly on the inside what you give others the impression that you are on the outside? Or are you (am I) a hypocrite (cf Mt 23:25, 27)? Recall Jesus' warning "If your right hand makes you stumble, cut it off and throw it from you; for it is better for you to lose one of the parts of your body, than for your whole body to go into hell." (Mt 5:30+) It follows that we men should not lift up holy hands until they are truly holy! James gives good advice in this regard commanding us to "Draw near (aorist imperative see our need to depend on the Holy Spirit to obey) to God and He will draw near to you. Cleanse (aorist imperative) your hands, you sinners; and purify (aorist imperative) your hearts, you double-minded. Be miserable (aorist imperative) and mourn (aorist imperative) and weep (aorist imperative); let your laughter be turned (aorist imperative) into mourning and your joy to gloom. Humble (aorist imperative) yourselves in the presence of the Lord, and He will exalt you.." (James 4:8-10+).
---
Want (wish) (1014) boulomai  refers to a settled desire, one born of or springing from reason and not from emotion. To will, to wish, to will deliberately, to intend, to have a purpose, to be minded. Boulomai underlines the preset determined intention which drives one's planning, wishing, resolving.  In contrast, the verb thelo focuses on the desire ("wishfulness") behind making an offer.  Boulomai expresses the idea of the deliberate and specific exercise of volition (an act of making a choice or decision). Stated another way boulomai conveys the sense of more than simply wanting a desire or wish to be fulfilled. It conveys the stronger sense of choosing one thing over another or of preference of one thing before another.
Boulomai in Pastoral Epistles - 1 Tim. 2:8; 1 Tim. 5:14; 1 Tim. 6:9; Titus 3:8
Pray (4336) proseuchomai from pros = toward, facing, before [emphasizing the direct approach of the one who prays in seeking God's face] + euchomai = originally to speak out, utter aloud, express a wish, then to pray or to vow. Greek technical term for invoking a deity) in the NT is always used of prayer addressed to God (to Him as the object of faith and the One who will answer one's prayer) and means to speak consciously (with or without vocalization) to Him, with a definite aim (See study of noun proseuche). Proseuchomai encompasses all the aspects of prayer -- submission, confession, petition, supplication (may concern one's own need), intercession (concerned with the needs of others), praise, and thanksgiving. Vine says that proseuchomai carries with it a notion of worship (but see the Greek word for worship = proskuneo) which is not present in the other words for prayer (eg, aiteo, deomai, both of which involve spoken supplication) Wuest adds that the prefixed preposition pros "gives it the idea of definiteness and directness in prayer, with the consciousness on the part of the one praying that he is talking face to face with God...(thus proseuchomai) speaks also of the consciousness on the part of the one who prays, of the fact of God's presence and His listening ear." Detzler writes that "The basic idea of proseuchomai is to bring something, and in prayer this pertains to bringing up prayer requests. In early Greek culture an offering was brought with a prayer that it be accepted. Later the idea was changed slightly, so that the thing brought to God was a prayer. In later Greek, prayers appealed to God for His presence." 
Holy (devout) (3741) hósios) means pleasing to God, devout, in a holy manner, that is without fault as it relates to God. It describes a one who lives right before God and is devout, dedicated or holy. Kittel says in classical Greek hosios corresponds  "to what a man does by disposition in accordance with his inward attitude and the inner acceptance of what is felt to be binding," and such a man would be considered "devout" for following an ancient custom or a natural law. Hosios is one of the desired attributes of an overseer (Titus 1:8+). 
Wrath (3709) orge from orgaô = to teem, to swell) conveys the picture of a swelling which eventually bursts, and thus describes an anger that proceeds from one's settled nature. Orge does not refer to uncontrollable anger to which men are so prone but to God's settled indignation and controlled passionate hostile feeling toward sin in all its various manifestations. Settled indignation means that God's holiness cannot and will not coexist with sin in any form whatsoever. Orge is not the momentary, emotional, and often uncontrolled anger (thumos) to which human beings are prone. Orge is used primarily of God's holy, righteous wrath but occasionally refers to the wrath of men (see Ephesians 4:31+) Orge refers to to an inner, deep resentment that seethes and smolders. Orge as used of God refers to His constant and controlled indignation toward sin, while thumos (which originally referred to violent movements of air, water, etc., and consequently came to mean "well up" or "boil up") refers more to a passionate outburst of rage. Thumos type anger represents an agitated, vehement anger that rushes along relentlessly. The root meaning has to do with moving rapidly and was used of a man's breathing violently while pursuing an enemy in great rage!
Dissension (1261) dialogismos  from diá = through or as a preposition to intensify meaning of + logizomai = reckon, take an inventory, conclude; source of our English dialogue) means literally reasoning through and so to think or reason with thoroughness and completeness, think out carefully, reason thoroughly, consider carefully, weighing. In the Greek writings dialogismos described the thinking of a man deliberating with himself. It refers to calculated consideration (good or bad as discussed below). It pictures one deliberating with one's self which conveys the basic meaning of inner reasoning. Dialogismos is the word used in Php 2:14 where Paul commands believers to have a lifestyle, to "Do all things without grumbling or disputing." 
1 Timothy 2:9  Likewise, I want women to adorn themselves with proper clothing, modestly and discreetly, not with braided hair and gold or pearls or costly garments,
I want women to adorn themselves with proper clothin: 1Pe 3:3-5 
modestly and discreetly: Pr 7:10 Isa 3:16 Titus 2:3-5 
not with braided hair: Ge 24:53 Ex 35:22,23 2Ki 9:30 Es 5:1 Ps 45:13,14 149:4 Pr 31:22 Isa 3:18-24 61:4 Jer 2:32 4:30 Eze 16:9-16 Mt 6:28 Mt 6:29 11:8  1Pe 3:3 
Likewise, I want women to adorn themselves with proper clothing, modestly and discreetly, not with braided hair and gold or pearls or costly garments,
---
QUESTION - What does the Bible say about being a godly woman?
ANSWER - The Bible has a great deal to say about godliness for both men and women. Most references to godliness do not differentiate between the attributes of a godly man and a godly woman. Both men and women, if they belong to Christ by faith, have exhibited a godly sorrow that "produces repentance leading to salvation" (2 Corinthians 7:10). Without the gift of salvation by grace through faith, no man or woman can be truly godly. The word godly in the Bible means "pious" or "holy." But piety and holiness are only achieved when we are made new creations in Christ (2 Corinthians 5:17). Born-again Christians are indwelled by the Holy Spirit who produces godliness in us as He sanctifies us and molds us into the image of Christ. By His grace we are able to "live self-controlled, upright and godly lives in this present age" (Titus 2:12).
Godliness manifests itself in our lives when we are in control of our appetites and desires. We live in a worldly culture and must resist ungodly influences around us. One way a godly woman distinguishes herself from the world is by her self-control. She practices restraint and does not give free rein to uninhibited emotions, attitudes, words, and appetites.
The godly woman controls her thoughts, taking them captive and making them obedient to Christ (2 Corinthians 10:5). She controls her emotions and doesn't allow them to control her. She controls her appetites and doesn't display an unbridled passion for food and drink. She also controls her tongue, which James tells us is like "a fire, a world of evil among the parts of the body. It corrupts the whole person, sets the whole course of his life on fire, and is itself set on fire by hell" (James 3:6). The speech of a godly woman is one that edifies and encourages rather than tearing down with idle gossip. The godly woman also does not allow profanity and "unwholesome talk" to come out of her mouth (Ephesians 4:29).
Scripture says that a godly woman dresses modestly and adorns herself with "good deeds, appropriate for women who profess to worship God" (1 Timothy 2:9–10). Christian women should be able to see the vanity inherent in the allurements of a world "under the control of the evil one" (1 John 5:19). A godly woman is not fooled by the lies that try to convince her that attractiveness, personal worth, and fulfillment are found in physical, external beauty. The godly woman's affections are fixed on Christ, her Savior, and she makes every effort to follow His example of good works. She has a heavenly focus, and she seeks to adorn herself with godliness, not worldliness.
Being a godly woman involves living in "purity and reverence" (1 Peter 3:2). The godly woman knows that her beauty does not come "from outward adornment, such as elaborate hairstyles and the wearing of gold jewelry or fine clothes" (verse 3). Rather, she focuses on her "inner self, the unfading beauty of a gentle and quiet spirit, which is of great worth in God's sight. This is the way the holy women of the past who put their hope in God used to adorn themselves" (1Pe 3:4–5). Peter speaks of the relationship between a godly woman and her husband, referencing Sarah as an example to be emulated: "They submitted themselves to their own husbands, like Sarah, who obeyed Abraham and called him her lord. You are her daughters if you do what is right and do not give way to fear" (1Pe 3:5–6).
The godly woman trains herself to resist the world's temptations as she practices piety. Like an athlete who uses repetition to become proficient in her sport, the godly woman continually fills her mind with the truths of Scripture. In addition, she appeals regularly to the Spirit to help her train her thoughts, attitudes, words, and desires to reflect those of her beloved Lord. "For bodily exercise profits a little, but godliness is profitable for all things, having promise of the life that now is and of that which is to come" (1 Timothy 4:8).
The godly woman has "sincere faith" like Eunice and Lois (2 Timothy 2:5). She is kind, like Ruth (Ruth 1:8). She lives righteously, as Elizabeth did (Luke 1:5–6). She is of "noble character" and seeks to follow the example set by the virtuous woman in Proverbs 31:10–31. She shows good judgment, generosity, and prudence as did Abigail (1 Samuel 25).GotQuestions.org
1 Timothy 2:10  but rather by means of good works, as is proper for women making a claim to godliness.
as is proper for women: 1Pe 3:3-5 2Pe 3:11 
good works: 1Ti 5:6-10 Pr 31:31 Ac 9:36,39 Eph 2:10 Titus 2:14 3:8 1Pe 2:12 2Pe 1:6-8 Rev 2:19 
GOOD DRESS AND
GOOD WORKS
But rather by means of good works, as is proper for women making a claim to godliness.
Related Resource:
1 Timothy 2:11  A woman must quietly receive instruction with entire submissiveness.
Ge 3:16 Es 1:20 1Co 11:3 14:34,35 Eph 5:22-24 Col 3:18 1Pe 3:1,5,6 
Related Passages:
Genesis 3:16 To the woman He said, "I will greatly multiply Your pain in childbirth, In pain you will bring forth children; Yet your desire will be for your husband, And he will rule over you." 
A woman must quietly receive instruction with entire submissiveness.
QUESTION -  Does a wife have to submit to her husband?
ANSWER - Submission is an important issue in relation to marriage. Here is the plain biblical command: "Wives, submit yourselves to your own husbands as you do to the Lord. For the husband is the head of the wife as Christ is the head of the church, his body, of which he is the Savior. Now as the church submits to Christ, so also wives should submit to their husbands in everything" (Ephesians 5:22–24).
Even before sin entered the world, there was still the principle of the headship of the husband (1 Timothy 2:13). Adam was created first, and Eve was created to be a "helper" for Adam (Genesis 2:18–20). God has established several types of authority in the world: governments to enforce justice in society and provide protection; pastors to lead and feed the sheep of God; husbands to love and nurture their wives; and fathers to admonish their children. In each case, submission is required: citizen to government, flock to shepherd, wife to husband, child to father.
The Greek word translated "submit," hupotasso, is the continuing form of the verb. This means that submitting to God, the government, a pastor, or a husband is not a one-time act. It is a continual attitude, which becomes a pattern of behavior.
First, of course, we are responsible to submit to God, which is the only way we can truly obey Him (James 1:21; 4:7). And each Christian should live in humble, ready submission to others (Ephesians 5:21). In regards to submission within the family unit, 1 Corinthians 11:2–3, says that the husband is to submit to Christ (as Christ did to God the Father) and the wife is to submit to her husband.
There is much misunderstanding in our world today about the roles of husband and wife within a marriage. Even when the biblical roles are properly understood, many choose to reject them in favor of a supposed "emancipation" of women, with the result that the family unit is torn apart. It's no surprise that the world rejects God's design, but God's people should be joyfully celebrating that design.
Submit is not a bad word. Submission is not a reflection of inferiority or lesser worth. Christ constantly submitted Himself to the will of the Father (Luke 22:42; John 5:30), without giving up an iota of His worth.
To counter the world's misinformation concerning a wife's submission to her husband, we should carefully note the following in Ephesians 5:22–24:1) A wife is to submit to one man (her husband), not to every man. The rule to submit does not extend to a woman's place in society at large. 2) A wife is to willingly submit to her husband in personal obedience to the Lord Jesus. She submits to her husband because she loves Jesus. 3) The example of a wife's submission is that of the church to Christ. 4) There is nothing said of the wife's abilities, talents, or worth; the fact that she submits to her own husband does not imply that she is inferior or less worthy in any way. Also notice that there are no qualifiers to the command to submit, except "in everything." So, the husband does not have to pass an aptitude test or an intelligence test before his wife submits. It may be a fact that she is better qualified than he to lead in many ways, but she chooses to follow the Lord's instruction by submitting to her husband's leadership. In so doing, a godly wife can even win her unbelieving husband to the Lord "without words" simply by her holy behavior (1 Peter 3:1).
Submission should be a natural response to loving leadership. When a husband loves his wife as Christ loves the church (Ephesians 5:25—33), then submission is a natural response from a wife to her husband. But, regardless of the husband's love or lack thereof, the wife is commanded to submit "as to the Lord" (verse 22). This means that her obedience to God—her acceptance of His plan—will result in her submission to her husband. The "as to the Lord" comparison also reminds the wife that there is a higher authority to whom she is responsible. Thus, she is under no obligation to disobey civil law or God's law in the name of "submission" to her husband. She submits in things that are right and lawful and God-honoring. Of course, she does not "submit" to abuse—that is not right or lawful or God-honoring. To try to use the principle of "submission" to justify abuse is to twist Scripture and promote evil.
The submission of the wife to the husband in Ephesians 5 does not allow the husband to be selfish or domineering. His command is to love (verse 25), and he is responsible before God to fulfill that command. The husband must exercise his authority wisely, graciously, and in the fear of the God to whom he must give an account.
When a wife is loved by her husband as the church is loved by Christ, submission is not difficult. Ephesians 5:24 says, "Now as the church submits to Christ, so also wives should submit to their husbands in everything." In a marriage, submission is a position of giving honor and respect to the husband (see Ephesians 5:33) and completing what he is lacking in. It is God's wise plan for how the family should function.
Commentator Matthew Henry wrote, "The woman was made out of Adam's side. She was not made out of his head to rule over him, nor out of his feet to be trampled upon by him, but out of his side to be equal with him, under his arm to be protected, and near his heart to be loved." The immediate context of the commands to the husband and wife in Ephesians 5:19–33 involves the filling of the Spirit. Spirit-filled believers are to be worshipful (Eph 5:19), thankful (Eph 5:20), and submissive (Eph 5:21). Paul then follows this line of thought on Spirit-filled living and applies it to wives in Eph 5:22–24. A wife should submit to her husband, not because women are inferior (the Bible never teaches that), but because that is how God designed the marital relationship to function.GotQuestions.org
RELATED RESOURCES:
1 Timothy 2:12  But I do not allow a woman to teach or exercise authority over a man, but to remain quiet.
Titus 2:3-5, 2Ti 1:5, 2Ti 3:14-15, 1Co 14:34 Acts 18:26 1Co 14:40 1Pe 3:4
Related Passages:
Titus 2:3-5 Older women likewise are to be reverent in their behavior, not malicious gossips nor enslaved to much wine, teaching what is good, 4 so that they may encourage the young women to love their husbands, to love their children, 5 to be sensible, pure, workers at home, kind, being subject to their own husbands, so that the word of God will not be dishonored. 

1 Peter 3:4 but let it be the hidden person of the heart, with the imperishable quality of a gentle and quiet spirit, which is precious in the sight of God.

1 Corinthians 14:34 The women are to keep silent in the churches; for they are not permitted to speak, but are to subject themselves, just as the Law also says. 35  If they desire to learn anything, let them ask their own husbands at home; for it is improper for a woman to speak in church.

1 Corinthians 14:40  But all things must be done properly and in an orderly manner.

Acts 18:26  and he began to speak out boldly in the synagogue. But when Priscilla and Aquila heard him, they took him aside and explained to him the way of God more accurately.
But I do not allow a woman to teach or exercise authority over a man, but to remain quiet.
Believer's Study Bible - Since the epistle to Timothy was written sometime after the first Corinthian epistle, there is doubtless some evidence that Paul was dealing with a particular problem, as in the Corinthian congregation (1 Cor. 14:34), in which the women had usurped the leadership role and were "lording it over" the men. However, a careful study of the Scriptures as a whole indicates further significance to this very straightforward statement. The apostle Paul shows an unequaled esteem for and appreciation of the home. Throughout his epistles Paul is careful to present a thorough and consistent pattern for relationships within the home. In forbidding women to hold teaching/ruling positions, Paul is further protecting God-assigned lines of authority within the home. The Greek word andros, translated "man," may also be translated "husband." A wife, then, is not to instruct or rule over her husband. This does not rule out a teaching ministry for women (Titus 2:4, note), but, rather, in the case of married women, that ministry comes under the protection and direction of their respective husbands (Acts 18:26). In other words, a woman should give careful consideration to her husband's leadership in the teaching responsibilities she assumes within the church, not because of essential inferiority or inadequate intellectual faculties for reasoning and decision making but as a means of avoiding confusion and maintaining orderliness (cf. 1 Cor. 14:40). The Greek term hesuchia, translated "silence," may also be rendered "quiet," giving the picture of one who patiently accepts God-assigned authority and leadership and seeks to make herself valuable to God (1 Pet. 3:4). Concerning the role of women in the church, the N.T. clearly shows that women played a prominent role in the development of the church in the first century. This obviously included prophecy and prayer (1 Cor. 11:5), teaching (Titus 2:4, 5), personal instruction (Acts 18:26), testimony (John 4:28, 29), and hospitality (Acts 12:12). However, the divinely assigned leadership in the home does not end on the doorstep of the church. When a woman chooses to marry, she accepts the responsibility of voluntarily "lining up under" (hupotasso, Gk.) her own husband (cf. Eph. 5:22, 23; Col. 3:18; Titus 2:5; 1 Pet. 3:1), not because the husband is superior ontologically, intellectually, physically, or spiritually but because he is given by God the assignment for headship (cf. Gen. 2:15-17; 3:16; 1 Cor. 11:3). This is the same way every believer is to submit himself to Jesus Christ, "lining up under" His lordship, even as Jesus subjected Himself to the Father (cf. 1 Cor. 11:3; Phil. 2:7, 8).(Believer's Study Bible)
---
QUESTION - What does the Bible say about women pastors? (ED: THIS ARTICLE IS INCLUDED AS IT ADDRESSES WOMEN TEACHING MEN). (SEE related video from gotquestions.org)
ANSWER - There is perhaps no more hotly debated issue in the church today than the issue of women serving as pastors. As a result, it is very important to not see this issue as men versus women. There are women who believe women should not serve as pastors and that the Bible places restrictions on the ministry of women, and there are men who believe women can serve as pastors and that there are no restrictions on women in ministry. This is not an issue of chauvinism or discrimination. It is an issue of biblical interpretation.
The Word of God proclaims, "A woman should learn in quietness and full submission. I do not permit a woman to teach or to have authority over a man; she must be silent" (1 Timothy 2:11–12). In the church, God assigns different roles to men and women. This is a result of the way mankind was created and the way in which sin entered the world (1 Timothy 2:13–14). God, through the apostle Paul, restricts women from serving in roles of teaching and/or having spiritual authority over men. This precludes women from serving as pastors over men, which definitely includes preaching to them, teaching them publicly, and exercising spiritual authority over them.
There are many objections to this view of women in pastoral ministry. A common one is that Paul restricts women from teaching because in the first century, women were typically uneducated. However, 1 Timothy 2:11–14 nowhere mentions educational status. If education were a qualification for ministry, then the majority of Jesus' disciples would not have been qualified. A second common objection is that Paul only restricted the women of Ephesus from teaching men (1 Timothy was written to Timothy, the pastor of the church in Ephesus). Ephesus was known for its temple to Artemis, and women were the authorities in that branch of paganism—therefore, the theory goes, Paul was only reacting against the female-led customs of the Ephesian idolaters, and the church needed to be different. However, the book of 1 Timothy nowhere mentions Artemis, nor does Paul mention the standard practice of Artemis worshipers as a reason for the restrictions in 1 Timothy 2:11–12.
A third objection is that Paul is only referring to husbands and wives, not men and women in general. The Greek words for "woman" and "man" in 1 Timothy 2 could refer to husbands and wives; however, the basic meaning of the words is broader than that. Further, the same Greek words are used in verses 8–10. Are only husbands to lift up holy hands in prayer without anger and disputing (verse 8)? Are only wives to dress modestly, have good deeds, and worship God (verses 9–10)? Of course not. Verses 8–10 clearly refer to all men and women, not just husbands and wives. There is nothing in the context that would indicate a narrowing to husbands and wives in verses 11–14.
Yet another objection to this interpretation of women in pastoral ministry is in relation to women who held positions of leadership in the Bible, specifically Miriam, Deborah, and Huldah in the Old Testament. It is true that these women were chosen by God for special service to Him and that they stand as models of faith, courage, and, yes, leadership. However, the authority of women in the Old Testament is not relevant to the issue of pastors in the church. The New Testament Epistles present a new paradigm for God's people—the church, the body of Christ—and that paradigm involves an authority structure unique to the church, not for the nation of Israel or any other Old Testament entity.
Similar arguments are made using Priscilla and Phoebe in the New Testament. In Acts 18, Priscilla and Aquila are presented as faithful ministers for Christ. Priscilla's name is mentioned first, perhaps indicating that she was more prominent in ministry than her husband. Did Priscilla and her husband teach the gospel of Jesus Christ to Apollos? Yes, in their home they "explained to him the way of God more adequately" (Acts 18:26). Does the Bible ever say that Priscilla pastored a church or taught publicly or became the spiritual leader of a congregation of saints? No. As far as we know, Priscilla was not involved in ministry activity in contradiction to 1 Timothy 2:11–14.
In Romans 16:1, Phoebe is called a "deacon" (or "servant") in the church and is highly commended by Paul. But, as with Priscilla, there is nothing in Scripture to indicate that Phoebe was a pastor or a teacher of men in the church. "Able to teach" is given as a qualification for elders, but not for deacons (1 Timothy 3:1–13; Titus 1:6–9).
The structure of 1 Timothy 2:11–14 makes the reason why women cannot be pastors perfectly clear. Verse 13 begins with "for," giving the "cause" of Paul's statement in verses 11–12. Why should women not teach or have authority over men? Because "Adam was created first, then Eve. And Adam was not the one deceived; it was the woman who was deceived" (verses 13–14). God created Adam first and then created Eve to be a "helper" for Adam. The order of creation has universal application in the family (Ephesians 5:22–33) and in the church.
The fact that Eve was deceived is also given in 1 Timothy 2:14 as a reason for women not serving as pastors or having spiritual authority over men. This does not mean that women are gullible or that they are all more easily deceived than men. If all women are more easily deceived, why would they be allowed to teach children (who are easily deceived) and other women (who are supposedly more easily deceived)? The text simply says that women are not to teach men or have spiritual authority over men because Eve was deceived. God has chosen to give men the primary teaching authority in the church.
Many women excel in gifts of hospitality, mercy, teaching, evangelism, and helping/serving. Much of the ministry of the local church depends on women. Women in the church are not restricted from public praying or prophesying (1 Corinthians 11:5), only from having spiritual teaching authority over men. The Bible nowhere restricts women from exercising the gifts of the Holy Spirit (1 Corinthians 12). Women, just as much as men, are called to minister to others, to demonstrate the fruit of the Spirit (Galatians 5:22–23), and to proclaim the gospel to the lost (Matthew 28:18–20; Acts 1:8; 1 Peter 3:15).
God has ordained that only men are to serve in positions of spiritual teaching authority in the church. This is not because men are necessarily better teachers or because women are inferior or less intelligent (which is not the case). It is simply the way God designed the church to function. Men are to set the example in spiritual leadership—in their lives and through their words. Women are to take a less authoritative role. Women are encouraged to teach other women (Titus 2:3–5). The Bible also does not restrict women from teaching children. The only activity women are restricted from is teaching or having spiritual authority over men. This precludes women from serving as pastors to men. This does not make women less important, by any means, but rather gives them a ministry focus more in agreement with God's plan and His gifting of them. GotQuestions.org
---
QUESTION - What roles can women fill in ministry?
ANSWER - Women in ministry is an issue upon which Bible-believing Christians can and do disagree. The point of separation centers on the passages of Scripture that forbid women to speak in church or "assume authority over a man" (1 Timothy 2:12; cf. 1 Corinthians 14:34). The disagreement is whether or not those passages were relevant only to the era in which they were penned. Some contend that, since there is neither "Jew nor Greek . . . male nor female . . . but you are all one in Christ" (Galatians 3:28), women are free to pursue any field of ministry open to men. Others hold that 1 Timothy 2:12 still applies today, since the basis for the command is not cultural but universal, being rooted in the order of creation (1 Timothy 2:13-14).
1Peter 5:1-4 details the qualifications for an elder. Presbuteros is the Greek word used sixty-six times in the New Testament to indicate "seasoned male overseer." It is the masculine form of the word. The feminine form, presbutera, is never used in reference to elders or shepherds. Based on the qualifications found in 1 Timothy 3:1-7, the role of an elder is interchangeable with the bishop/pastor/overseer (Titus 1:6-9; 1 Peter 5:1-3). And since, according to 1 Timothy 2:12, a woman should not "teach or exercise authority over a man," it seems clear that the position of elders and pastors—who must be equipped to teach, lead the congregation, and oversee their spiritual growth (1 Timothy 3:2)—should be reserved for men only.
However, elder/bishop/pastor appears to be the only office reserved for men. Women have always played a significant role in the growth of the church, even being among the few who witnessed the crucifixion of Christ when most of the disciples had run away (Matthew 27:55; John 19:25). The apostle Paul held women in high regard, and in many of his letters to the churches he greeted specific women by name (Romans 16:6, 12; Colossians 4:15; Philippians 4:2-3; Philemon 1:2). Paul addresses these women as "co-workers," and they clearly served the Lord to the benefit of the whole church (Philippians 4:3; Colossians 4:15).
Offices were created in the early church to fit the needs of the body. Although many modern churches interchange the positions of elder and deacon, they were not the same office. Deacons were appointed to serve in a physical capacity as the need arose (Acts 6:2-3). There is no clear prohibition against women serving in this way. In fact, Romans 16:1 may indicate that a woman named Phoebe was a respected deaconess in the church at Cenchrea.
There is no scriptural precedent that forbids women from also serving as worship leaders, youth ministers, or children's directors. The only restriction is that they do not assume a role of spiritual authority over adult men. Since the concern in Scripture appears to be the issue of spiritual authority rather than function, any role that does not bestow such spiritual authority over adult men is permissible.GotQuestions.org
Related Resources: All from gotquestions.org
1 Timothy 2:13  For it was Adam who was first created, and then Eve.
Ge 1:27 Ge 2:7,18,22 1Co 11:8-9 
Related Passages: 
Genesis 1:27+   God created man in His own image, in the image of God He created him; male and female He created them.

Genesis 2:7; 18; 22+  Then the LORD God formed man of dust from the ground, and breathed into his nostrils the breath of life; and man became a living being. (2:18) Then the LORD God said, "It is not good for the man to be alone; I will make him a helper suitable for him."
(2:22) The LORD God fashioned into a woman the rib which He had taken from the man, and brought her to the man.

1 Corinthians 11:8-9+ For man does not originate from woman, but woman from man; 9 for indeed man was not created for the woman's sake, but woman for the man's sake.
For it was Adam who was first created (plasso) , and then Eve - As noted below the verb plasso describes creation by an artist and here of course we see the greatest Artist, God Himself, molding and forming Eve out of Adam's rib! No wonder women are more attractive than men! 
Henry Morris - The intended leadership role for men in the basic institutions of the home and church dates from the creation itself. That is, Eve was formed from Adam's side to be "an help meet for him" (Genesis 2:18). This is not an invention of the supposedly anti-feminist apostle, as some have alleged but the stipulation of God Himself, even before the entrance of sin and the curse into the world. This in no way means that man is superior to woman in God's sight, for both were created "in the image of God" (Genesis 1:27), and both are "one in Christ Jesus" (Galatians 3:28). Each, however, was created for a distinctive role and purpose, and neither is truly fulfilled apart from that.
Regarding the statement then Eve, creationist Henry Morris comments that "There is no conceivable way in which some process of evolution could first form men and then women. According to theistic evolution, both male and female human beings evolved simultaneously from a population of hominids, and this verse, as well as many others, flatly contradicts this notion. "Neither was the man created for the woman; but the woman for the man" (1 Corinthians 11:8,9).
Believer's Study Bible - In the order of creation on the sixth day, God formed man to rule over the world He had made. After forming man from the dust of the ground, He took a part of the man's side (sela`, Heb.) and made for him a helper (`ezer, Heb.) corresponding to him (kenegdo, Heb.), a "counterpart," one who would complete him (cf. Gen. 2:18, 21-23). The function or role of the woman is further illustrated in the order of creation.  (Believer's Study Bible)
Related Resources:
Created (4111)(plasso) means to form, to mold, as what an artisan does, God of course being the Supreme Artist in making Eve (1Ti 2:13)! To form a soft substance as a potter does clay (Ro 9:20, the only other NT use).  Plasma is a derivative of plasso and means something molded. In the Septuagint plasso is used of God's creative ability in Ge 2:7, 8, 15, 19+. BDAG adds this nuance - to direct personal character or cultural formation. In Liddell-Scott used figuratively to mold and form by education and/or training; having formed himself in face, i.e. composed his countenance, metaph. to make up, fabricate, forge,
Gilbrant - In classical Greek the verb plassō is used of the creative activity of gods and especially of men. It includes both material products (e.g., an idol) and ideas. When used in connection with divine creation, it is dualistic: a chief god makes souls, but lesser gods shape (plassō) bodies. The Septuagint and the New Testament lack this dualism. In the former, plassō is used frequently for the sovereign creative activity of Yahweh. Most familiar is Genesis 2:7: "And the Lord God formed man of the dust of the ground." Note also, for example, Isaiah 43:1: " . . . the Lord . . . he who created (poieō [4020]) you, O Jacob, he who formed (plassō) you, O Israel" (NIV). Plassō is used twice in the New Testament. In Romans 9:20 Paul quoted Isaiah 29:16: "Shall what is formed say to him who formed it, 'Why did you make me like this?' " (NIV). The common potter/clay imagery in these passages emphasizes divine sovereignty (as in Isaiah 45:8-10; Jeremiah 18:6). This verb is also used in 1 Timothy 2:13 where woman is urged to be submissive to man because Eve was "formed" after Adam. Note that she was not inferior flesh. Both were "formed"; both were God's work. Submission is based on order. (Complete Biblical Library)
Plasso in the Septuagint - Gen. 2:7; Gen. 2:8; Gen. 2:15; Gen. 2:19; Exod. 32:4; 1 Ki. 12:33; 2 Ki. 19:25; Job 10:8; Job 10:9; Job 34:15; Job 38:14; Ps. 33:15; Ps. 74:17; Ps. 90:2; Ps. 94:9; Ps. 94:20; Ps. 95:5; Ps. 104:26; Ps. 119:73; Ps. 139:4; Ps. 139:16; Prov. 24:12; Isa. 27:11; Isa. 29:16; Isa. 43:1; Isa. 43:7; Isa. 44:2; Isa. 44:9; Isa. 44:10; Isa. 44:21; Isa. 44:24; Isa. 49:5; Isa. 53:11; Jer. 1:5; Jer. 10:16; Jer. 18:11; Jer. 19:1; Jer. 33:2; Jer. 51:19; Hab. 1:12; Hab. 2:18; Zech. 12:1;
1 Timothy 2:14  And it was not Adam who was deceived, but the woman being deceived, fell into transgression.
Related Passages:
Genesis 3:6; 12  When the woman saw that the tree was good for food, and that it was a delight to the eyes, and that the tree was desirable to make one wise, she took from its fruit and ate; and she gave also to her husband with her, and he ate. (3:12) The man said, "The woman whom You gave to be with me, she gave me from the tree, and I ate."

2 Corinthians 11:3 But I am afraid that, as the serpent deceived Eve by his craftiness, your minds will be led astray from the simplicity and purity of devotion to Christ.
And it was not Adam who was deceived, but the woman being deceived, fell into transgression - Eve was deceived but Adam disobeyed a direct command from God when Eve offered him the forbidden fruit. Adam had no excuse. Eve did know something about this command through her husband Adam who was her God-assigned leader and protector (Ge 2:15-17). 
Believer's Study Bible - The woman's susceptibility to deception is better explained by her secondhand knowledge of God's limitation than by any suggestion that her intellectual faculties were inferior to the man's. Quite the contrary, both man and woman are made in the image of God and in essence stand before Him on equal footing (cf. Gen. 1:27; 5:2; Matt. 19:4; Gal. 3:28; 1 Pet. 3:7).  (Believer's Study Bible)
Henry Morris -  In addition to the nature and purpose of her creation, there is a secondary reason why women should not be taking the leadership role in the home or church. When the first woman took such a role, yielding to the temptation to reject God's Word without first consulting her husband, she then induced Adam to sin also, thereby bringing sin into God's perfect world (Genesis 3:6; Romans 5:12). Adam was not deceived by Satan's lie, but deliberately associated himself also with Eve in her sin because of her wanting him to join her in eating the forbidden fruit (Genesis 3:12) and, presumably, also because of his love for her and his willingness to share her punishment. The many daughters of Eve share the trusting nature of their first mother and so (in general, at least) are more easily deceived by those evil spirits who can masquerade as angels of light (2 Corinthians 11:13-15). Although there may be exceptions when, for want of masculine leadership, a Christian woman may be forced to assume the spiritual leadership in the home (for example, Timothy's own mother and grandmother) or even in the family of God (Deborah--Judges 4:4,8), this is not the divinely ordained way. There is no New Testament example of a woman serving as an elder or bishop or pastor of a local church, with the possible exception of the false prophetess, Jezebel, in the church at Thyatira (Revelation 2:20+), who was, evidently, herself also deceived by Satan.
Related Resources:
1 Timothy 2:15  But women will be preserved through the bearing of children if they continue in faith and love and sanctity with self-restraint.
But women will be preserved: Ge 3:15 Isa 7:14 9:6 Jer 31:22 Mt 1:21-25 Lu 2:7,10,11 Ga 4:4,5 
through the bearing of children: Ge 3:16 
if they continue in faith: 1Ti 1:5 
and sanctity with self-restraint: 1Ti 2:9 Titus 2:12 1Pe 4:7 
But women will be preserved through the bearing of children if they continue in faith and love and sanctity with self-restraint.
Ryrie on preserved through the bearing of children - This may mean (1) brought safely through childbirth, (2) saved through the birth of a Child (Jesus the Savior), or (3) that a woman's greatest achievement is found in her devotion to her divinely ordained role: to help her husband, to bear children, and to follow a faithful, chaste way of life. (Ryrie Study Bible)
Henry Morris on preserved through the bearing of children - In the original, there is a definite article here: "the childbearing." It is probable that a very specific birth is in view, not childbearing in general. If so, and in light of the context, it seems that Paul is referring to the great protevangelic promise of Genesis 3:15: "And I will put enmity between thee and the woman, and between thy seed and her seed; it shall bruise thy head, and thou shalt bruise his heel." It is in the very next verse (Genesis 3:16) that God told Eve henceforth, "in sorrow thou shalt bring forth children; and thy desire shall be to thy husband, and he shall rule over thee." Because of being "in the transgression," Eve and her daughters would bring forth children, begotten of the husband's seed, in sorrow (a word implying labor and suffering), but there would be one particular birth one day, uniquely born of her seed, rather than of her husband's seed, and He (the virgin-born God/man) would finally inflict a mortal wound on the old Serpent. It was by this "childbearing" that "she shall be saved." In a secondary sense, every birth is a type of that special birth, in its reminder and promise that salvation is preceded by suffering, and that the joy of life follows travail and possible death (or at least willingness to die). As Jesus said: "A woman when she is in travail hath sorrow, because her hour is come: but as soon as she is delivered of the child, she remembereth no more the anguish, for joy that a man is born into the world" (John 16:21).
Morris on continue in faith -  The childbearing would bring salvation to women, but on condition that they continue in "faith and charity and holiness with sobriety" (that is, soberness of mind and demeanor). This cannot, of course, contradict the doctrine of salvation by grace. However, such salvation is received through faith and its reality demonstrated by charity (Christian love), holiness and soberness in the true Christian woman.
Believer's Study Bible - With Gen. 3:16 and its link between Eve's sin and the pain of childbearing still in mind, Paul provides a note of comfort. Before the Fall, God issued the command for reproduction of future generations (Gen. 1:28), but the pain in childbearing developed as a result of sin, which brought with it suffering and the distortion of the Edenic Paradise. The godly behavior of a woman will be rewarded by her awesome contribution in joining with the Creator God in the process of producing the next generation. Through a willingness to bring life into the world and nurture that life physically and spiritually, a woman is obedient to the redemptive plan of God. (Believer's Study Bible)
Book